Oh. Oh my. This. Words. Fireworks.
Ladies and gentlemen, I hope you're sitting down.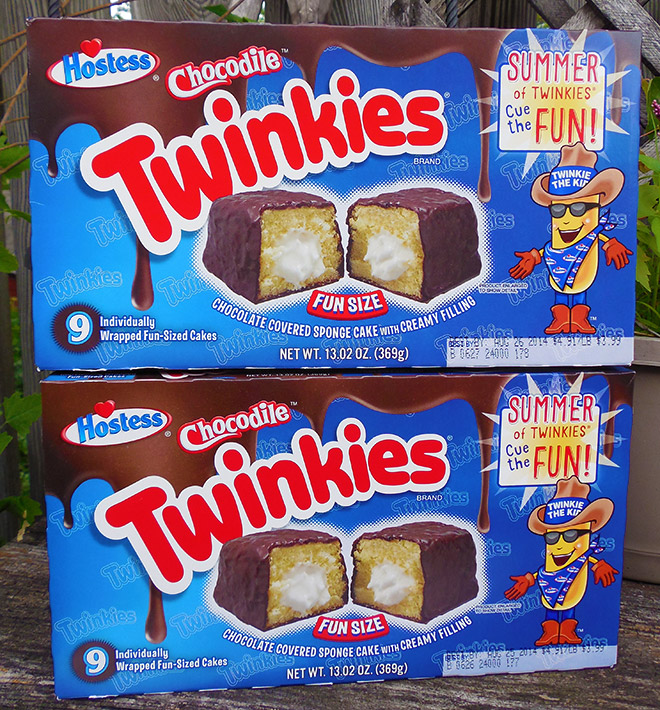 Hostess Chocodiles… HAVE RETURNED.
I've been staring at this mostly-blank screen for five minutes, unable to come up with sentences worthy of delivering such news. Maybe there aren't any. Maybe I should've just posted the above photo alone, but with angelic harp music embedded into the page. Maybe I should stop writing, and start shouting from my rooftop.
"NEIGHBORS! I DON'T KNOW YOUR NAMES BECAUSE I'VE SPENT MANY YEARS GOING OUT OF MY WAY TO AVOID YOU! ANYWAY LISTEN! CHOCODILES ARE BACK! CHOCODILES ARE BACK!"
Eventually, someone would throw a shoe at me. That's fine; I collect them.
If Chocodiles are a foreign concept, I suggest you read this ancient X-E article. The short version is that Hostess manufactured these delicious and intriguing chocolate-covered Twinkies for years, but they were only available in certain parts of the country. For most of us, Chocodiles (formerly "Choco-Diles") were merely a rumor, or a thing from the past, or a snack we'd plain never heard of.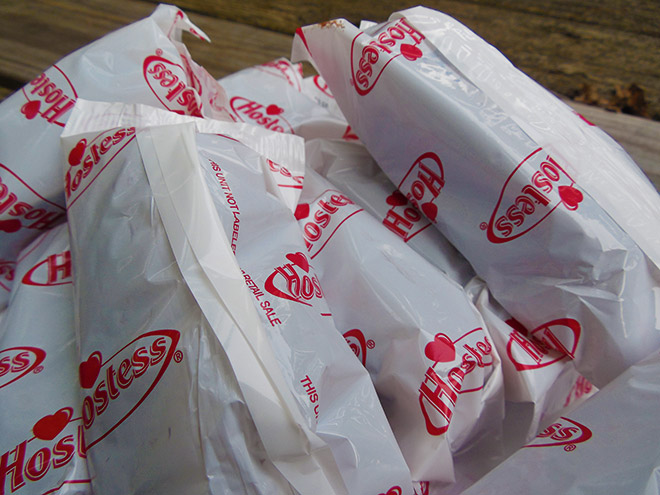 Chocodiles were rare to begin with, but after Hostess died and was miraculously resurrected like Spongecake Christ, they were on life support. Maybe even completely extinct. Seeing them again is great, but what's really amazing is that this is the first time in a roundabout lifetime that many parts of the country have direct access to them at all.
Until today, I'd never seen Chocodiles in a real actual store.
Until today, happiness existed only as a concept.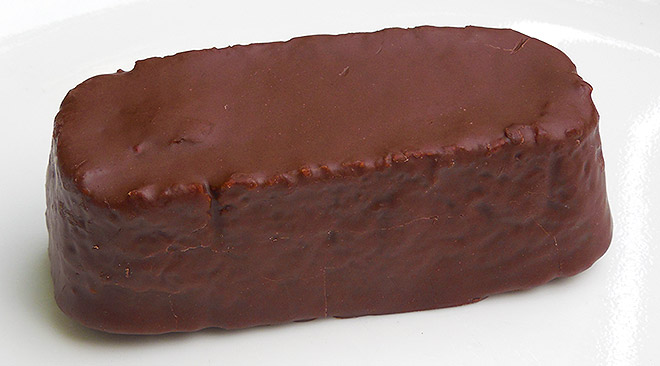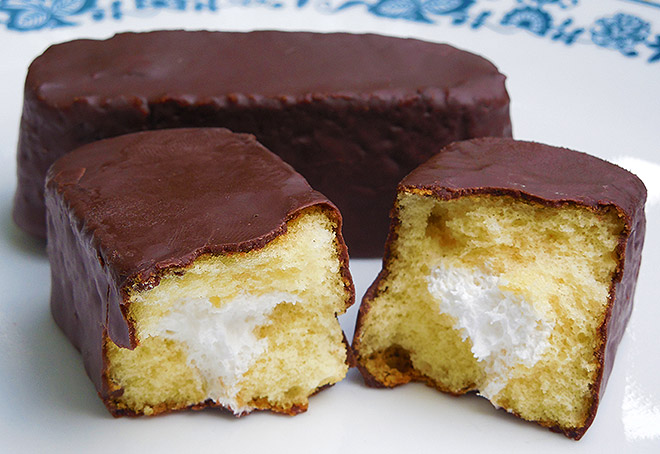 If I'm not mistaken, Chocodiles have been brought back as a summer promotion, with no guarantees that they'll be around come autumn. I guess that's why prescient German inventor Carl Von Linde developed the freezer in the 1870s. Still, one must imagine that if everyone on the planet buys five boxes of Chocodiles, Hostess will keep the fires burning.
"They're just little Twinkies covered in chocolate," says the joyless jerk. Well yeah, they are, but they're also the biggest event two dollars can buy. When you bite into a Chocodile, you're biting into a universal anomaly. The laws that govern men and science wash away under a river of chocolate Twinkie meat. By rights, this is something that should not have happened. The person who risked Vegas odds and bet on Chocodiles' nationwide return is now the richest motherfucker on the planet.
Enjoy it while it lasts.
If you've never had one, they taste exactly like you'd expect them to taste. Like smothered Twinkies covered in chocolate, but specifically "donut chocolate." I can't say that they're miles tastier than similar snacks, but I'm still totally going to say that, because they're called CHOCODILES. A name that inspires artists to paint smiling brown alligators!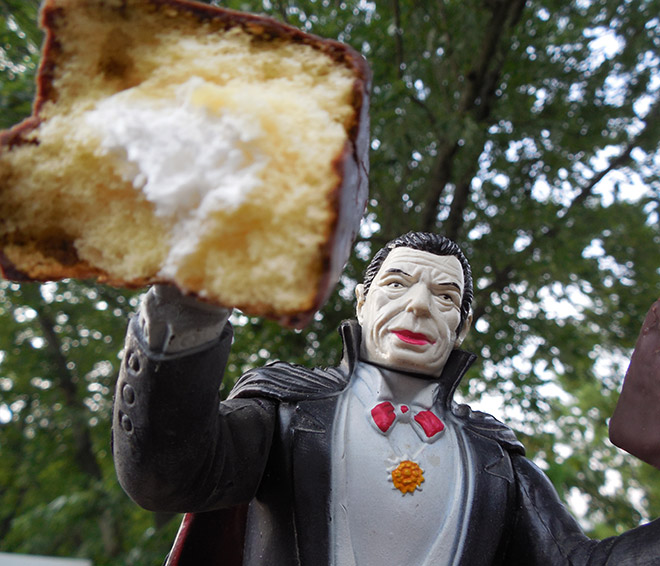 The new Chocodiles are "fun sized," but don't fret. It turns out that "fun sized" Twinkies are only a little smaller than regular ones.
I'm so thankful for this. What a summer! Who would've thought that we'd see the return of Purplesaurus Rex and Chocodiles within a few weeks of each other? I feel like I unknowingly obtained a genie's lamp and have been blowing wishes by talking in my sleep.
PS: I had to go to *seven* different stores to find them. Two Targets, a Walmart, a Waldbaums and a Stop & Shop, for starters. I finally found them at the second of two Pathmarks. If the journey wasn't so arduous, I might not have dropped to my knees and publicly thanked God in the middle of a supermarket upon locating them.
Aw, who am I kidding? I would've done that anyway.