A little over a week ago, me and Jay visited what had been one of New Jersey's last remaining movie rental shops. Located in the city of Brick, Bob's Video Time was closing its doors after 27 years, finally conceding defeat to an increasingly digital market.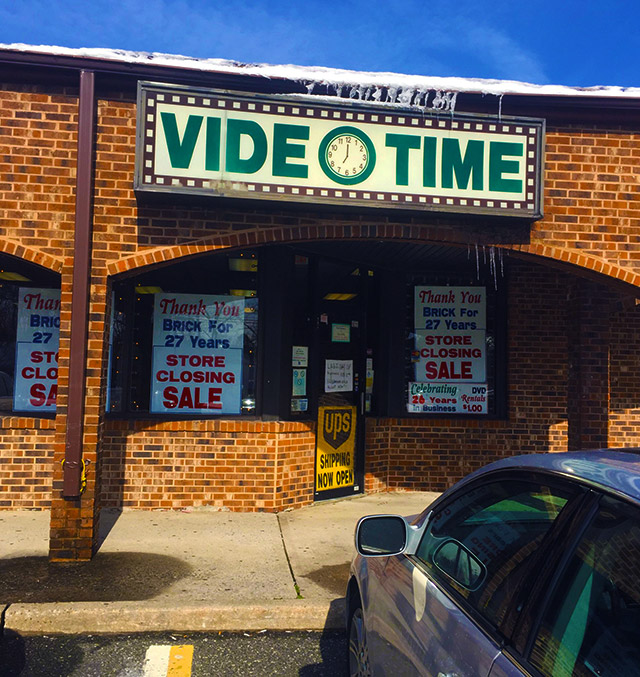 And yeah, we did kinda go there to pick the bones, but it was impossible not to feel badly for the owners, too. As told in this article, they certainly didn't want to close. People are forced out of their professions all the time, but it must be extra wild to watch your profession itself be forced out.
This was never "my" video store. I'd never even heard of Bob's Video Time until it was almost TAFKA Bob. Still, it was strikingly similar to many of the video stores that I grew up with, right down to its placement within a modest strip mall, flanked by pizza place and a Chinese takeout joint. So perfect!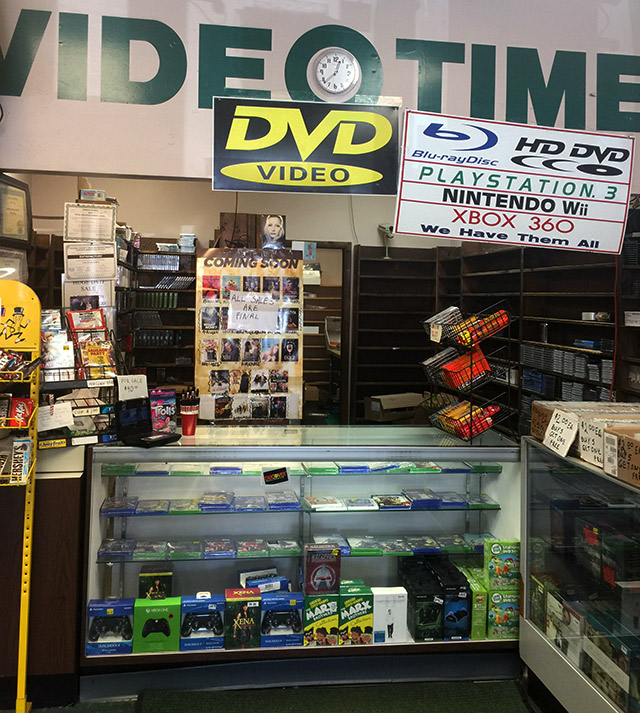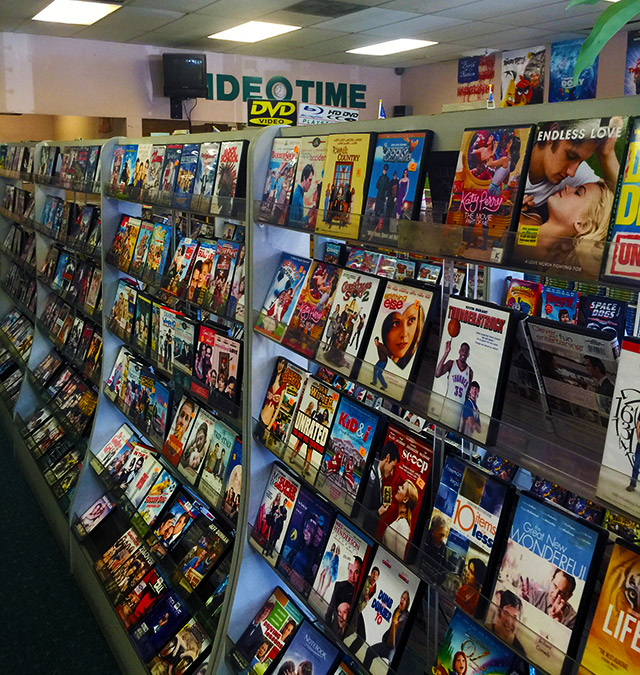 Even though they were now in fire sale territory, it still looked like a normal enough day inside of Bob's Video Time. Most of the promotional posters were still hung, and there was still a little shelf full of oddly-priced candies.
The store opened in 1990, and it still looked like 1990 in there. The place was cramped, full of charm, full of competing colors, and it smelled faintly like a mix of sheetrock and boxed chocolate. It killed me that I'd never heard of Bob's until it was too late. So what if I'm 45 minutes from Brick? It's easier to drive for 45 minutes than time travel.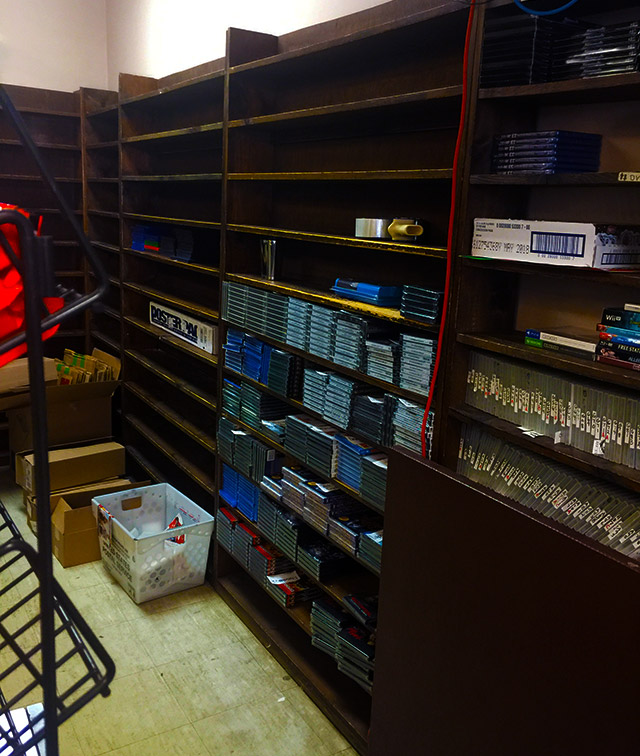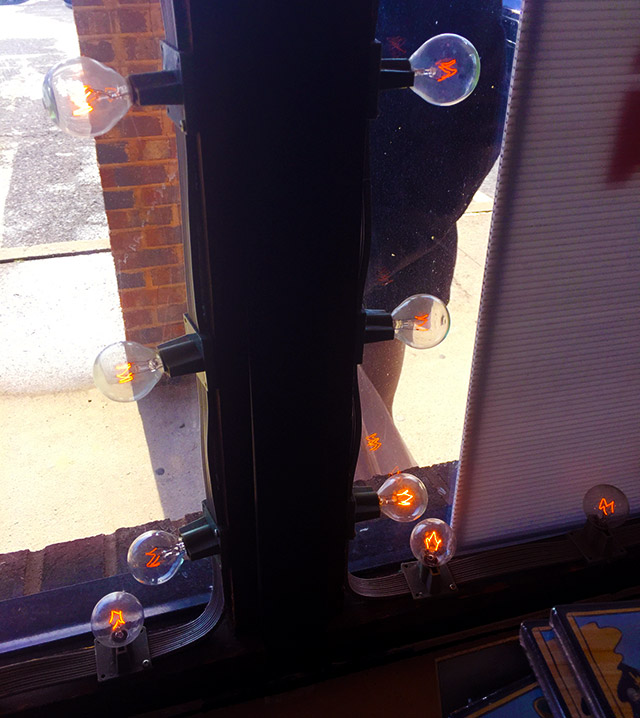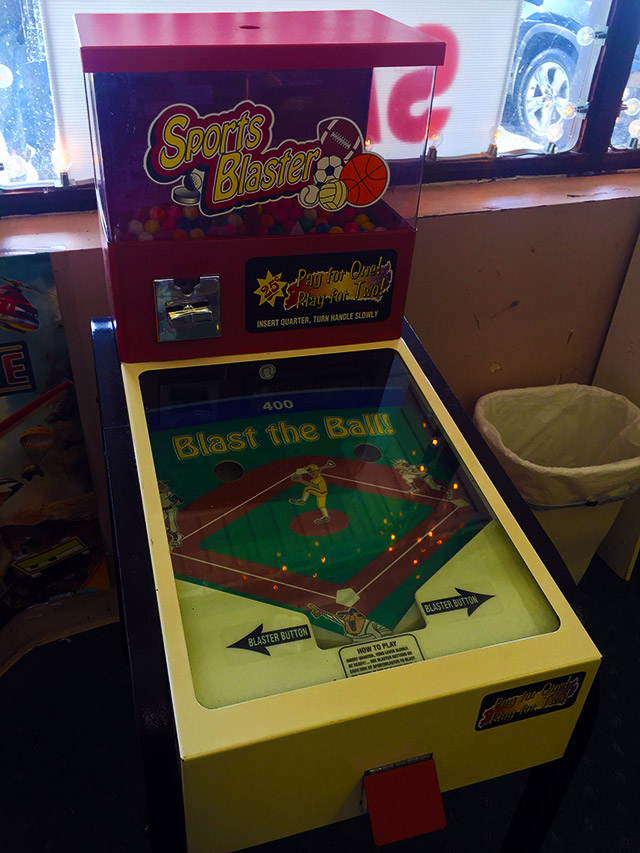 Though the store dealt strictly in DVDs and Blu-rays, Bob's was obviously all-VHS in its glory days. (After all, it was named Video Time.)
In fact, Bob's Video Time still carried evidence of its best years. From the blinking lights that lined the front windows to the oaken VHS cabinets hiding behind the register, Bob's was an absolute time warp. They even had one of those "Sports Blaster" machines from the mid '90s. All that was missing were saloon doors leading to an 18+ section.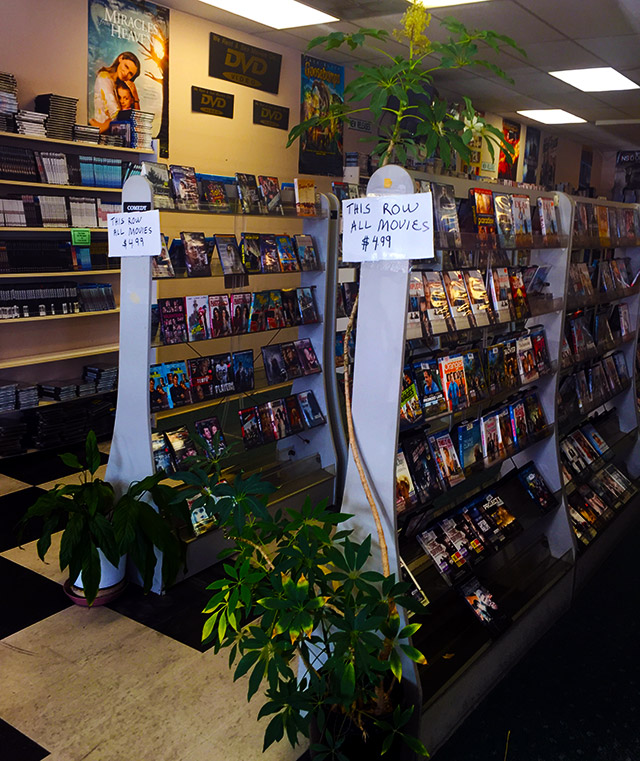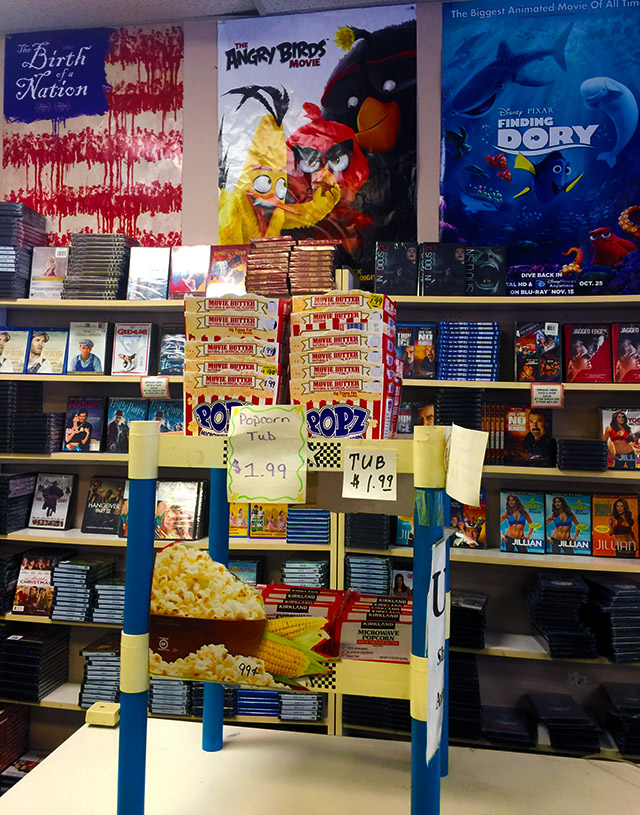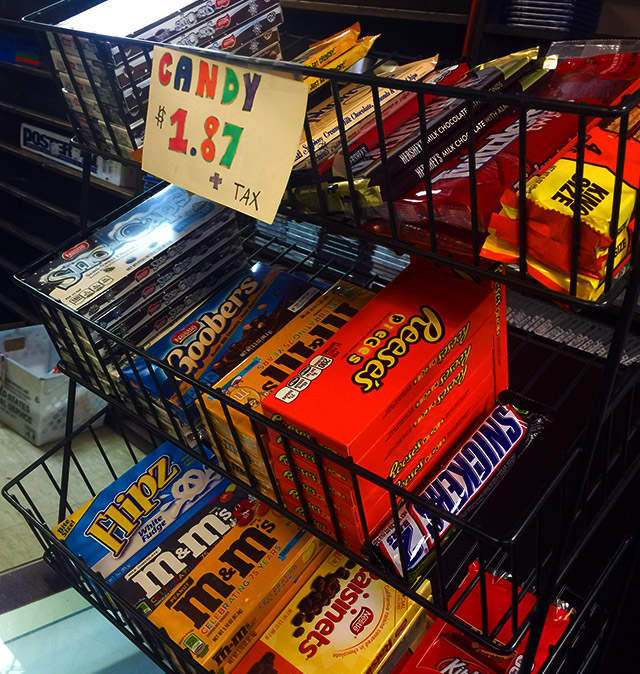 For the people living in that neighborhood, losing Bob's Video Time had to be heartbreaking. Only those with a peculiar aversion to today's technology would ever "need" to rent movies this way, sure, but I'd like to imagine that many still did — partly out of loyalty, partly for the nostalgia, and partly because discovering films that way remained inimitably fun.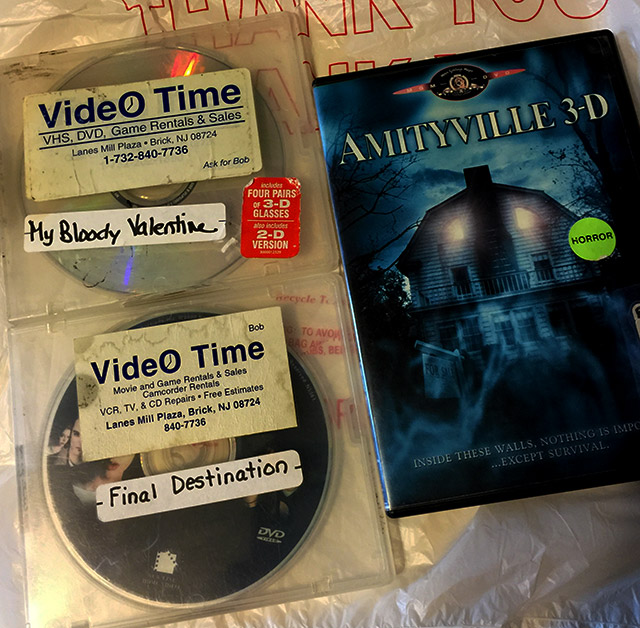 I bought a few things, more out of respect than any desperate need for a worn copy of Final Destination. One of the owners (the titular Bob's wife, I believe) was friendly and helpful despite the day's obvious difficulties, and I couldn't help but remember how Dan Conner felt while liquidating his motorcycles.
Be proud, Bob and family. You lasted longer than any Vegas oddsmaker would've predicted.
(Even my minor scores were relics in their own right. Note how the stickers on those jewel cases mention VCR repair, and how my copy of Amityville 3-D came with the classic green "HORROR" sticker. I needed none of these discs, but the packaging was worth whatever I paid.)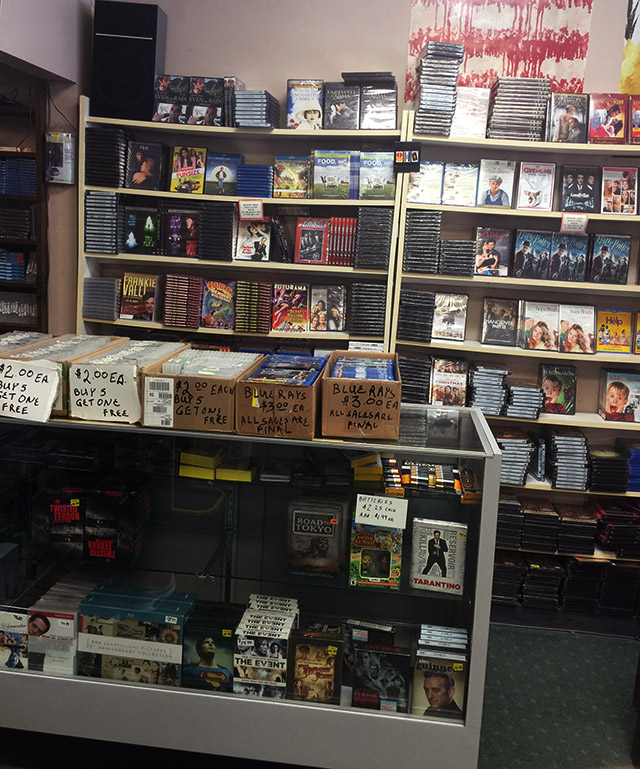 So long, Bob's Video Time. Congrats on an amazing run. I wish I knew you for more than five minutes.
It was a good five minutes, at least.