I love everything about November. The weather, the colors, the food, and especially that abstract low-fi vibe that just begs us to laze. It's hard to get November wrong. You can celebrate constantly and it's perfect, or you can do absolutely nothing and it's still perfect.
November is also a time for beloved traditions. Everyone has their own, and if you've followed me long enough, you sure know one of mine: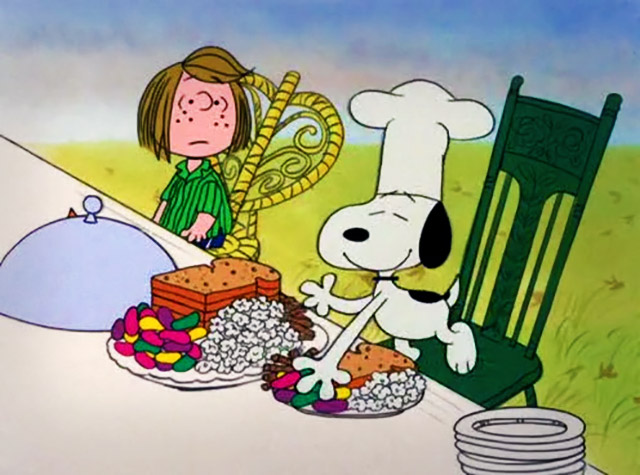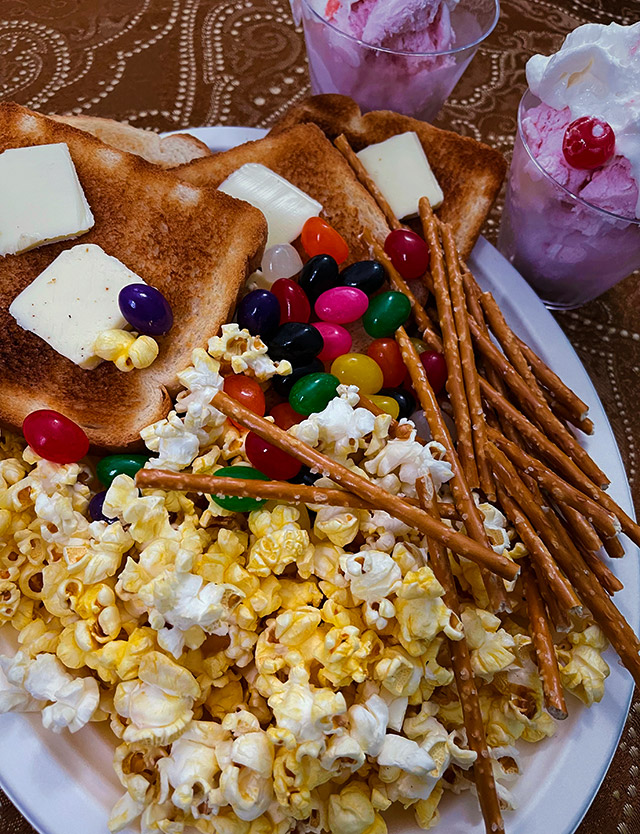 Almost every year, I recreate the famous feast from A Charlie Brown Thanksgiving. Popcorn, pretzel sticks and jelly beans. I'll never understand why Peppermint Patty got on Chuck's case about it. This is pretty much the perfect meal.
I started doing online recreations of this dinner way back in 2003, but I thought it was finally time to take the show to YouTube. So, here's how to recreate Charlie Brown's Thanksgiving dinner, now in video form:
Click here to watch on YouTube!
Okay, so maybe throwing toast and candy on a platter didn't exactly call for a seven-minute tutorial, but I gotta be me. If you've seen my photos over the years but never tried preparing this yourself, do it! The feast is fun to make, fun to eat and oddly beautiful in its own weird way.
Enjoy the vid, and welcome to the start of Dino Drac's 2021 holiday season! There's much more to come! (Oh, and the Christmas Jukebox has been reactivated for anyone who's ready to listen to that damn Paul McCartney song this early in November.)