It wouldn't be the holiday season without piles of ridiculous junk food to obsess over: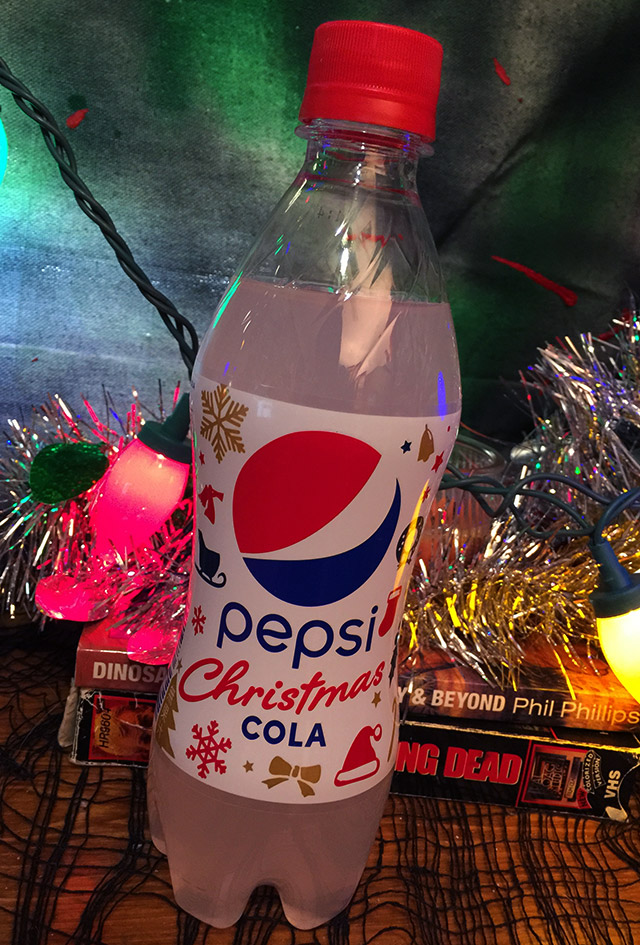 Take this, for example. PEPSI CHRISTMAS COLA. It's pretty much a direct sequel to Pepsi Halloween Cola, right down to the sad fact that you'll need to import it from Japan and spend way more on shipping than any bottle of soda is reasonably worth. (I don't care!)
Learn all about this festive new beverage in today's video:
If you'd like to try Pepsi Christmas Cola, you can find a number of sellers online, but I used the always-reliable NapaJapan.
(If paying for overseas shipping is a bridge too far, there's always Mountain Dew Holiday Brew and Salted Caramel Pepsi… but we'll save the story about those for another day.)
Hope you enjoy the vid!