It's Friday night. Only half the presents are wrapped, and only half the mushrooms are stuffed. As usual, I have a million things left to do before my family's Christmas Eve party. Between now and then, I'll be lucky if I get four hours sleep.
I wouldn't have it any other way.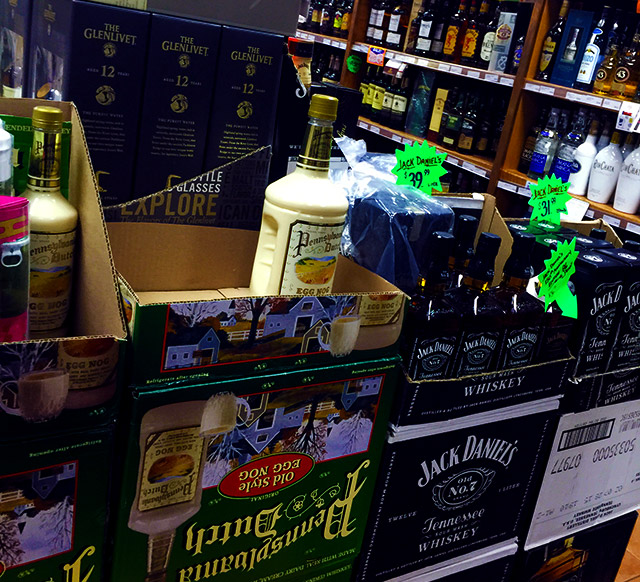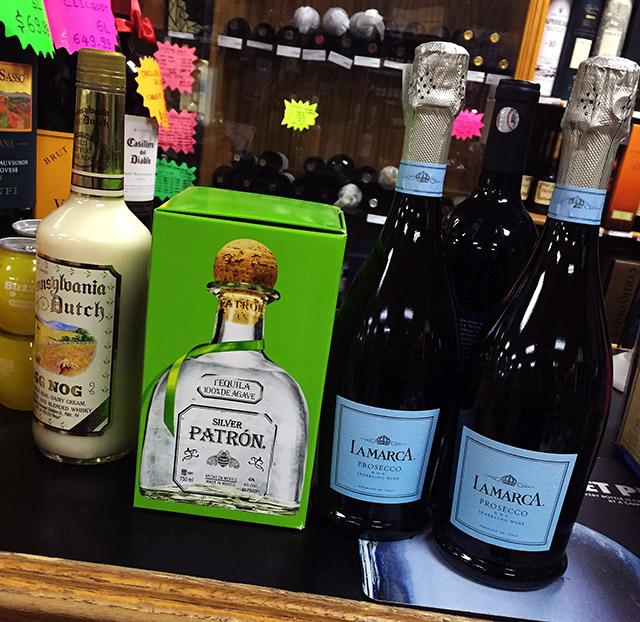 The preparations actually began yesterday, with me zipping from one store to another, looking for those last gifts, and that stupid parsley, and oh God, how did I forget the wrapping paper?
My first stop was the liquor store. I wanted to knock that chore off the list as early as possible. Have you ever gone to a liquor store on Christmas Eve? Holy hell, it's the worst.
The tequila is for me and my girlfriend. These days, that's all we really drink. My family is more into assorted wines and fruity cocktails, but since I drink to excess on Christmas, I prefer to avoid spirits that are 100% guaranteed to give me a hangover. When my head hurts, I am so fucking whiny.
The spiked eggnog is for anyone who wants it, as are the bottles of Prosecco. (Never had Prosecco? It's like the champagne version of wine. Good stuff!)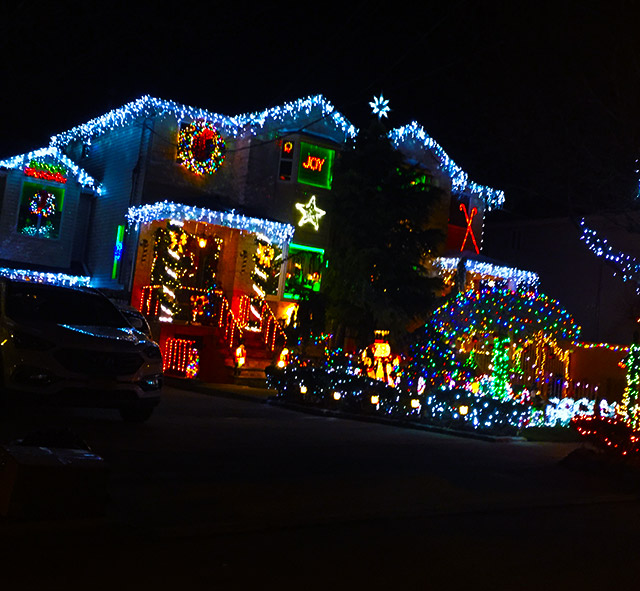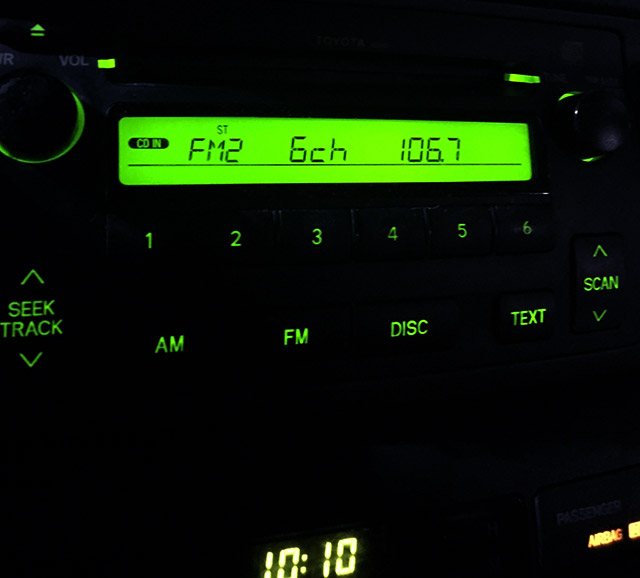 Throughout a long evening of many to-dos, I made sure to soak in as many Christmas decorations as possible, while playing 106.7 Lite FM's Christmas marathon nonstop. I hate losing these things at the end of the season. I've had over a month to bury every bad emotion under a bed of string lights and Bing Crosby, and it's always a huge adjustment when I lose that crutch.
By this point in December, I'm practically in a panic about it. I take the long way home so I can see more decorations. I sit in the car for an extra minute so I can hear Last Christmas one last time. The second I stop doing these things, the decorations will be back in strangers' attics, and Brenda Lee will turn into Ariana Grande.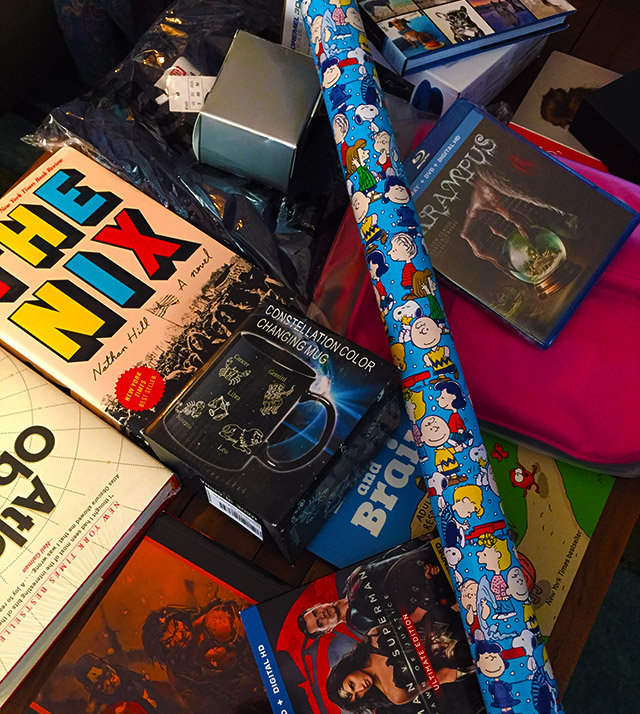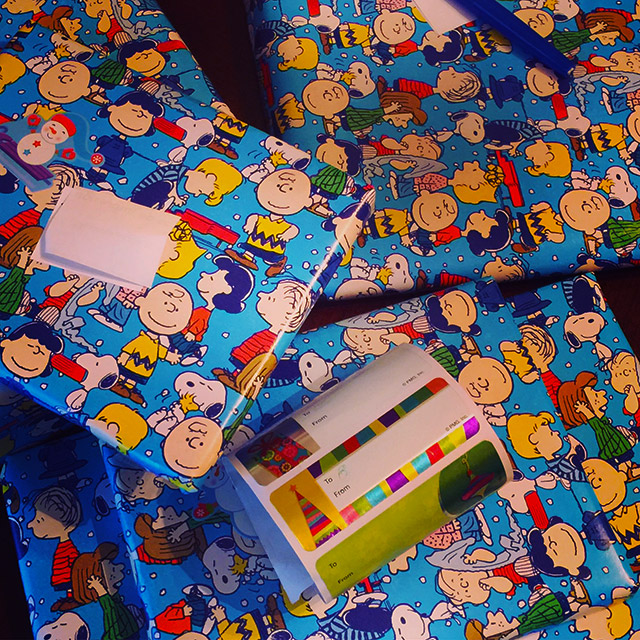 Earlier today, I got started on wrapping everyone's presents. I'm not nearly done, but I'll get there.
This year, I was determined to get my nieces and nephews actual gifts, and not just a bunch of boring, wasteful gift cards. Course, gift cards would've been much easier to wrap. (On that front, I can't help but believe that I subconsciously bought rectangular gifts almost exclusively.)
Take note of that swank Peanuts wrapping paper. It was so worth the extra dollar.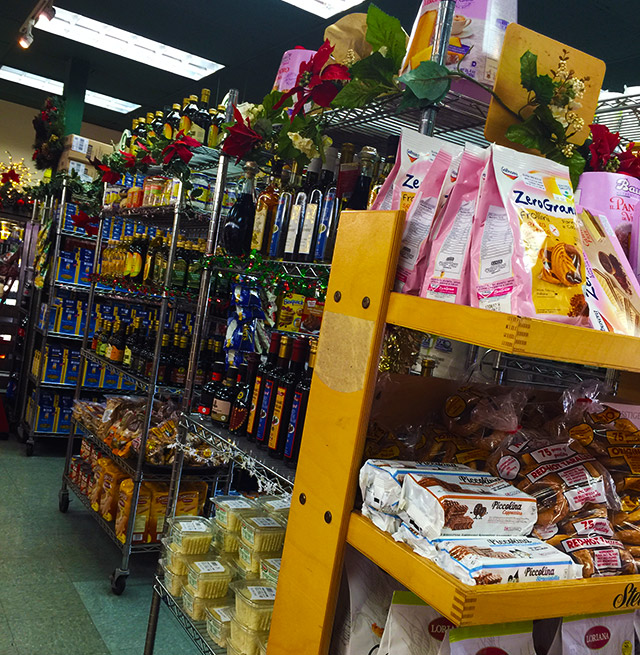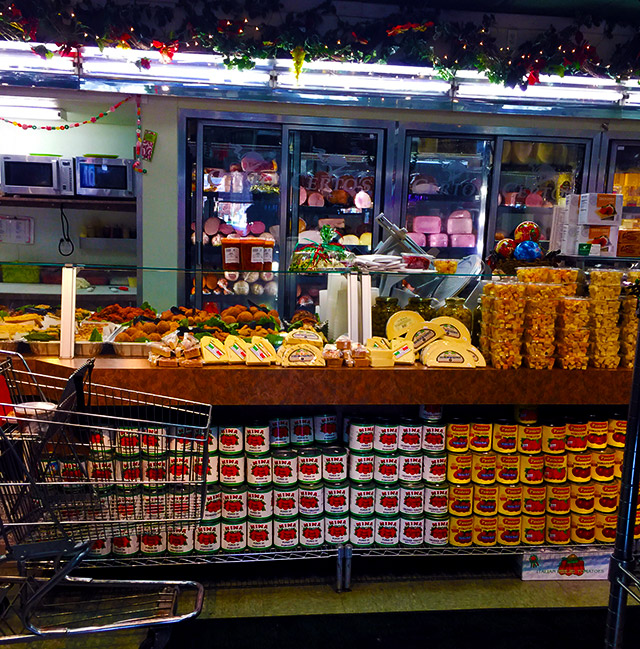 After a proper supermarket run, I dropped by this old salumeria. I hadn't visited this Italian deli for years before today, but as a kid, it was one of my family's big Christmas stops. Incredibly, the store has barely changed at all in almost 30 years!
On some long ago Christmas Eve, I tagged along with my older brother to shop here. He'd been sent by my father to blow a bunch of money on things my parents had somehow forgotten to pick up. I can still remember what a madhouse it was, and how the aisles were situated exactly as they were today.
It was in this store and on that day that I discovered Coca-Cola in glass bottles, which back then weren't nearly as easy to find as they are now. There's just nothing more Christmassy than Coke from a glass bottle. (I checked their beverage section this afternoon, and sure enough, they still sell them!)
I love that there's a place that's exactly as I remember it, even if the only reason to go there is if you need a whole lot of frozen manicotti.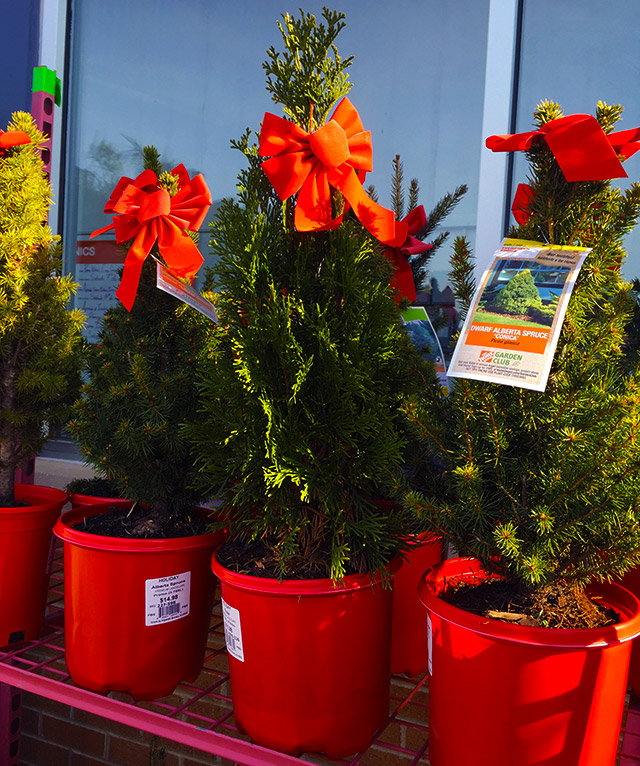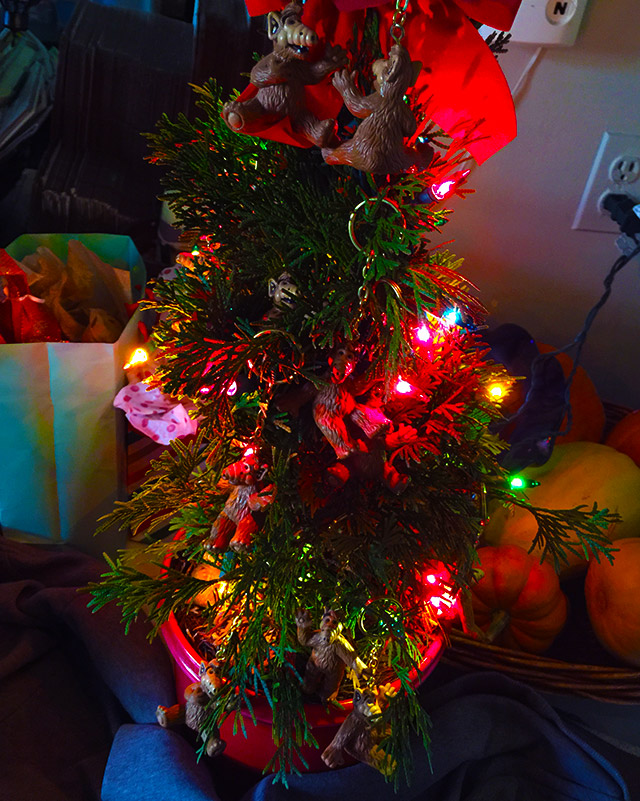 Confession: We didn't get a Christmas tree this year. It was mostly a space issue, but the truth is that we kinda "live Christmas" in so many different ways, and it's not like we "need" a tree to feel like we were celebrating.
Still, it would've been nice to have one. There is literally nothing in this world more pleasant than basking under the glow of a Christmas tree. What was I thinking?!
I tried to make up for it today. Home Depot has already slashed prices on all of their Christmas junk, including an army of miniature trees. I bought the saddest, most Charlie Browny tree I could find, and covered it with ALF keychains. It's way better than nothing.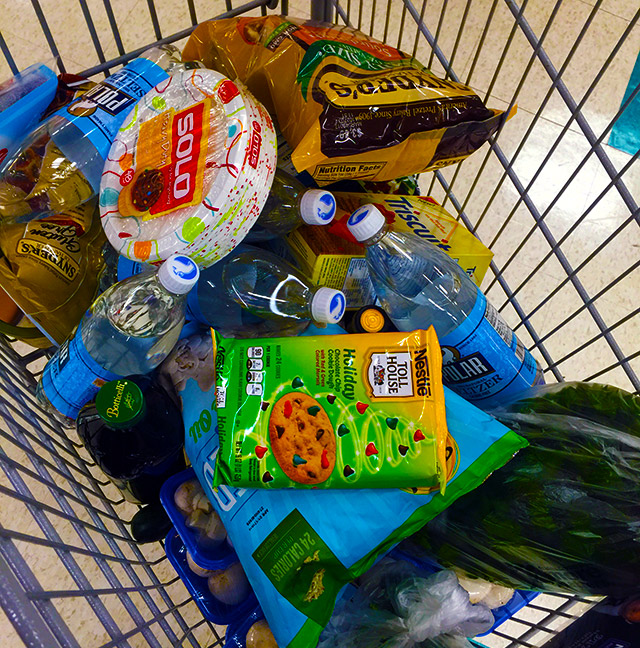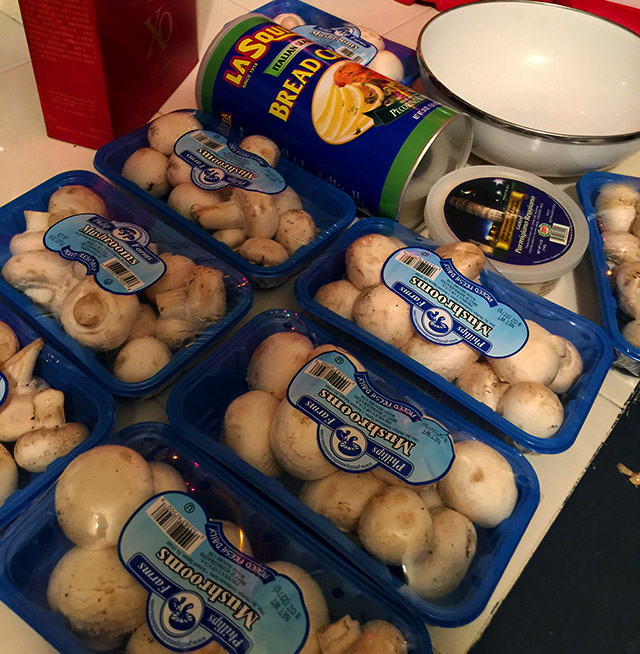 Now I have to return to our messy kitchen to continue working on the stuffed mushrooms. I think we're making a hundred of them this year. It feels like a hundred, at least.
At some point, I'll finally get some sleep. When I wake up, I'll wrap the remaining presents, try to cull together an outfit that doesn't make me look like a walking pawn shop, and remember ten reasons to go to ten more stores.
In the evening, the party will begin. Five minutes after arriving, I'll start making tequila cocktails. By 8PM, everything I say will be a slurred quote from Congo. I'll be surrounded by people who just want me to stop.
It'll be awesome.
I love Christmas to pieces.
We have 2 and possibly 3 parties to get through between now and Christmas Day, and it's all gonna be a blur. I know I've taken you on virtual trips to Italian delis and Home Depots, but the real reason I'm writing this is to say "Merry Christmas," or "Happy Whatever You Celebrate."
Thank you x10000 for being a part of Dino Drac's 2016 holiday celebration. It's because of you that I get to be me, and I can't thank you enough for your support and friendship. I hope you all have a swell time, and maybe score some cool new books in the process.
Feel free to drop by the comments section to swap stories about your own celebrations, too. How are you preparing? What are your parties like? What are you giving and what are you getting? Or are you hiding from everyone and settling on a quiet night of Chinese takeout? If so, I might just say "screw it" and come join you.
Love you, strangers!