Scary Saturday Double Feature!
Well, it doesn't look like the world's gotten any less frightening since my last update — so let's distract ourselves with the good kind of scary!
Here are a couple of horror movies that YouTube is now running free of charge: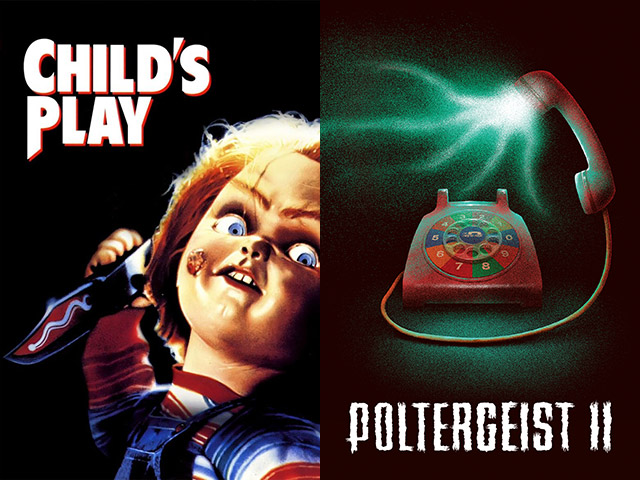 CHILD'S PLAY (1988) and POLTERGEIST II: THE OTHER SIDE (1986)
Unfortunately YT seems to block embedding on these, so just click the text titles above to watch 'em!
Child's Play is an old favorite of mine, of course, though I've admittedly never seen Poltergeist II. Actually, I know so little about Poltergeist II that I can't help being curious. Usually I'm at least aware of one or two iconic shots/scenes from big name horror movies, but I've got zilch on that one. Is it any good?
Hope the movies come in handy for ya tonight!