One of my favorite moments from the 1990 Ninja Turtles movie is when Raphael blows off steam with a trip to the movie theater: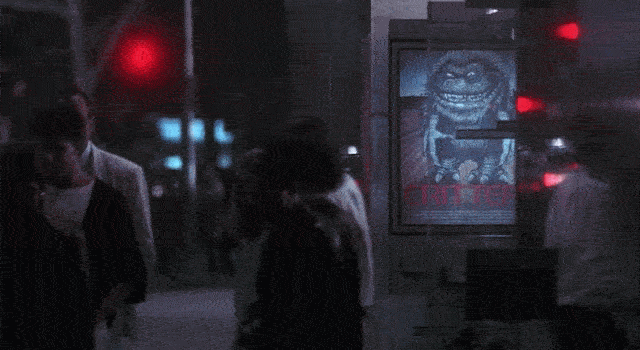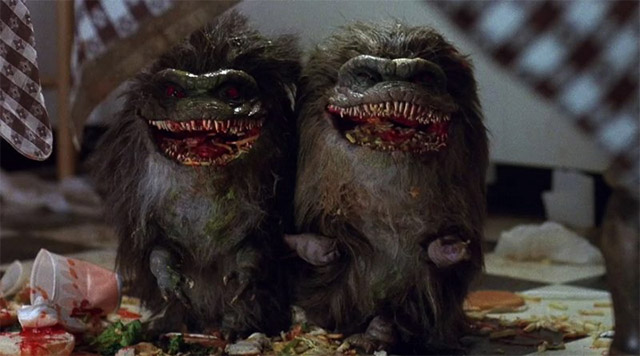 "Where do they come up with this stuff?!"
I was always surprised by Raph's nonplussed reaction to Critters. It seemed like the perfect movie to see late at night at a sleazy Manhattan theater, where the crowd was sure to be too drowsy to notice the obvious Ninja Turtle amongst its ranks.
Like Raph's own movie, Critters — released in 1986 — was another gem from New Line. If you've never seen it, picture five dashes of Gremlins with two dashes of Ghoulies II.
It's a throwaway gag, but it speaks to one of the things I love so much about this movie: You really got a sense of what daily life was like for the Ninja Turtles, even when they weren't fighting bad guys.
But what's extra interesting about that little moment is that in the various adaptations of the film, Raphael sees entirely DIFFERENT movies!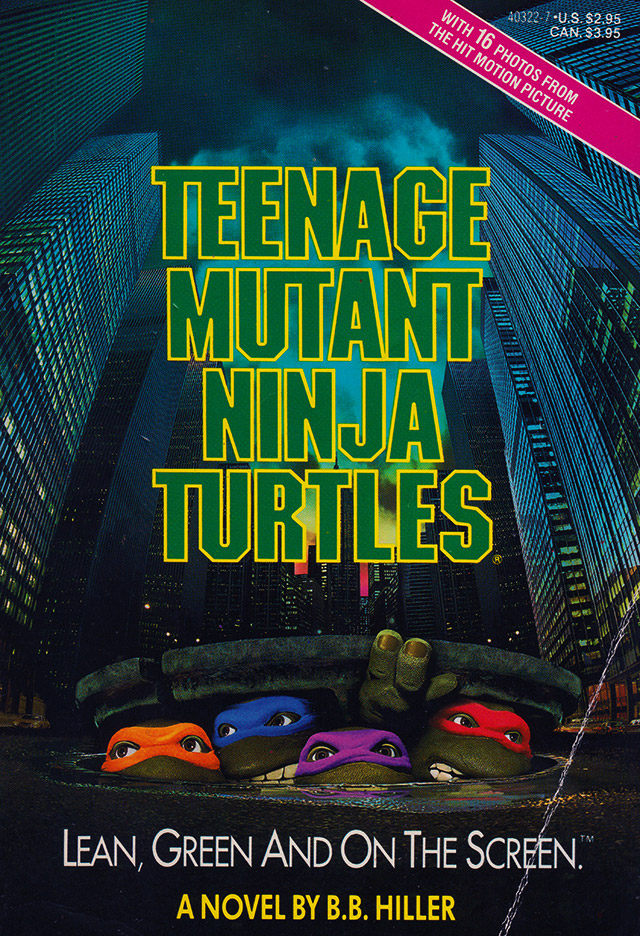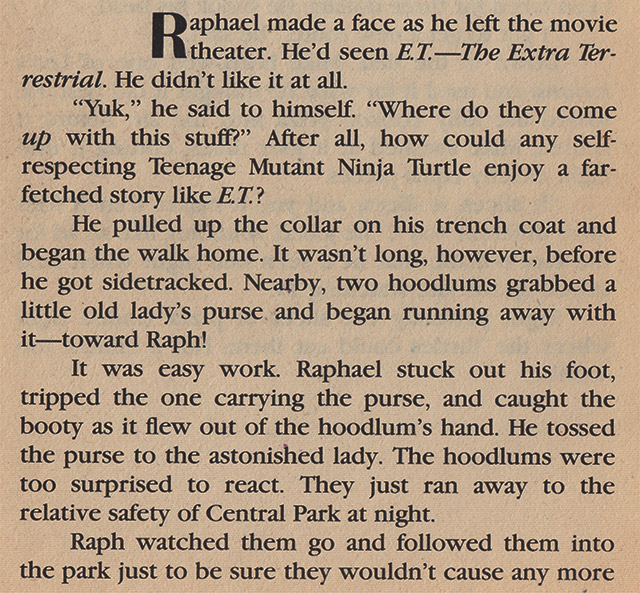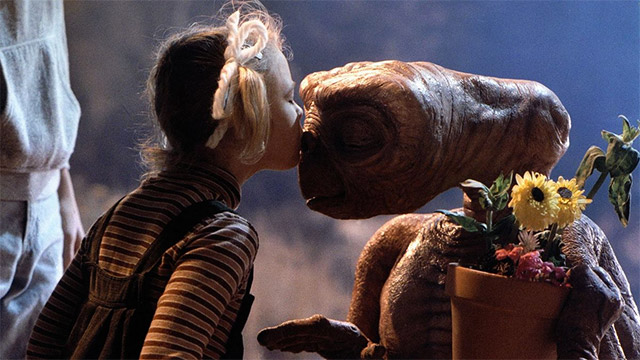 There are a few novels based on the film, including this one, from B.B. Hiller. I assume it was a hit at school book fairs during the early '90s.
In this version of the story, Raphael still goes to the movies, but instead of Critters, he sees E.T. the Extra-Terrestrial. That film came out way back in '82, so I guess this was a special screening? In any event, Raph wasn't a big fan of E.T., either.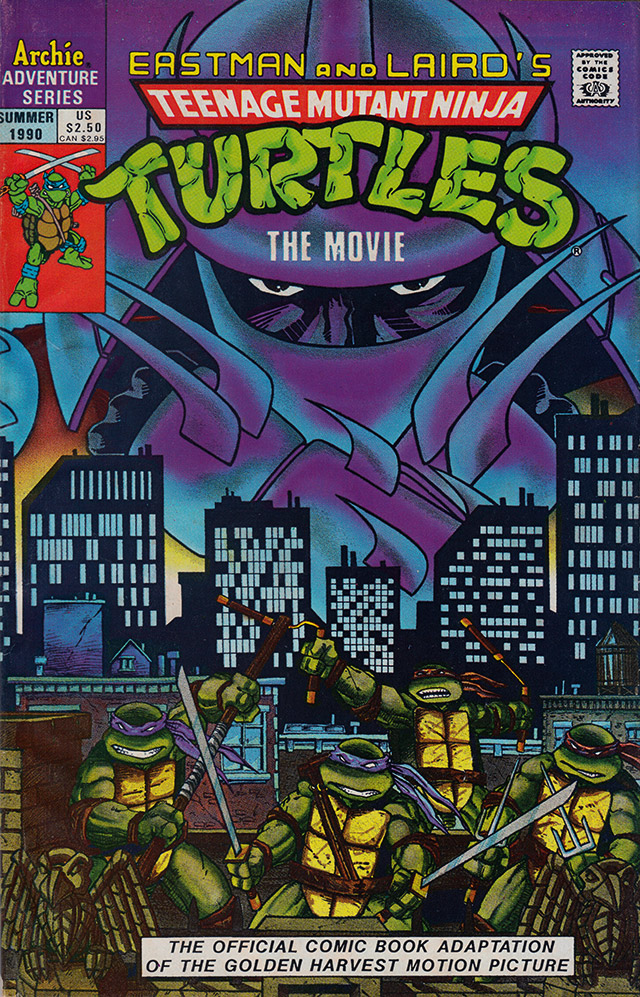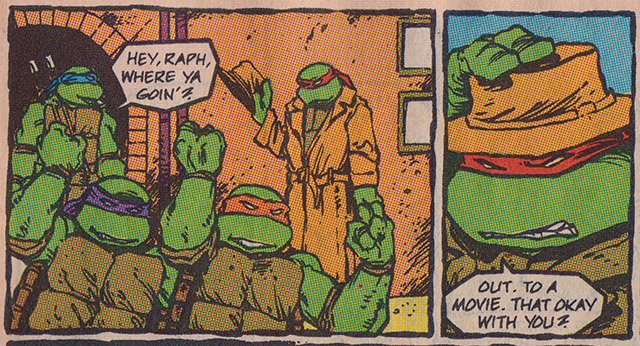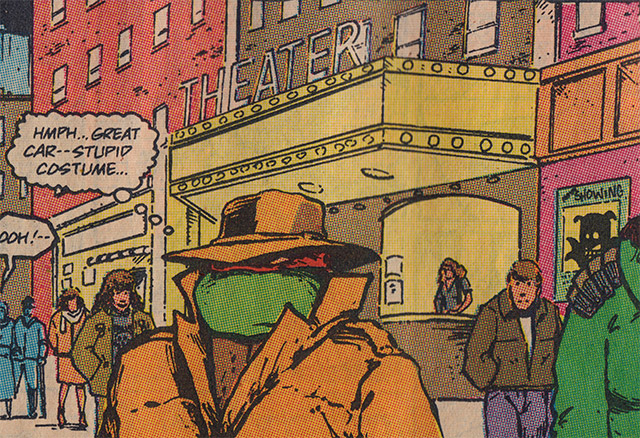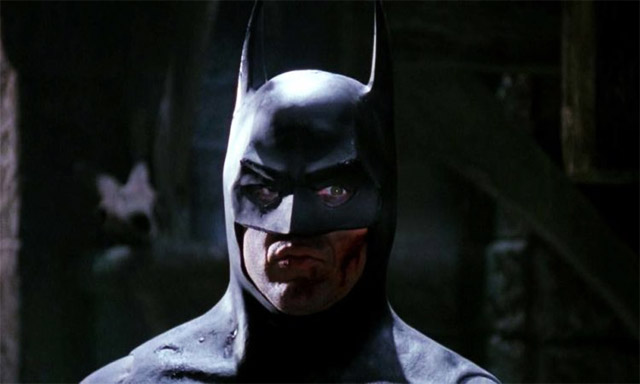 …but then in the comic adaptation of the film, Raphael sees a "mystery movie" that was pretty obviously intended to be Batman. (I'm hardly the first to make that leap.)
Note Raph's assessment: "Great car… stupid costume." Look closer and you'll even spot an abstract Batman movie poster on the wall. (Batman came out in 1989, but it was such a huge hit that it probably was still in theaters a year later… which makes this the most believable of the various movies Raph goes to see!)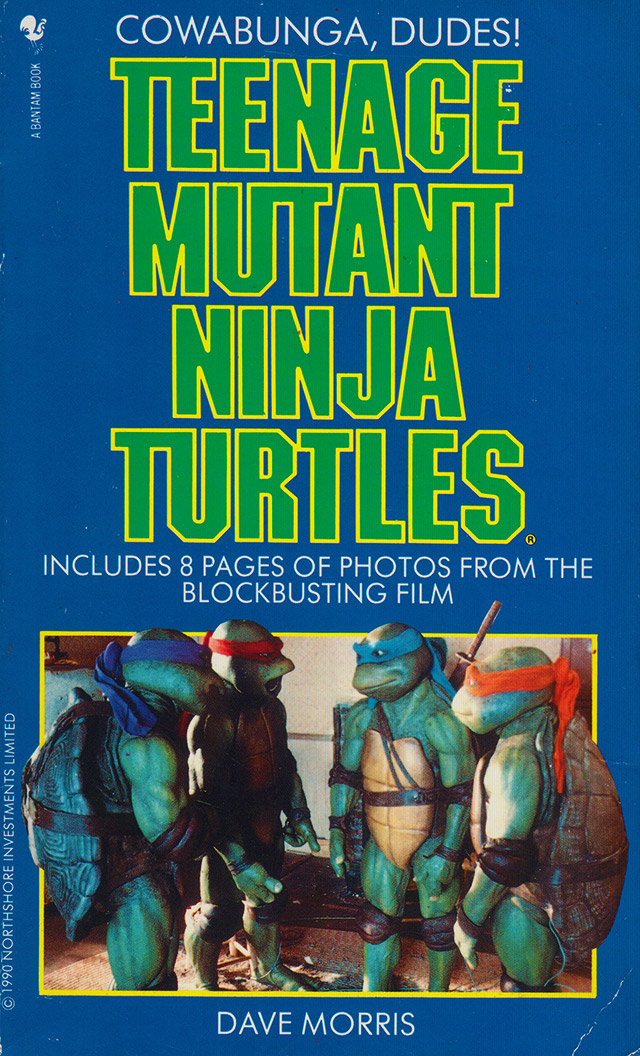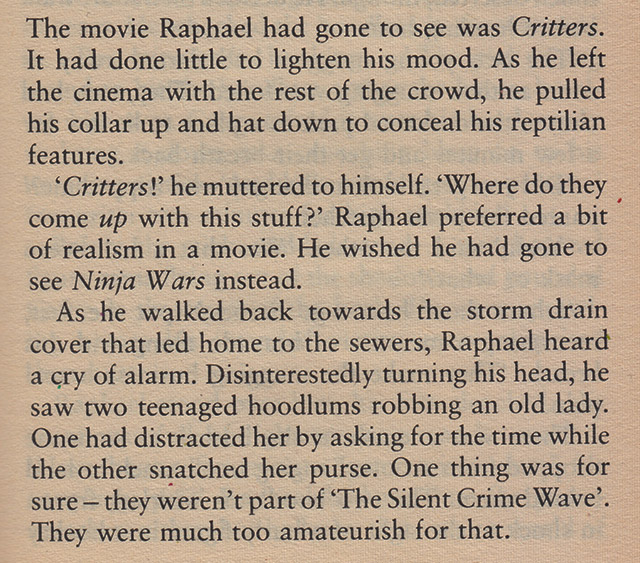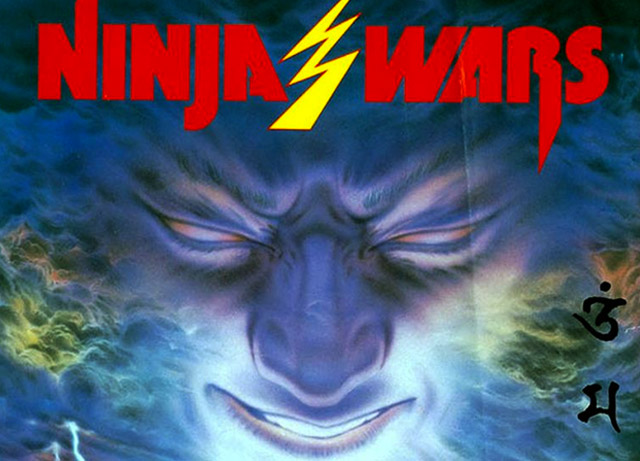 …and then we have THIS version of the scene, from a more robust novelization of the movie. The aforementioned B.B. Hiller version was more of a "novella," but this one from Dave Morris was twice as thick and much heavier on the details.
Raphael's back on the Critters train, but he's no more impressed on the page than he was on the screen. This time, though, he at least lets us know one movie he actually DOES like, naming Ninja Wars — which sounds made-up but is an actual movie from 1982 — as the film he should've seen.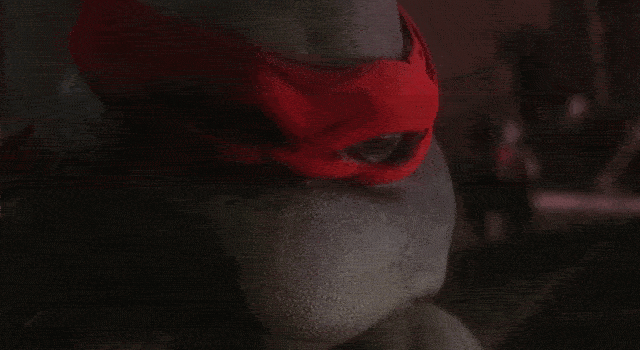 I'm sorry, but I love the fact that this incredibly minor scene is different in every telling of the story. It creates this whole weird Ninja Turtles multiverse rooted in which specific movie Raph decides to see after he loses that sai. That's so my jam!