It's been an absolutely crazy few days, and it's all because of Fruity Yummy Mummy. (Okay. Frute Brute, too.)
If you've been paying attention to Dino Drac and its ten thousand social media extensions, you know that I've been all over the "returning Monster Cereal" news. Well, it took extreme measures, but I GOT 'EM.
See the full review and taste test of Fruity Yummy Mummy and Frute Brute, in this video:
(Since I'm adding this info late, thank you to everyone who's been sharing the vid!)
Some of you assumed these were freebie product samples, but… no. The proprietor of 2 Cool Ghouls got his hands on some, which you can currently find on Amazon. I was fine with the asking price, but not the wait. So I paid a small fortune for the craziest shipping option possible (whatever you think I paid, double it), and the seller was kind enough to make himself available to ship on Monday morning.
The boxes arrived on Tuesday afternoon, and I don't know if there are words to properly describe the INSANE BLITZ to get the video shot, edited and online by that night. I mean, I knew that I HAD to, since a scoop like this doesn't come around often. But yeah, yesterday was NUTS. Exciting and nuts!
Let's get a closer look at those boxes!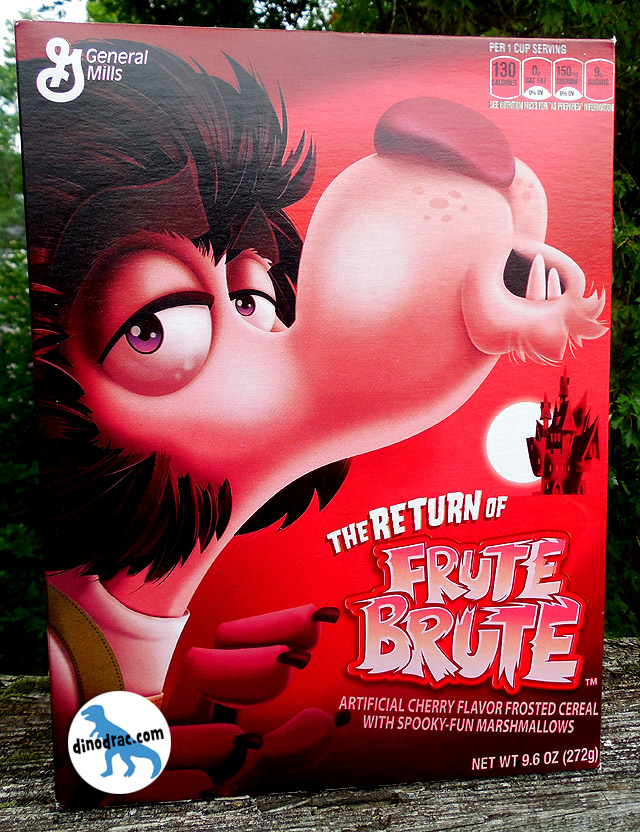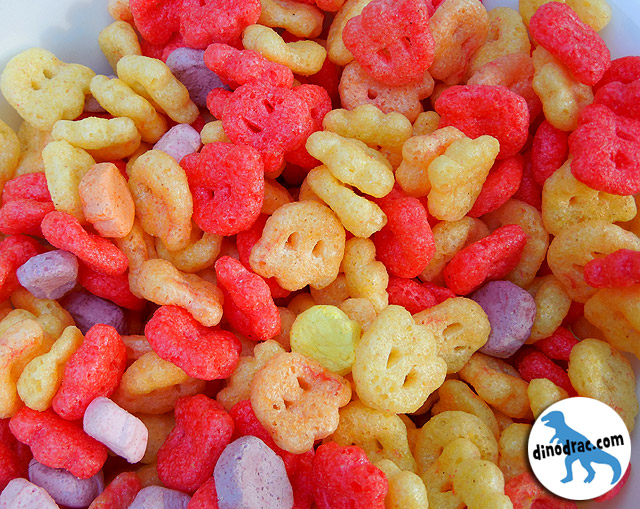 While I gave them a positive score in my taste test, many have asked if they still "taste the same." Well, even without knowing for sure, I don't think that's possible. Pretty much every cereal formula has changed over the years, to better adhere to today's healthy guidelines. You kinda have to roll with that. They're still good and INTERESTING flavors, though. (Cherry? Orange Cream? Not your everyday fare.)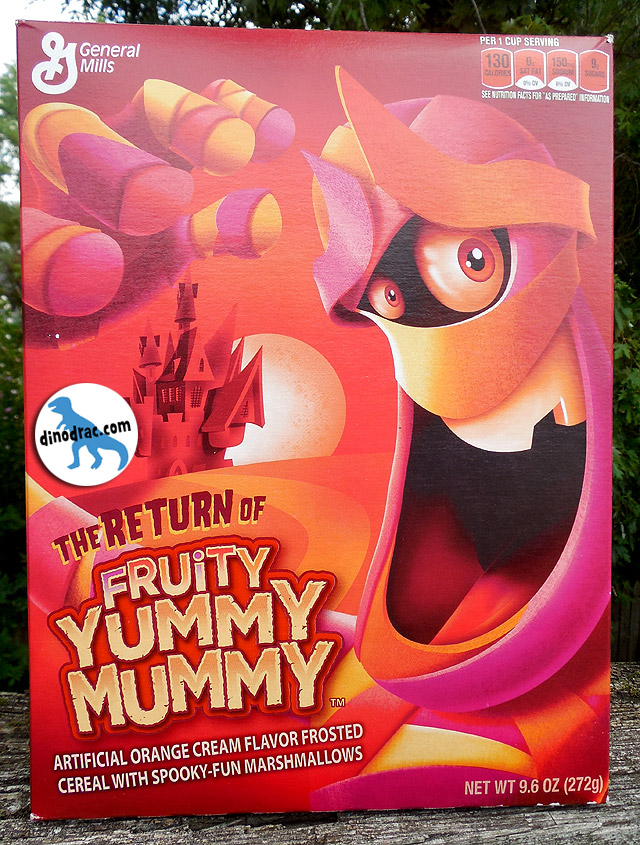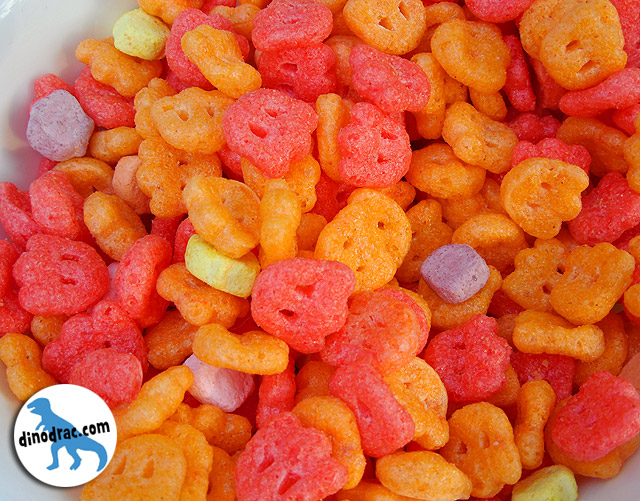 Course, this is less about the eating and more about the experiencing. Short of Ecto-Cooler, this is the absolute #1 "spooky food" people have been praying to see again.
(Also, I touched on this in the video, but I freakin' love the "new look" for Fruity Mummy Yummy. Goooorrrrgeous.)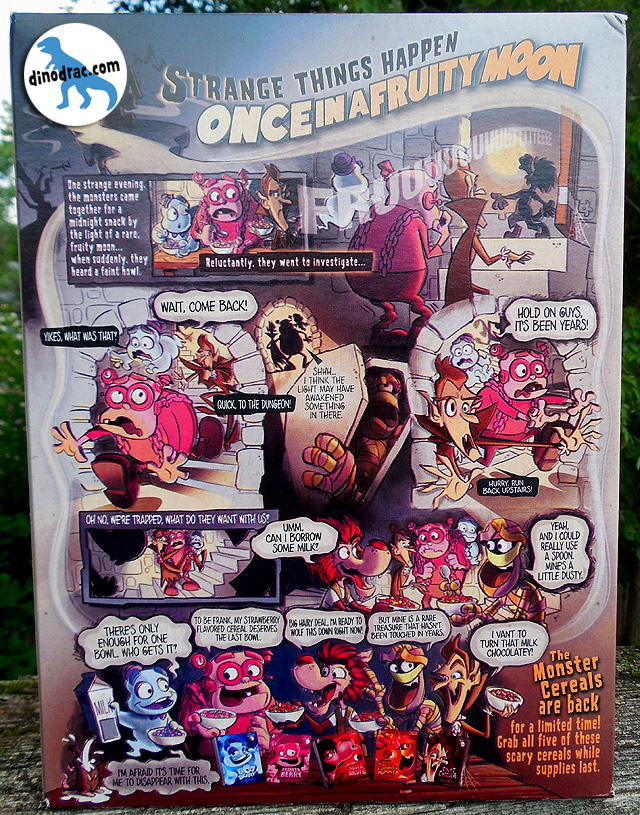 Even the box-backs play up Brute and Yummy's surprise revivals. So awesome.

Of course, the REALLY big news is that General Mills is also releasing ALL FIVE Monster Cereals in "retro art" boxes. Those will be sold exclusively at Target. You gotta give the company credit: They knew who they were playing to with this. Unbelievable. It's tough to imagine that we'll get this much Monster Cereal goodness next year, so guys, milk 2013 for all its worth.
You haven't seen the last on Fruity Yummy Mummy and Frute Brute on Dino Drac. I'll be all over those retro boxes once I find them.
Happy early Halloween!