We remember yesteryear's Halloweens in dribs and drabs, and then we fill in the blanks with rosy idealizations. Generalities become specificities, and the line between "kinda happened" and "really happened" is blurry AF.
It's that way with all matters of nostalgia, so when I find something that "archives" the past in a raw and unfiltered way, it can be pretty mind-blowing. (Consider the difference between watching a Toys "R" Us commercial from 1988 and watching actual footage shot in a 1988 Toys "R" Us store.)
That's why this article is so important to me: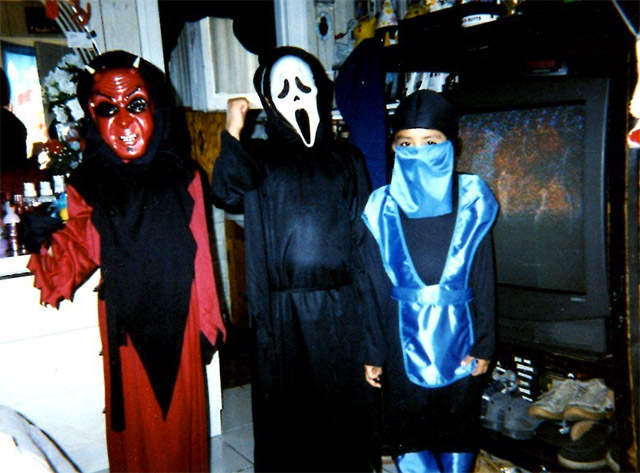 See if you can spot Pikachu!
Longtime readers know about my strange habit of buying old candid photos from eBay. Well, one seller had a metric ton of Halloween-themed photos, and she graciously permitted me to use them here.
Some of them are from the very early '80s. Others are from the late '90s. They were taken by families from all across the country. Nearly all of them were shot on October 31st.
The devil is in the details. It's cool to look at old costumes and remember what was popular, but if you really study these, you'll be reminded of sooo many Halloween "intricacies" that are rarely mentioned today… even by people like me.
I'm going to present them without much comment, since they speak for themselves. Enjoy them and absorb them, because I promise that there isn't much else that could capture the essence of old Halloweens better than this photoset: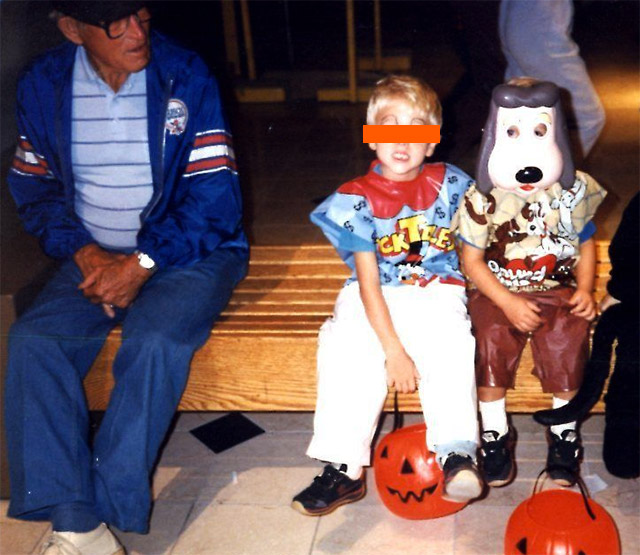 The DuckTales / Pound Puppies crossover you've been waiting for.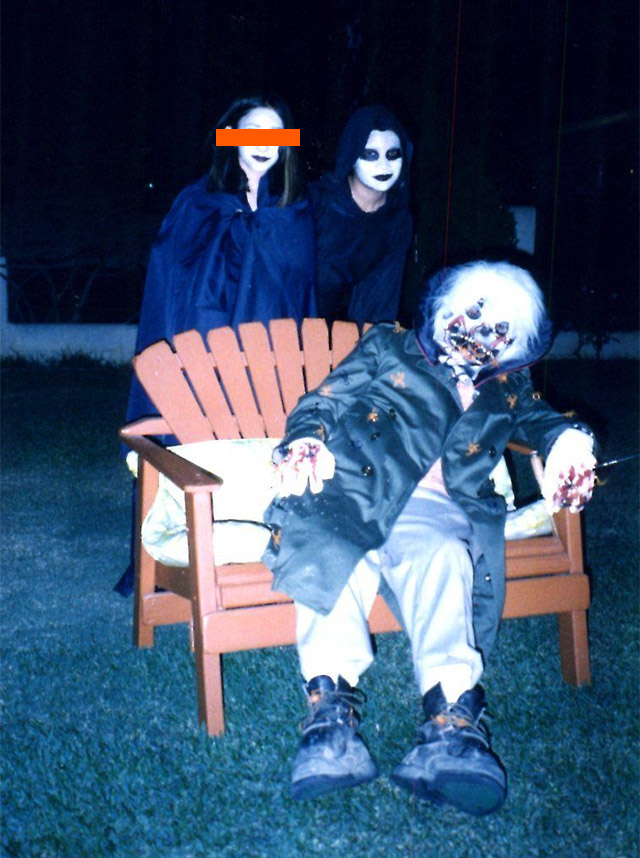 Creating monster scarecrows is a Halloween rite of passage.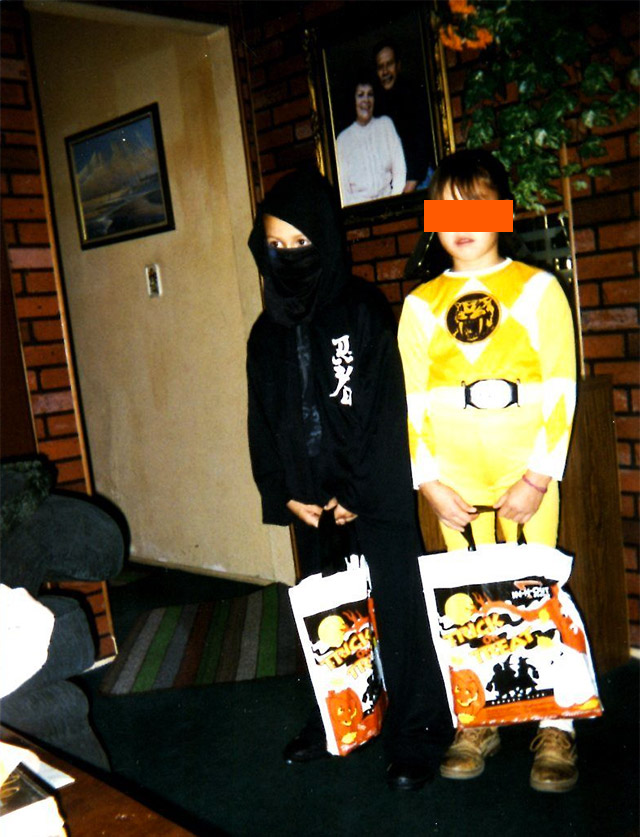 Love those In-N-Out Burger treat sacks!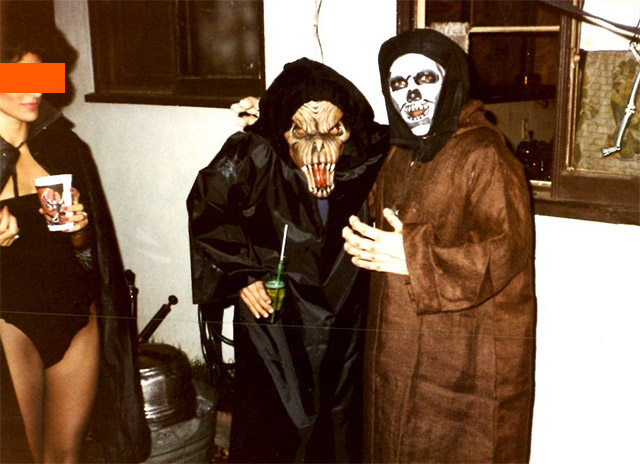 I bet that witch heard so many awesome jokes.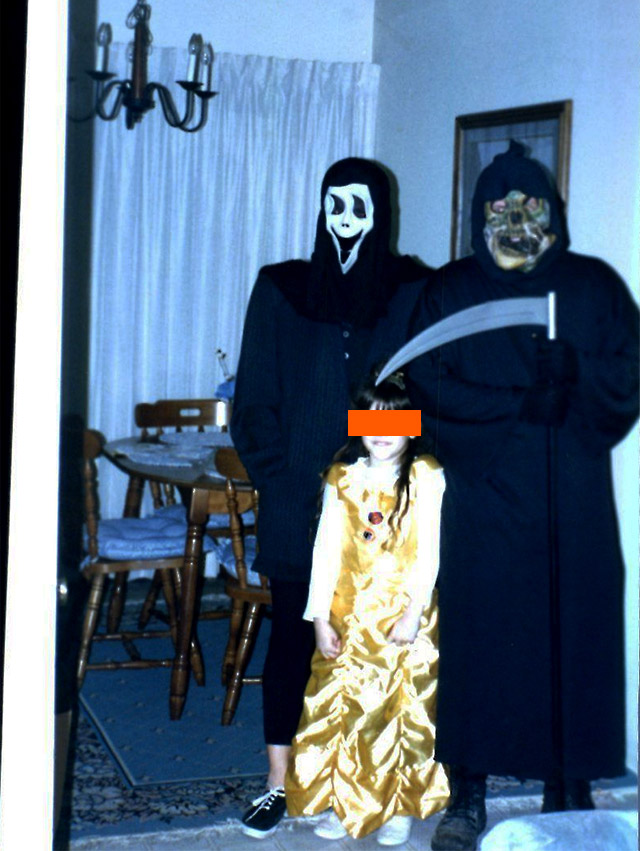 Ghostface's costume gets more erratic the longer you stare.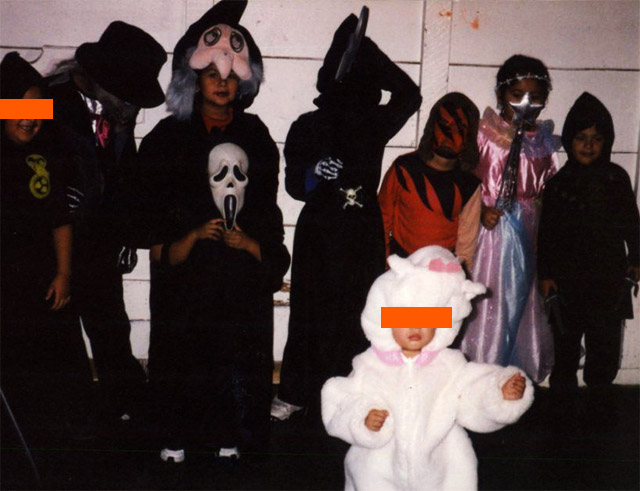 Mad props to the tiny Kane in the back. \m/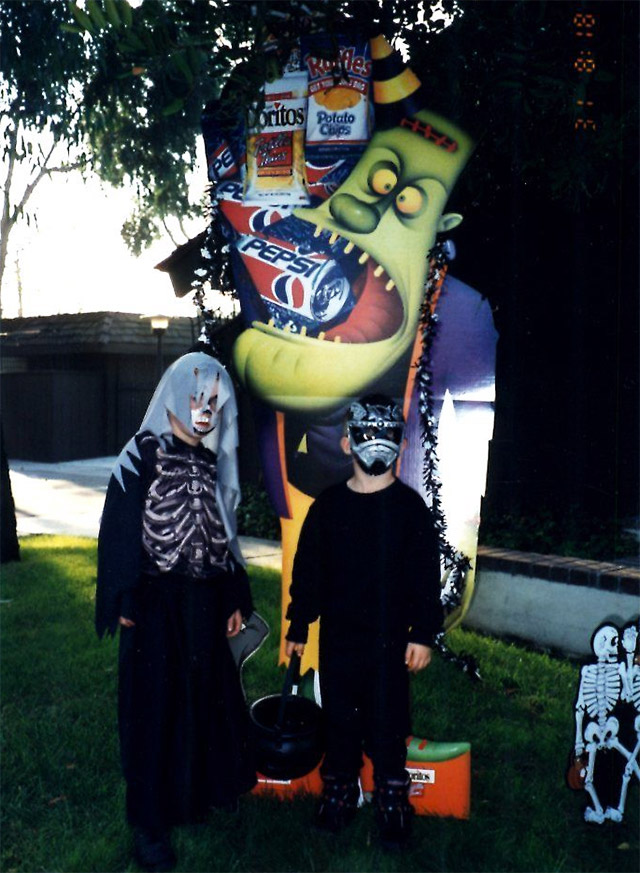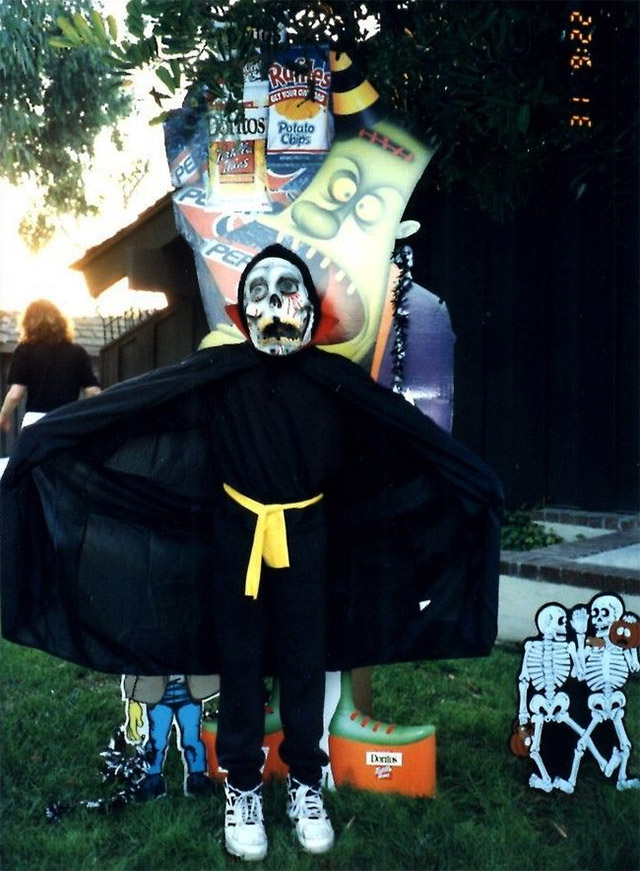 Using that store display for photo ops was brilliant.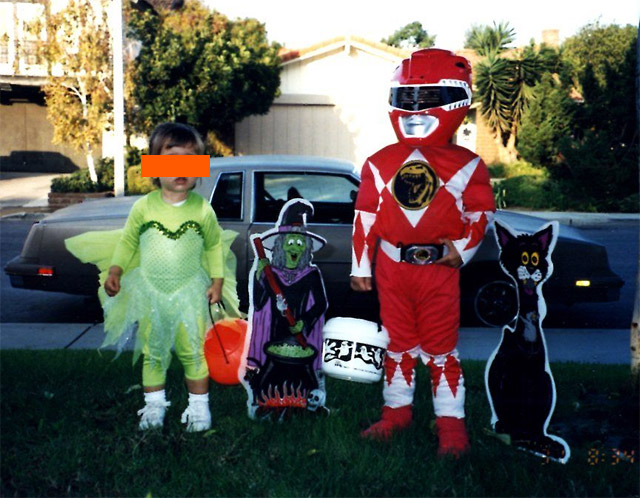 Yup, that Power Ranger is carrying a McDonald's Halloween pail!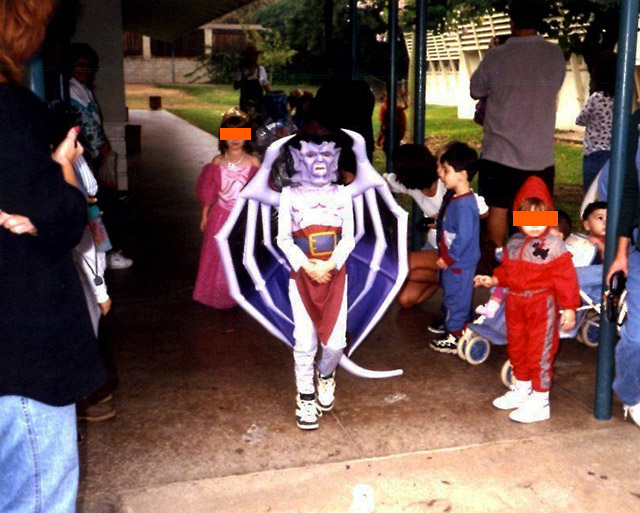 This Gargoyles costume is too amazing. And the kid knows it.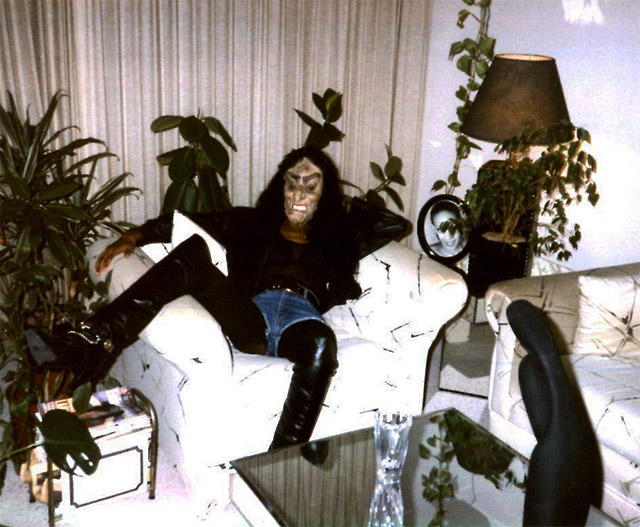 Hey look, it's every early '90s living room!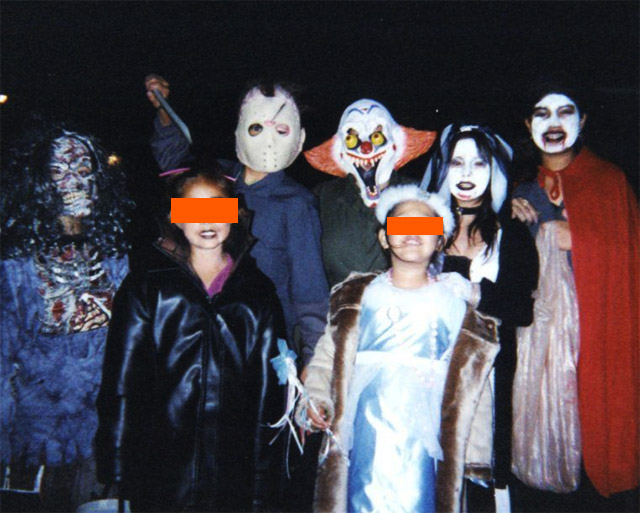 Squad ghouls.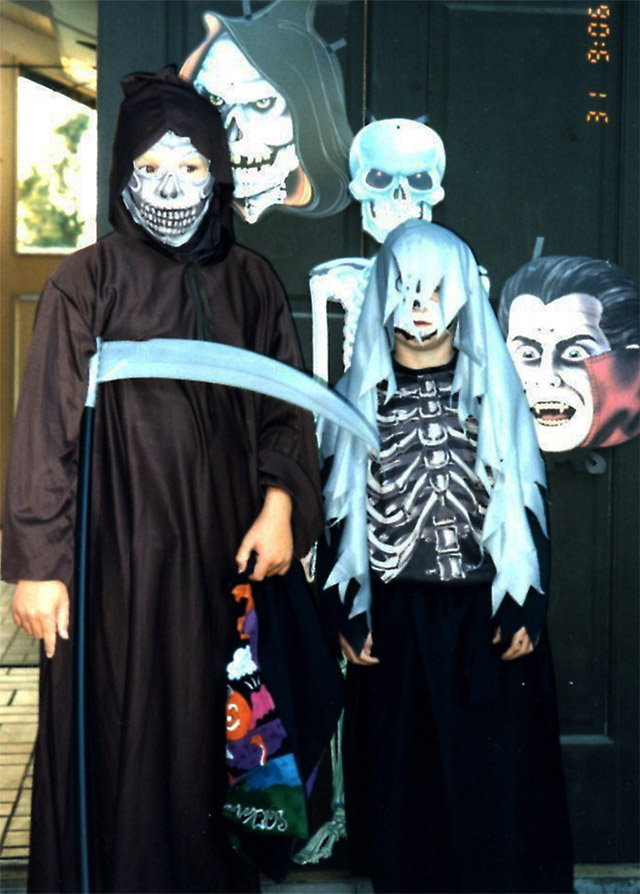 Literally everyone owned those cardboard decorations.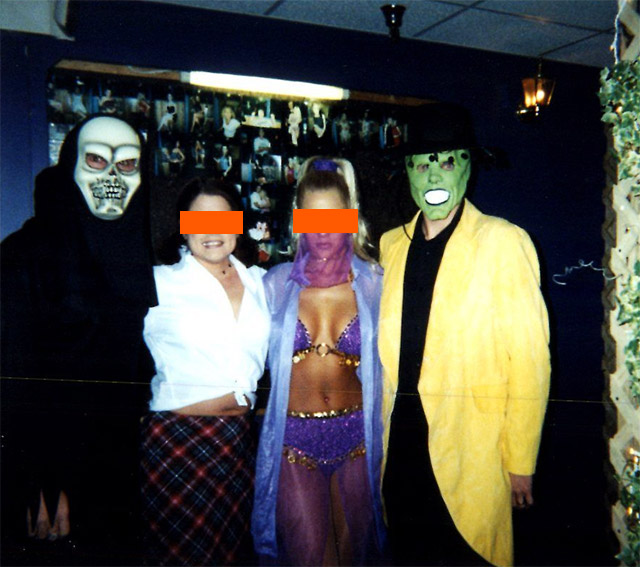 Some groups coordinate their costumes. Others do not.
Back then, this was Halloween.
Incredibly detailed costumes ruined by white sneakers. Gory monsters in suburban kitchens. Clutter, crooked smiles and an air of mischief. Plastic scythes and potato chips.
I guess not much has changed, huh?
Hope you enjoyed these photos as much as I did. A huge thanks to eBay seller jagers4all for letting me raid her collection!