His name is Count Heave-a-Heart.
He's one of the Blurp Balls.
His ocular veins look like the letter "Y" repeated thirteen times.
Very rare toys with a cult following that just won't die, the Blurp Balls arrived in 1991, and were essentially uber versions of Madballs. Get the whole scoop in a video starring me:
I made several errors in this vlog:
#1: I said that Blurp Balls came out in '92. NO. It's 1991.
#2: I called one of the Blurp Balls "Retch-a-Rat Cat Tomcat." Actually, it's just Retch-a-Rat Tomcat.
#3: I called another one "Bossy Tossteeth." In reality, he's Boney Tossteeth.
But I did get some things right. For instance, I said they were balls, and they are.
Here are some additional photos of the package. When you have something this obscure, you get everything you can from it…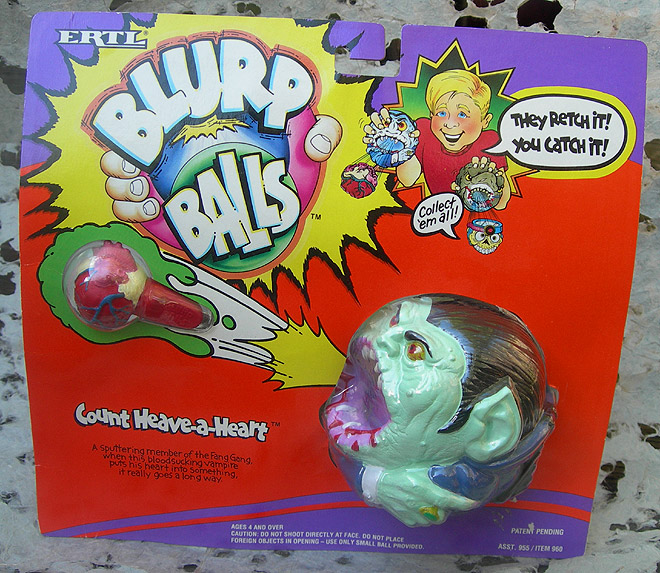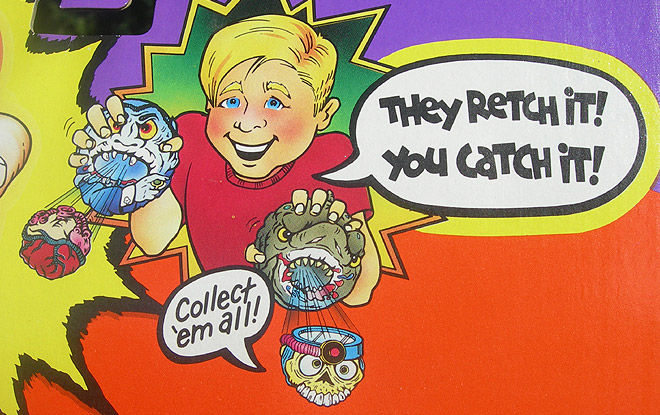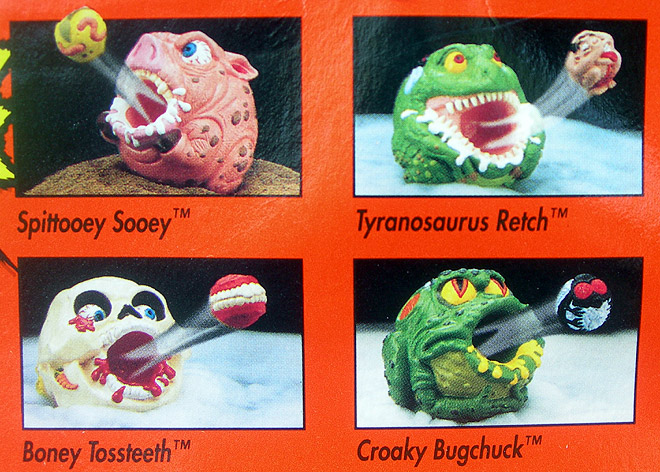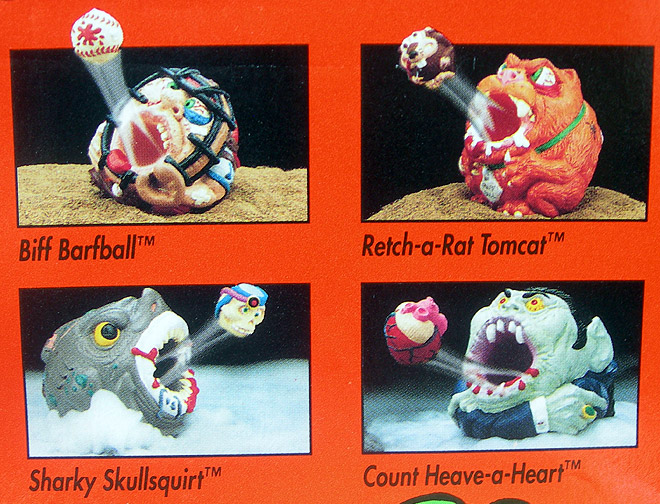 Not a single loser in the batch. Count Heave-a-Heart really is my favorite, but he's very closely followed by that shark. Even the ones that I wouldn't normally go for, like the pig or the baseball player, were crafted with too much bizarre finesse to resist.
Sucks that they're so hard to find, because the only thing keeping Blurp Balls from being the world's new favorite toys is awareness. I love them, and I hope I can count you among those who are willing to sacrifice everything in the name of Blurp.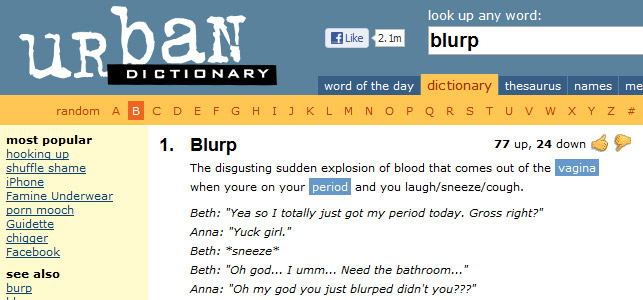 Oh, come on.