I'm back with another batch of this year's hottest holiday junk food. If you missed the previous reasons to look like Santa, click here and here.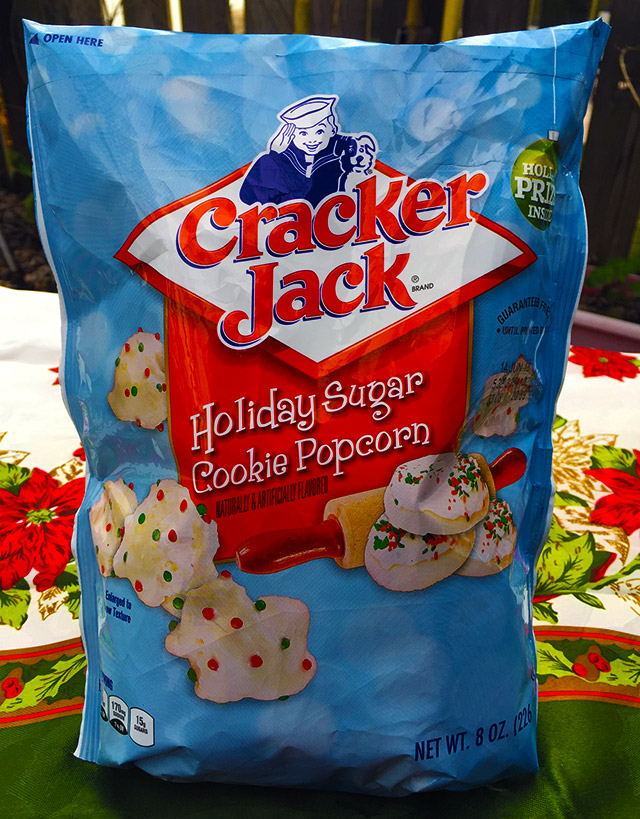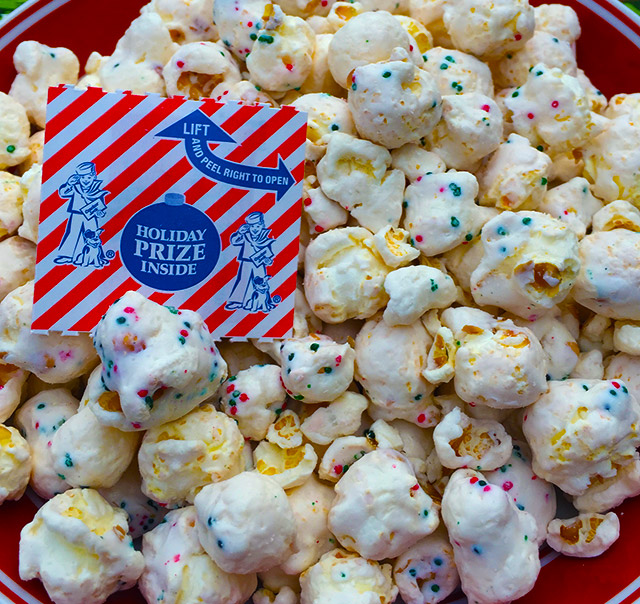 Cracker Jack Holiday Sugar Cookie Popcorn!
It took me over a month to find a bag, but it was worth the wait. I'm not a big Cracker Jack guy — it's honestly one of the last junk foods I'd ever buy for myself — but I was still super intrigued by their obvious dedication to the theme.
It's not just "Cracker Jack with a twist," but really a whole new product. The popcorn is coated with snowy frosting and topped with holiday sprinkles, and as promised, it takes like legit sugar cookies. It's not something I'd want to eat every day, but for the purposes of making a Plain Jane December evening feel like Christmas morning, I'm giving it the full 10 points.
Actually, I'm giving it 12 — one bonus point for the traditional Cracker Jack prize (mine was a reindeer sticker), and another for the fact that this shit will work great as tree garland.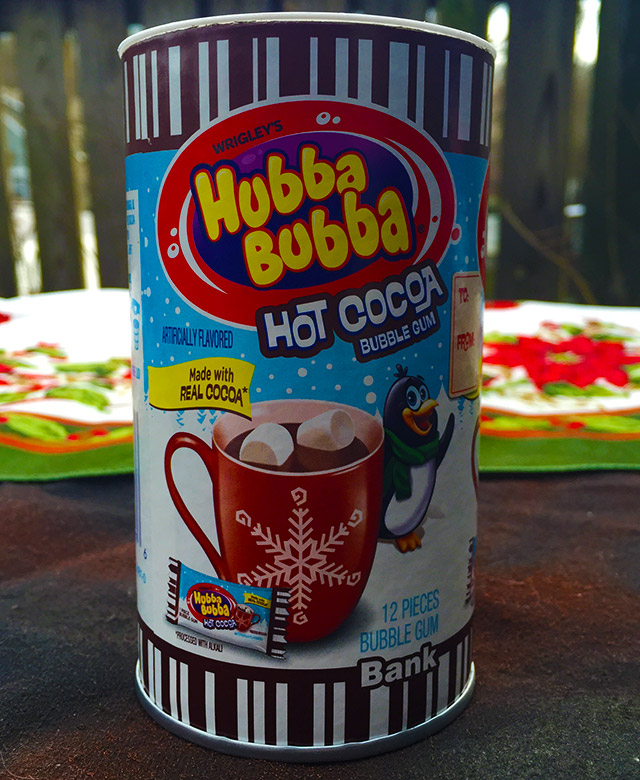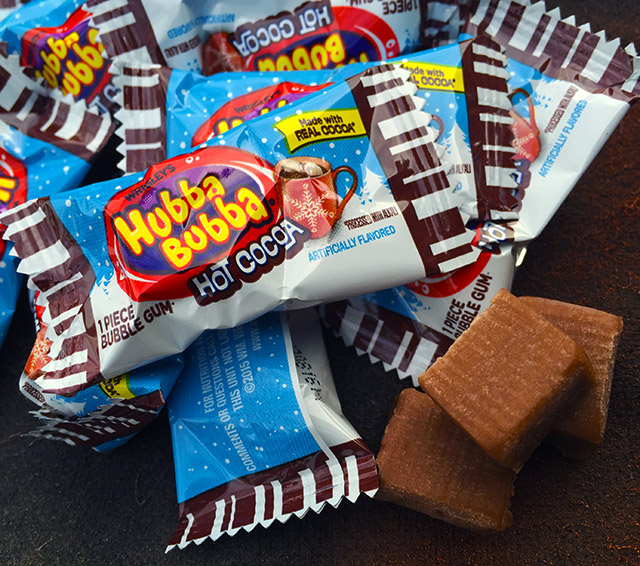 Hubba Bubba Hot Cocoa Bubble Gum!
While also sold in regular packs, I could only find it in a gift tube. Since the tube rattles like a maraca and will eventually double as a Lucy-style coin bank, I ain't complaining.
The flavor is… interesting. I'm not sure if I mean that in a good way. If the idea of chocolate bubble gum appeals to you, you'll probably like it. For me, getting hot cocoa in bubble gum form was like cutting out the middleman and then finding out that the middleman was actually God.
Plus side? They resemble Chocolate Bonkers, and they kinda taste like them, too. Chocolate was my least favorite Bonkers flavor, but in these troubled no-Bonk times, I'll take whatever I can get.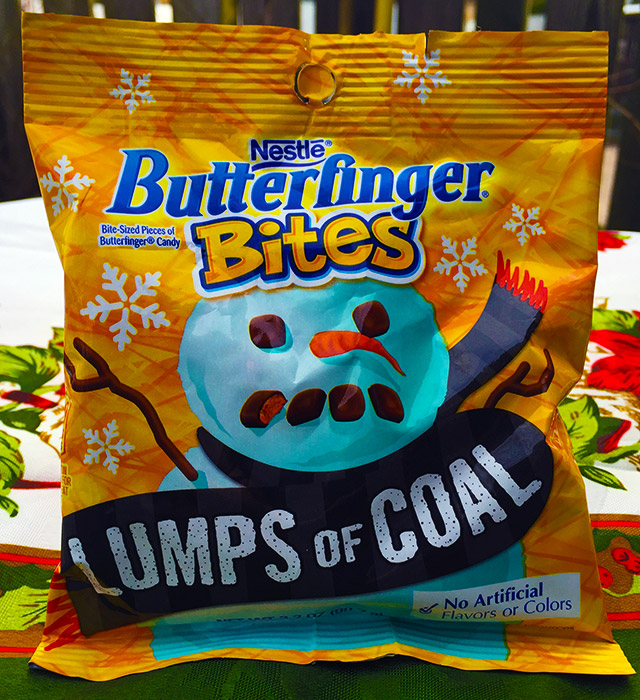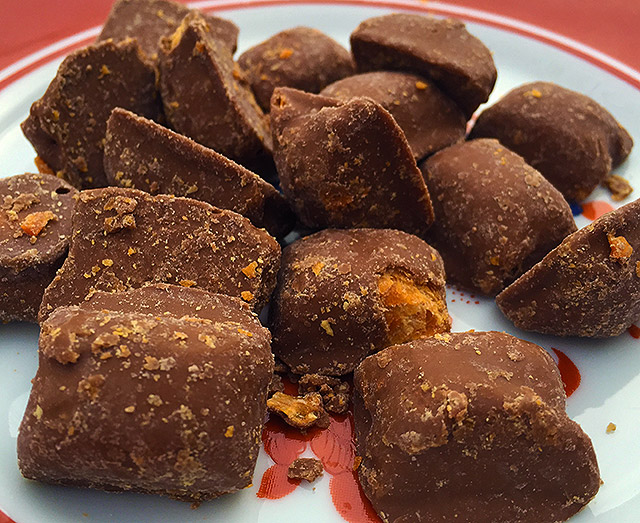 "Lumps of Coal" Butterfinger Bites!
I'm so down with this theme! The coal gag is normally only mined by extra awful candy companies who can't even convince Dollar Tree to give them shelf space, so it's nice to see a big, established brand embrace it. Love how the snowman mascot has a slight frown. This is the official stocking stuffer for the asshole in your life.
As for the candies, well, they're little chunks of Butterfingers. I'm guessing that Butterfinger Bites are sold all year in exactly the same shape, so admittedly, you're just paying for the cool bag.
Dropped on a plate, the candy reminds me of that gratuitous Game of Thrones bit where Tywin's horse shat for a minute. The fact that I want to call this a positive suggests things that I'd rather not examine.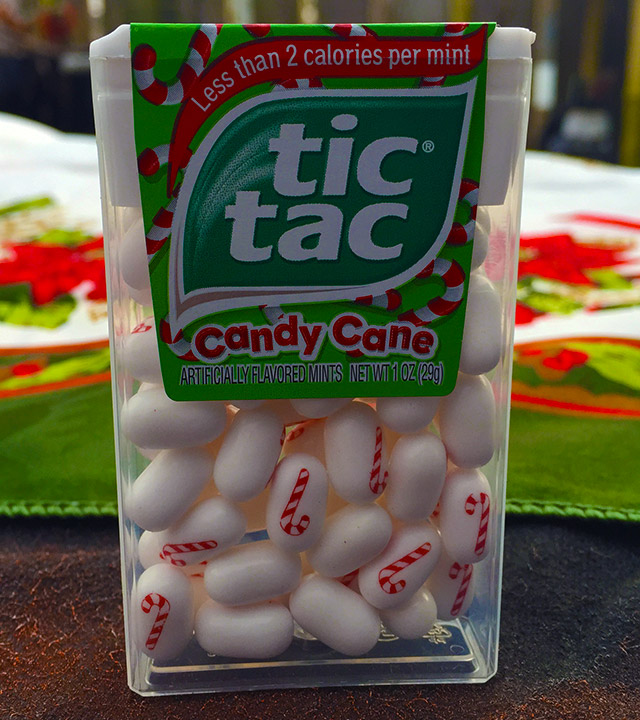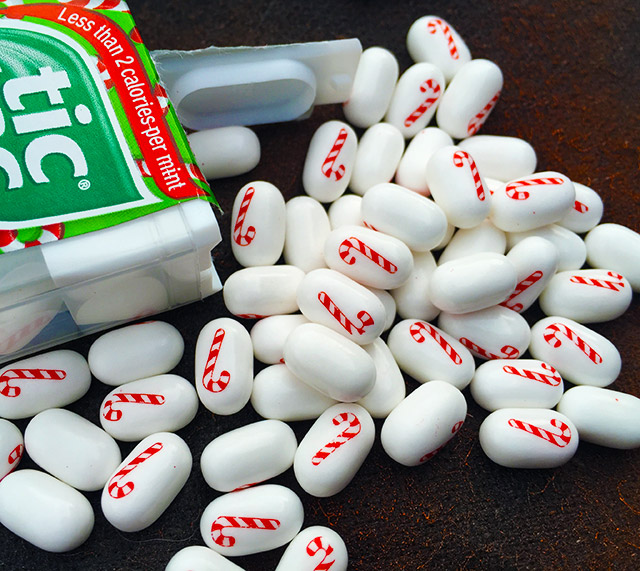 Candy Cane Tic Tacs!
I desperately want to believe that these aren't regular mint Tic Tacs, so I'm gonna try to will that into truth by just saying that they're not. In any event, they're VERY strong, with the bite of an Altoid and the residual effects of too much wasabi. I dig them. Even just one immediately wakes you up.
Each Tic Tac is stamped with an adorable candy cane image. I wonder how they do that? Every potential scenario — from factory workers with tiny paint brushes, to self-motivating machines that look like something out of WCW Saturday Night — seems too fantastic to be true.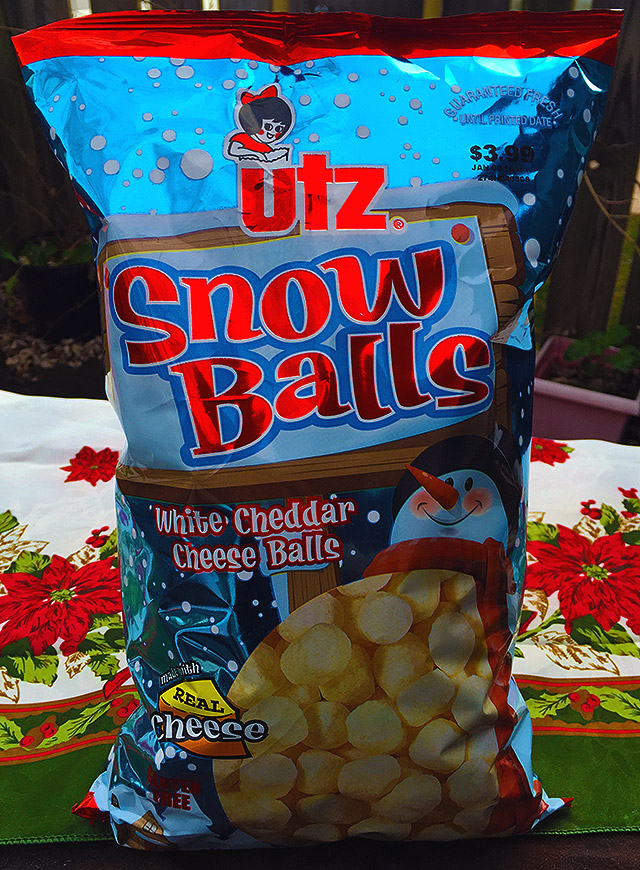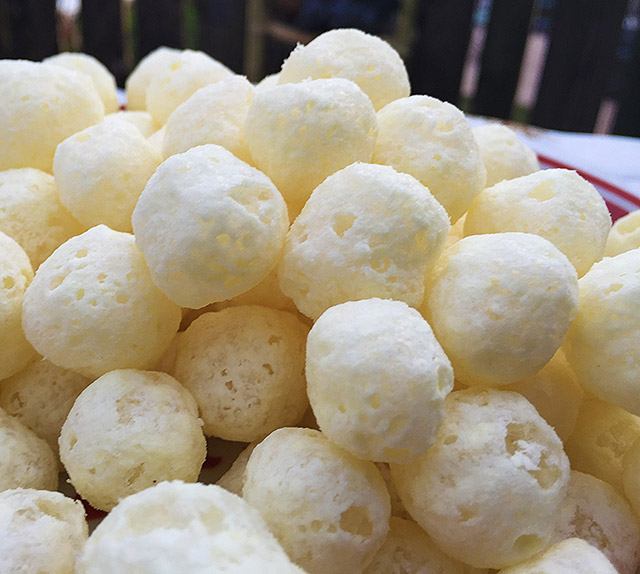 Utz Snow Balls!
Okay, so these definitely aren't new, but I don't think I've seen Utz's Snow Balls in such great bags before. Oh, that heavenly blue foil! It called to me, it really did.
"Icy blue" has come to be known as the "this is Christmassy but we don't want to say it's Christmassy" color, but whatever, I've always been a huge fan. It makes everything — even grody cheese balls — seem so clean.
To sell the idea that these are snow balls, each is made with white cheddar. The regular orange ones may be tastier, but at least with these my hands don't end up looking like Hayley Williams.
Thanks for reading about food.
PS: This might be your last call for Dino Drac's December Funpack. I'm assembling them now, and there aren't many left! Huge thanks to everyone who signed up this month!