Creepy Commercials Countdown: ABC's TGIF Monster Bash!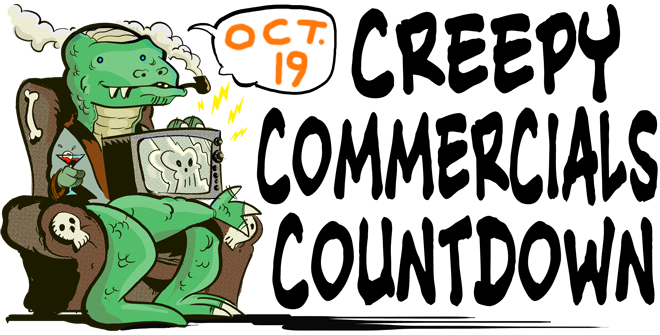 The Creepy Commercials Countdown!
October 19th, 2012: "ABC's TGIF Monster Bash!" (1993)
Today's commercial promotes ABC's 1993 "Monster Bash Weekend," led by the TGIF lineup.
I don't have to explain what TGIF was, right? I can't have readers that young.
Like most people my age (or anywhere near my age), I watched those shows, loved them and lived by them. Urkel, Uncle Jesse and the funny-talking guy who just completely bogarted Step By Step from Season 2 onward. They were my Friday night buddies.
I really bought the hype. Every Friday night was a party, and so long as a show fell under the TGIF banner, I watched it.
Reviewing the various incarnations of the lineup, I guess everyone would have an opinion on the definitive TGIF night.  It just so happens that this promo matches up with mine. In late '93, you had Family Matters, Boy Meets World, Step By Step and Hanging with Mr. Cooper. To me, THAT was TGIF. (And yes, I do regret needing to oust Full House, but Boy Meets World trumps it by *this* much.)
God, am I even making sense? I really hope you're all aware of TGIF's intricacies, or I'm gonna read like a completely foreign nutcase, here.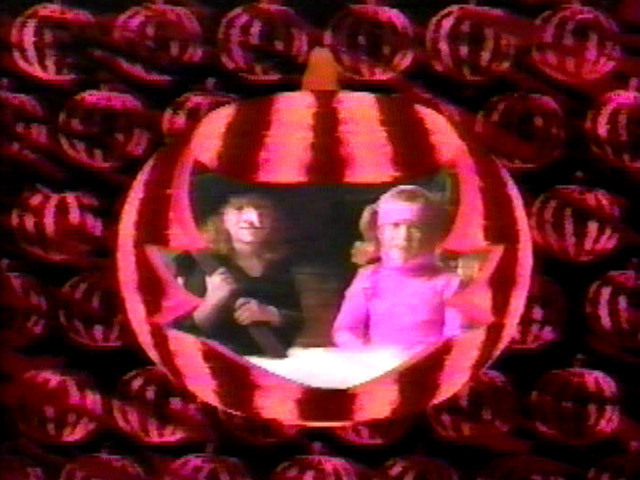 The stunt was hosted by the Olsen twins. If I have things correctly, Full House was still on the air by this point, but had moved to Tuesday nights. I don't think I saw one first-run Full House episode on a Tuesday night, ever. Discounting syndicated reruns, once a show was a part of TGIF, it had to stay there or die.
Playing into the theme, the Olsens wore Halloween costumes. I've never been able to tell them apart, but one is dressed like a witch, and the other is dressed like… nothing, really. She's just wearing pink. I refuse to classify an all-pink sweatsuit as a Halloween costume, bandana be damned. The witchy Olsen wins, whoever she is.
Gotta love that pumpkin mortise. I realize that we were still very much in the 4×3 era, but come on, look at all of that wasted real estate. They only gave the Olsens 20% of the available screen space! Why did ABC want to hide them? I've seen network bugs bigger than Mary Kate.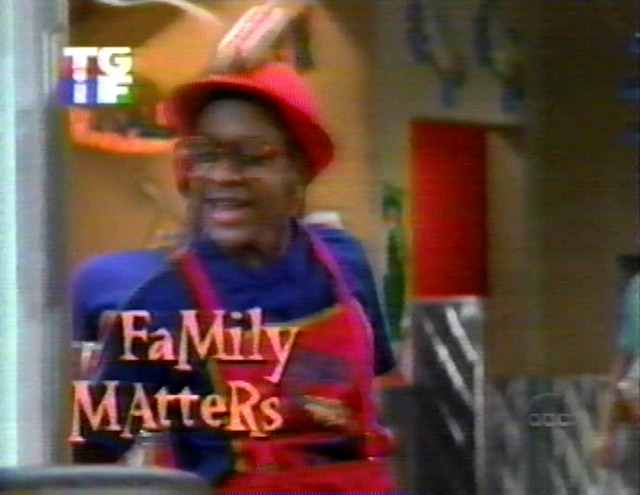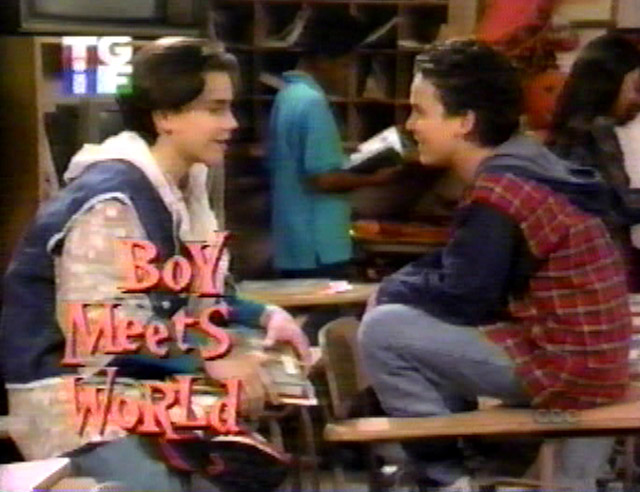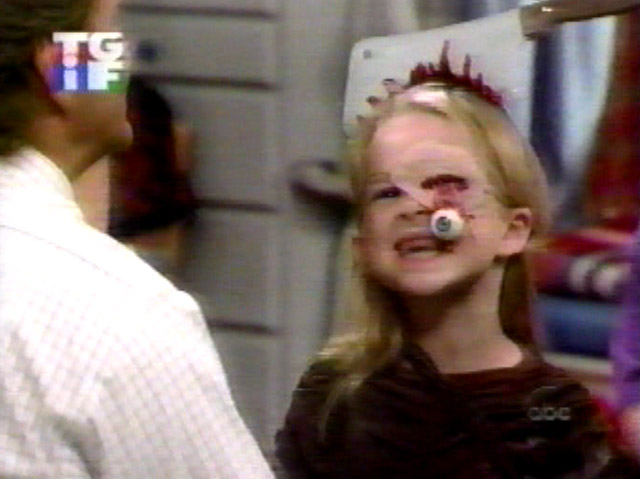 I'm sure I've seen most or all of these episodes, but that was ages ago, and I can't place them from two second clips. No clue if they were all truly Halloween-themed, or if ABC just plucked quick clips that looked the part. In the worst case, it was at least a mix, as I can't imagine Morgan Matthews losing an eye on a normal episode of Boy Meets World.
Though I'd love to be proven wrong about that.
EDIT: Someone suggested that Olsen #2 might be a pink MUMMY. If so, I'm okay with that. But I'll need firm proof before I can take Olsen #1's victory away.