Creepy Commercials Countdown: Frankenstein Insurance!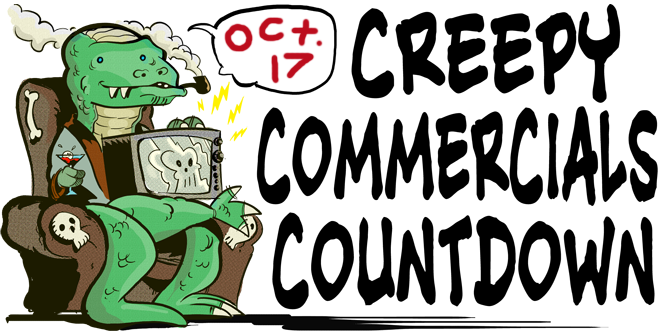 The Creepy Commercials Countdown!
October 17th, 2012: "Frankenstein Insurance!" (1988)
Here's another ad that did so much with so little – though this one takes it to the extreme. I could recreate the entire thing for twenty bucks.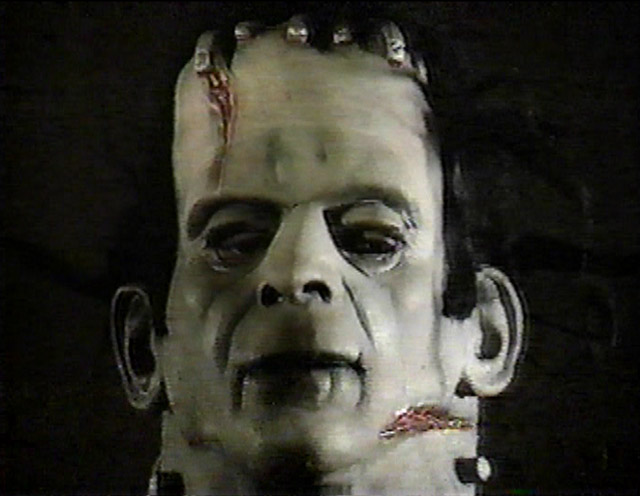 The first fifteen seconds is entirely composed of Frankenstein's Monster yapping about car insurance. The depressing thing is knowing that I'll never get to type that again. I feel like I wasted my one shot. I should've filled my office with champagne and balloons, first. Invited some people over.
As "Frank" babbles on about scary suspended licenses, there's no mistaking him for anything other than a guy in a cheap mask. The mask is costume quality, but certainly nothing beyond that. Turns out, that was all part of the gag!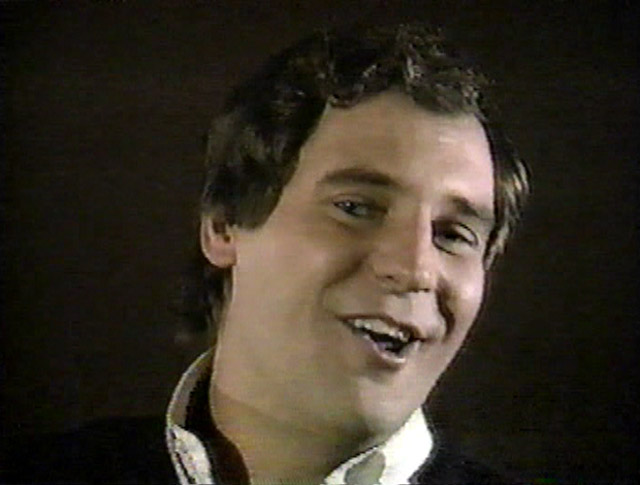 See? It was just a regular insurance salesman in a crazy mask. What a kidder.
Actually, I'm not sure. Was that a regular insurance salesman, or some known actor? He seems familiar, but he has one of those faces that looks like every other face I've ever seen. I see Dave Coulier, I see the animated version of Ray Stantz, and if I don't stop there, the list of names would go on for thirty more paragraphs.
Put the mask back on, Insurance Guy. You make my brain go too fast without it.
It'd be incredibly easy to make fun of this commercial, but doing so would just make me feel dirty and cheap. In my heart, I know that it was effective, charming, spooky and GOOD.
So what if you couldn't buy two pizzas with the production budget? So what if Frankenstein's rubber lips began jiggling before we started hearing his pitch, thereby exposing an audio remix that killed any lingering hope that Insurance Guy was really saying that stuff live from under the mask?
Petty nitpicks! This was a GOOD commercial!
I shall dig up a photo of a novelty trophy in its honor.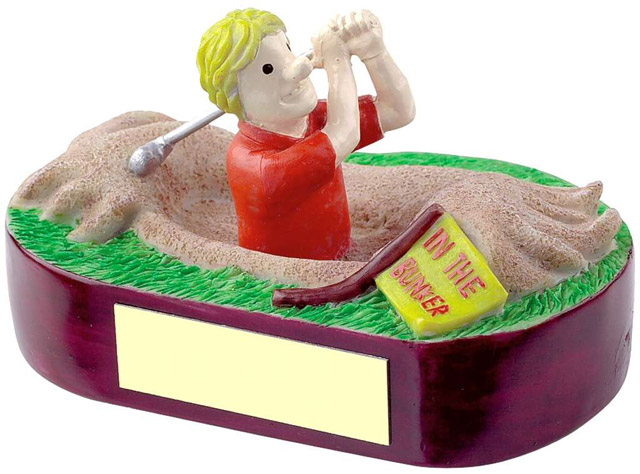 There. I have found one.