Creepy Commercials Countdown: Country Fair Flea Market!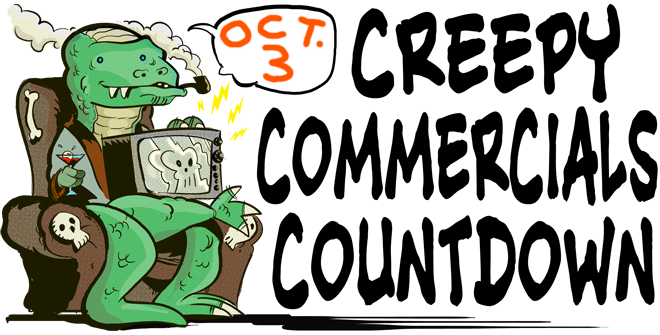 The Creepy Commercials Countdown!
October 3rd, 2012: "Country Fair Flea Market!" (1989)
Local TV ads may be easy to make fun of, but few would ever call them "charmless." Beneath the rookie performances and the bad graphics, there's so much soul and sincerity in those commercials.
Like, there's a spot I keep seeing lately, for a nearby Russian-run banquet hall. Even if it's just thirty seconds of a gruff old man telling me what he can do to chicken, the ad always makes me so weirdly proud of that place. I dunno.
And as for the commercial embedded above? SO easy to make fun of, but SO filled with charm. Here, a too-theatrical vampire invites us to some flea market's "Halloween sale," where we can bask in the glory of reduced price handbags as we munch on free donuts.
I. Love. This. Commercial.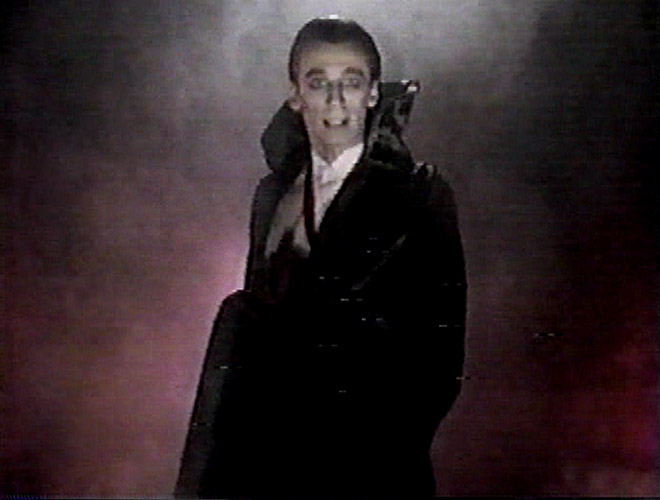 It's the least threatening vampire ever, surrounded by Jem and the Holograms fog. Most shocking is that they went through all the trouble of creating this smoky, evil environment, only to put the actor in what's clearly an everyday, store-bought Dracula costume. Just imagine the set designer's rage when he saw that costume for the first time.
The vampire only gets a moment to be creepy before the ad cuts to a standard graphics page. When it does, we switch to a friendlier voice-over dude for the specifics. I don't know why the vampire couldn't continue speaking, there. It would've made the commercial feel so much more cohesive. Plus, I'd like to hear Dracula talk about free donuts at least once in my life.
Listen closely to the voice-over, and you'll notice his special promise.
Frankenstein would make an appearance at this flea market's Halloween sale. Frankenstein! At a flea market! This merges two of the best things ever – monsters and flea markets – into a single entity so incredible, I'm tempted to drink Chris Elliot's Time Juice and zap back to 1989, just so I can watch six-year-olds drop their complimentary crullers at the sight of a 5'7" Frankenstein's Monster.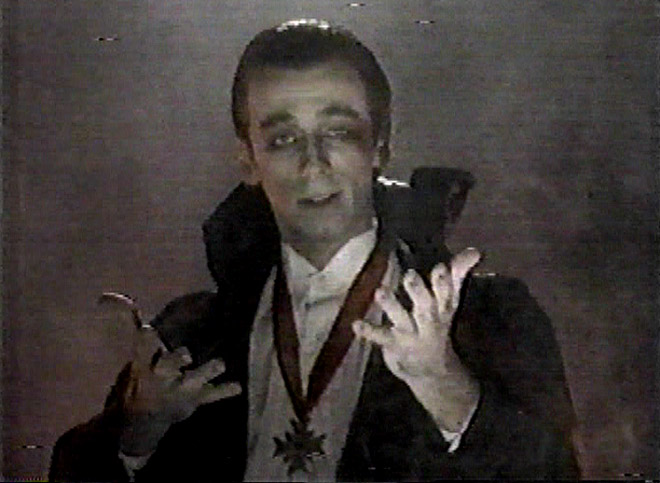 My favorite bit happens at the very end, when they slide back to Glad Dracula for one last hard sell.
"COME! To a Halloween sale going on now."
That could not have been scripted. No way, no how. They just threw Dracula to the werewolves, here. "Say something about the flea market. Just make something up."
Five weeks prior, Dracula told HR Mary that improv was his specialty. It's how he got the job. Maybe HR Mary should've asked for his reel before accepting this as gospel.