Creepy Commercials Countdown: Miller Lite Halloween Party!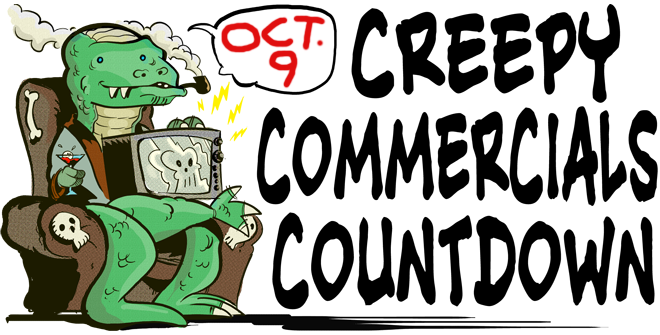 The Creepy Commercials Countdown!
October 9th, 2012: "Miller Lite Halloween Party!" (1990)
This won't be the last time you hear about beer during the Creepy Commercials Countdown. It's directly responsible for some of the best Halloween ads of all time.
Beer companies still embrace Halloween, but they don't do it like they used to. Growing up, I'd see those spooky ads and hate that I was too young to be a part of it all.
It had nothing to do with wanting to drink beer. Like most kids, I had my infrequent sips, and like most kids, I likened beer's flavor to that of dirty sock water. But I still wanted in, because those commercials made "beer parties" seem like the best Halloween celebrations ever.
Everyone in hundred dollar costumes. Smiling. Hot. Doing conga lines in haunted houses. Foooook yeah.
This Miller Lite ad is a great example. It just has the power to make everything seem so happy. Like, I watch this commercial, and I actually want to be around people, having a good time. That's very unusual for me. Except for when I'm drunk. And I would most certainly be drunk at a Miller Lite Halloween party.  Oh man, everything came together so well, there.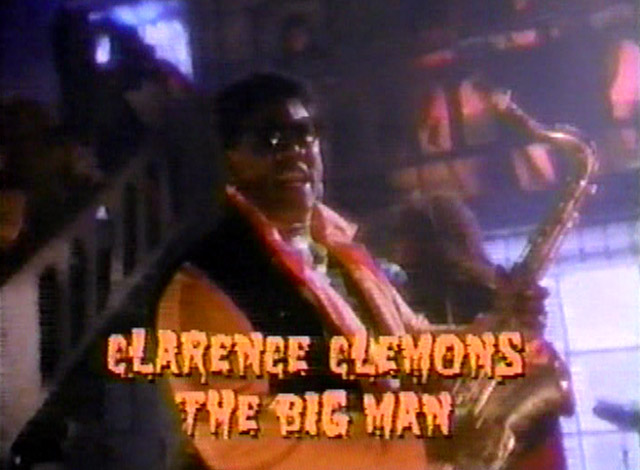 I've watched the video fifty times now, and I still can't relay the contest specifics from memory. With so many crazy sights and sounds, it's easy to lose focus and become a drooling vegetable. A carrot who enjoys what it's viewing but cannot comprehend a word of it.
Let me give this a shot.
Okay, so Miller Lite and Universal Studios teamed to present some big contest. The prize winners got to attend Miller Lite's "Halloween Haunt" party, staged from – you guessed it – Universal Studios Hollywood. I think the winners were determined via specially marked cans? I don't know, I can't pay attention to the details when there are so many iridescent ghosts and floating people and bats and lightning and THE LATE CLARENCE CLEMONS IN SUNGLASSES.
Clarence Clemons! He was in the E Street Band! And Bill & Ted's Excellent Adventure! Clarence Clemons played "Barry" on three different episodes of Nash Bridges!
I remember this promotion, and at the time, it wasn't like I was hip to all the reasons to love Clarence Clemons. Even so, seeing him rock this Halloween party with so much pizzazz made me want to morph into a 21-year-old and drink the stupid Miller Lite, just for the chance hang out with him. This guy could throw a Halloween party!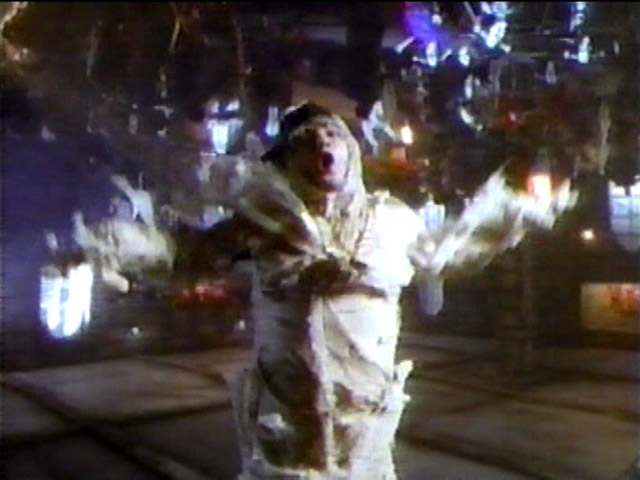 And he had a hip hop mummy sidekick, too! I wish I did. I'd call him Phatroah. It reads better than it sounds, which makes sense because I speak to no one.
Actually, wait. Hold up.
I just watched the ad again. The 51st time.
Did I get it wrong? Were people winning admission to a special party, or was it just entry to the regular Universal Studios theme park? I told you, it's hard to keep track with so many ghastly wonders floating around. After all, it took thirty-seven viewings just for me to notice the twin zombie Elvises. Then I spent the 38th wondering if "Elvii" would've been the more appropriate plural form. I'm still not sure.
My mental balance is delicate, and I've spent more than 20 years believing that beer drinkers had a shot at attending some super exclusive late night party hosted by Clarence Clemons. Messing with that belief in any way is very much playing with fire. It may be the thing that finally sends me off the deep end. You wouldn't want to see the version of Dino Drac run by me-off-the-deep-end. Every article would be about what the backs of different cars look like.
Here's one that reminds me of a sensual female robot: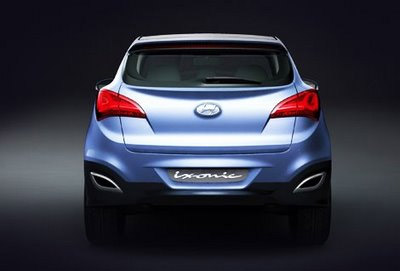 Course, I know some jerk will e-mail to explain the contest specifics, noting how easy it was to follow the commercial's flow. Buddy, it's always easy to focus when you're gonna get the chance to be critical by doing so. Show me your blog, I'll show you a thousand typos. Back on mine, "mummy" will remain misspelled even after sixteen edits.
In closing: I've always adored Clarence's name. Clarence Clemons. "Clarence," because it's only a few letters off from being Rudolph's girlfriend. "Clemons," because it rhymes with "lemons." Every time Clarence comes up, I think of fake deer and citrus fruit.
I just needed someone to know that. Guess you're elect. Sucker.