Creepy Commercials Countdown: The Phantom of Highland!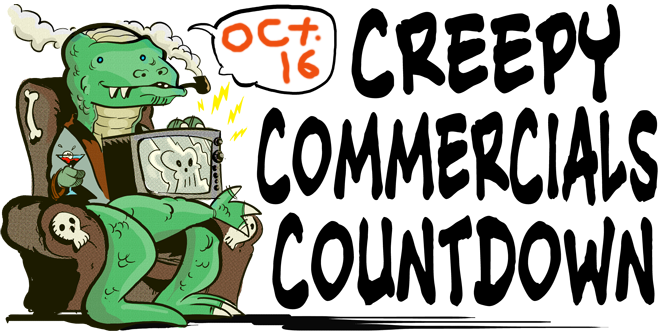 The Creepy Commercials Countdown!
October 16th, 2012: "The Phantom of Highland!" (1989)
…and the commercials just keep getting weirder. In today's, the Phantom of the Opera invites us to a "moonlight madness sale" at Highland Superstores.
The Phantom of the Opera…promoting sale prices on microwave ovens. Oh, how the mighty have fallen. There's off-Broadway, and then there's off-Broadway.
Highland was obviously working from a shoestring budget, so they were smart to keep the ad dark and foggy. Even still, they could barely hide the fact that this was shot in a school auditorium.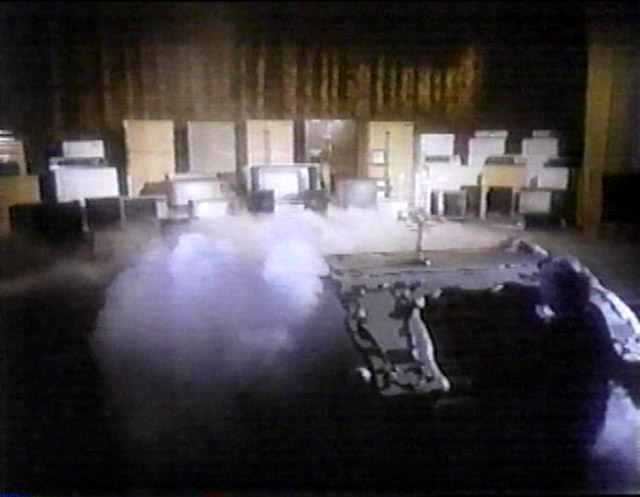 The commercial is low-rent, but they did a decent job. It's creepy, it's memorable, and it marks the only time I've seen a monster use supernatural means to summon kitchen appliances.
The Phantom is okay, but his piano is just amazing. It looks like they cut the back half off of a car and lined it with cake icing. It's something so many of us have only dreamed of doing.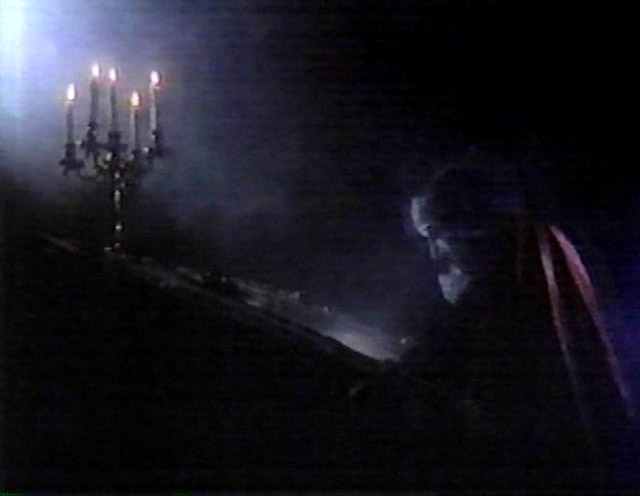 Though the ad doesn't specify, we must conclude that this "moonlight madness sale" occurred very near Halloween. If not, then using the Phantom of the Opera to hawk TV sets was even stranger.
I was ten-years-old when this commercial aired. Back then, I'm sure I would've thought that Highland Superstores had been totally redressed to match the motif of this commercial, with fog machines, chamber music and blinking lights working to make each and every aisle so much more interesting.
God knows, appliance stores needed to be more interesting. Growing up, they were among my least favorite places to be dragged along to. There was nothing in them for me to look at, and my parents seemed to stretch each visit out to a five hour minimum. The Phantom was scary, but I'd have taken him over watching my Dad compare the nuances of fourteen refrigerators.
Damn it, Dad. Just pick one.