Creepy Commercials Countdown: Transformers Monsterbots!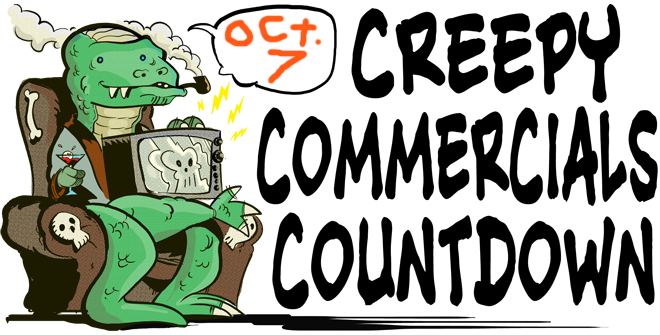 The Creepy Commercials Countdown!
October 7th, 2012: "Transformers Monsterbots!" (1987)
Yeah, I know. An old Transformers toy commercial doesn't seem like a likely inclusion for a marathon of Halloween ads. Stay with me, here. Once you watch it, you'll agree that it fits.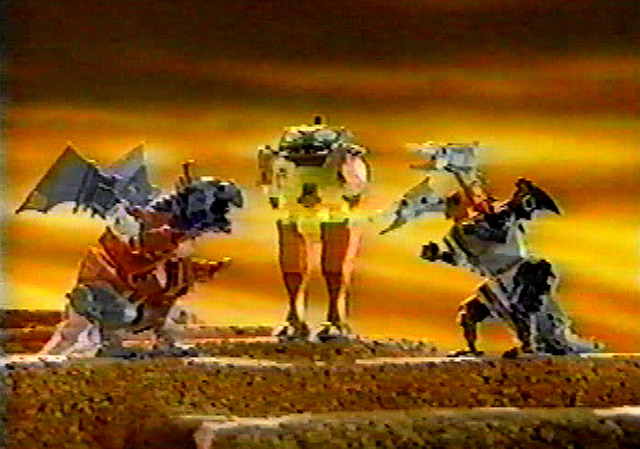 The Monsterbots arrived in 1987, and despite their fearsome appearances, were actually Autobots, fighting for the forces of good! Meet the cast, from left to right:
Grotusque transformed from a normal robot into a winged saber-tooth tiger. At least, that was the official description. To me, Grotusque always seemed more like a mutant gargoyle. He's probably my least favorite of the trio, but I do love his name!
Repugnus was easily the best of the set. While looking almost too friendly in his robot mode, his beastly form was that of an unforgettable "monster bug." As a deranged insect, Repugnus looked like a cross between "Violator" from Spawn and "Scizor" from Pokemon. If you're unfamiliar with those characters, all I can tell you is that it's a great mix, worthy of trophies.
Doublecross, a two-headed dragon, rounded out the trio. Even if I liked Repugnus more, I will assume that Repugnus got the popular vote, as things with two heads so often did.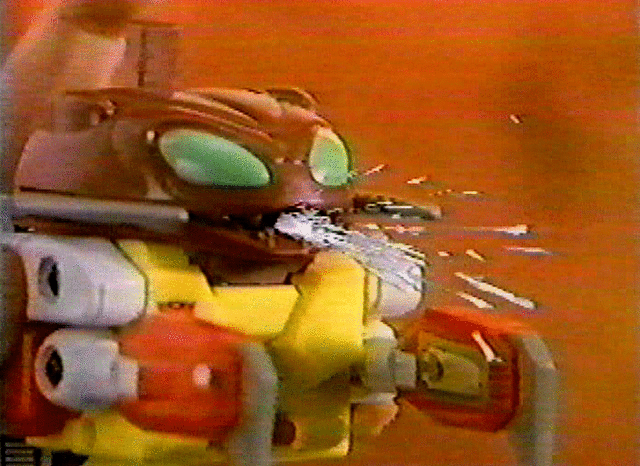 Increasing their notoriety, each Monsterbot was capable of emitting sparks with the push of a button. The idea was that they were able to breathe fire, and in fact, they were sold as "Firebots" in Japan.
I had so many toys with that same feature, and I'm only now realizing how rare it's become. I'm not sure if that's evidence of changing tastes, or evidence that spark-shooting toys were somehow unsafe. Gotta assume the latter, since what kid would ever balk at an action figure that made its own mock fire?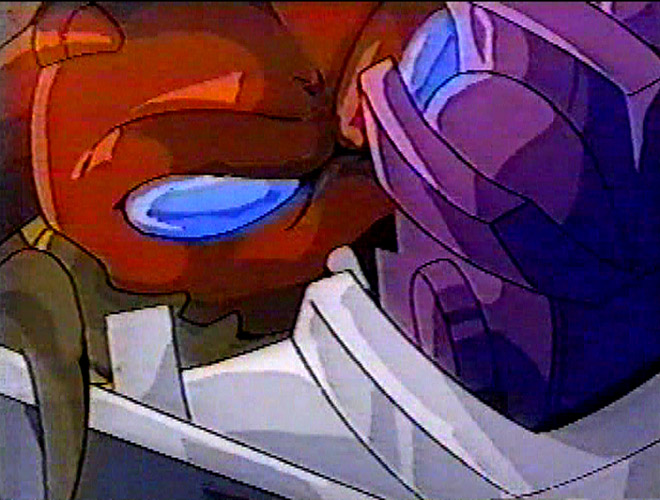 On the cartoon series, the Monsterbots were rare sights indeed. Though Transformers comics went a little longer in establishing who they were and what they were about, I prefer to take the story told in the toy commercial as official canon.
In the commercial's "mini cartoon," Kup warns Rodimus Prime that "there's been a new accident – the new Autobots are MONSTERBOTS!" Sure enough, there are the Monsterbots, crashing through Autobot HQ windows and generally going insane. (I guess new Autobots were just born in a lab, via random chemical explorations?)
Skipping several chapters (you kinda have to do that when the TRT is thirty seconds), we then see the creatures on the battlefield. They're fighting Decepticons, and I'm pretty sure Repugnus is outright eating Galvatron. Frickin' awesome.
Here's to you, Monsterbots. You were the closest thing to a horror movie in the Transformers universe, and one of you ate Galvatron. For those reasons and more, you're invited to my Halloween party. I can't wait to see you Limbo.