Dino Drac Xmas Posters For Sale!
This is a quick-and-dirty page for those who want to order Dino Drac's Countdown to Christmas poster on its own.
The price is $13.00 shipped. Get details on the poster over here, but here are some photos: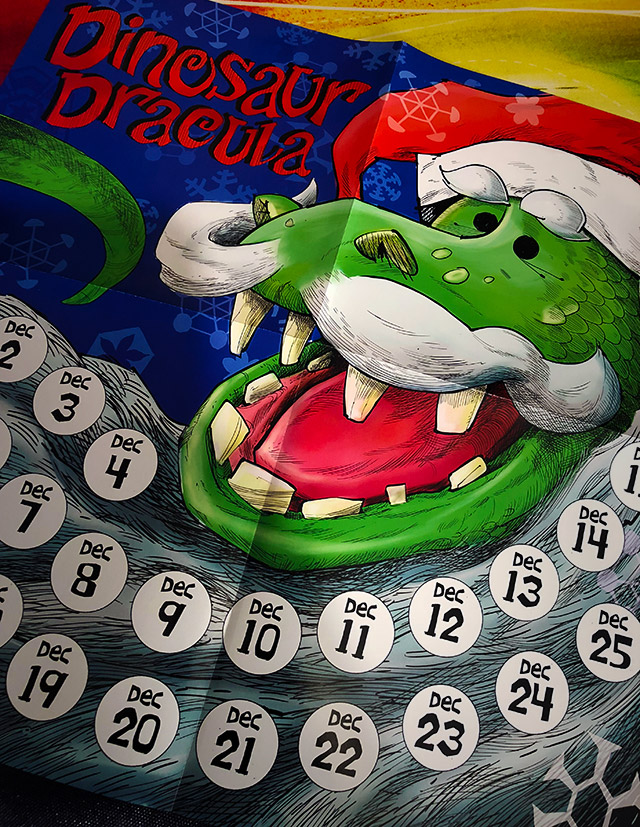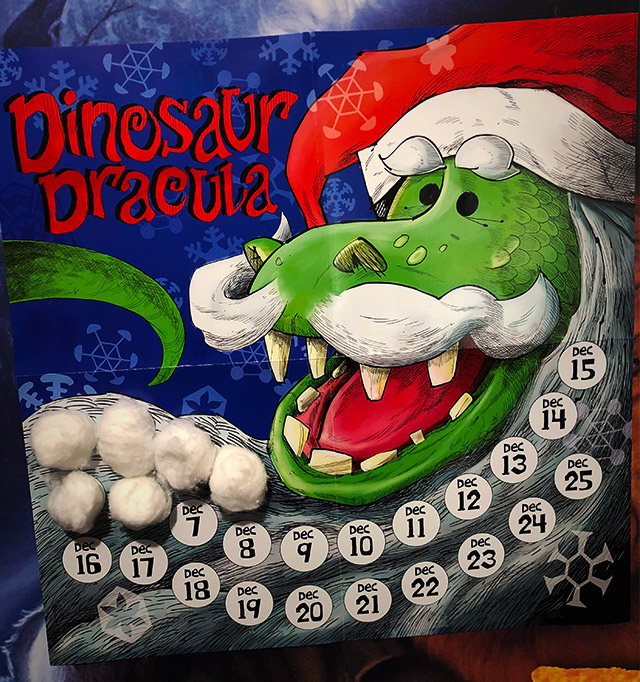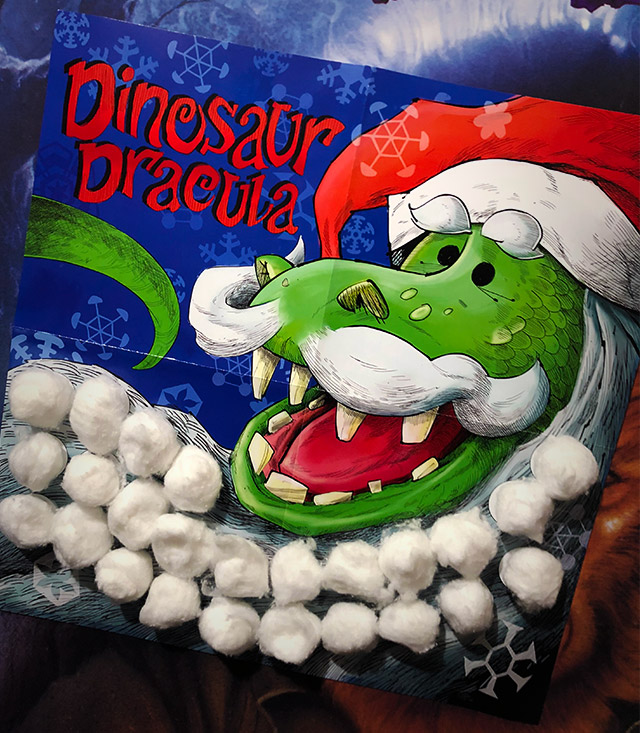 Cotton balls not included, sorry! Posters measure a little over 13×13″ when you unfold them. Will be shipped safely in a flat mailer.
United States only, please!
Click the button below to order. Posters will ship by 11/19. Thanks!