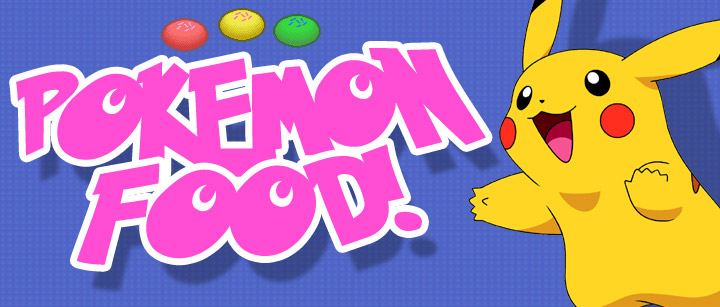 Pokemon Food Extravaganza!

Here's a four-part Pokemon history lesson, using EXPIRED FOOD as our guide! Pick your poison, and learn more about the things Pokemon fans ate over a dozen years ago!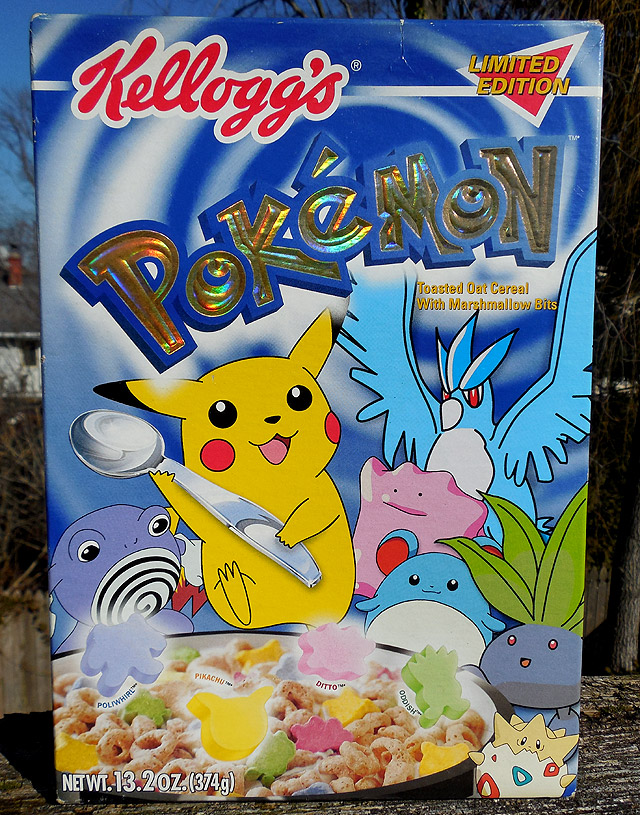 #2: Pokemon Cereal!
I just realized that three of the four foods covered in this feature were made by Kellogg's in 2000. I should've caught that earlier.
For all intents, Pokemon Cereal was Cheerios with marshmallows. As is usually the case with limited edition cereals based on popular properties, nobody went after this for the flavor.
The box is gorgeous, for reasons obvious and not so obvious. The shiny "Pokemon" logo made photographing it a bitch, but in person, the box just looks so… expensive? Yes, expensive. I don't know. I wrote this feature out of order, and Pokemon Cereal is my last stop. I'm completely out of adjectives.
The cereal only had four different Pokemon marshmallows, but the front of the box starred seven characters. I am unbelievably thankful that one of the three extras was Articuno. (A giant legendary bird that shot icy death rays. I always feel so alone in my Articuno love. I'll never understand that.)
Finally, get a load of Pikachu. Pikachu's made a career out of being adorable, but I don't think he's ever done anything cuter than hold a spoon. He looks so proud of himself, as he should, because if we're going by canonical Pikachu measurements, that spoon is more than a foot tall and probably very heavy.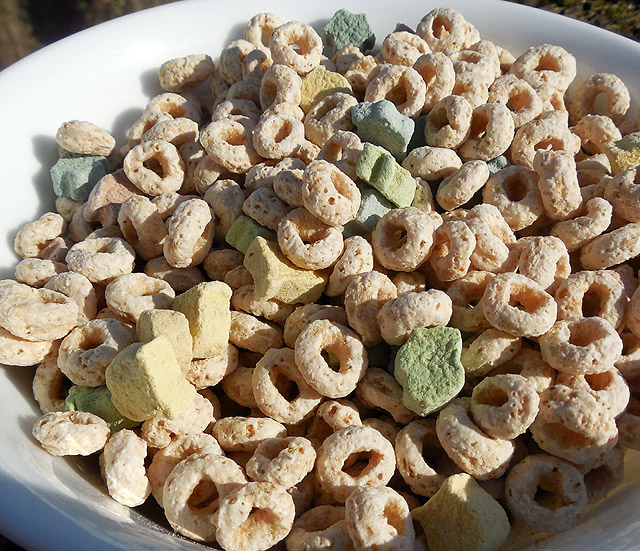 Over the course of thirteen years, the cereal lost its luster. The toasted oat rings look extra stale, and the formerly vibrant marshmallows have dried into dull, shriveled bits of pain. In other words: Sorry, no taste test.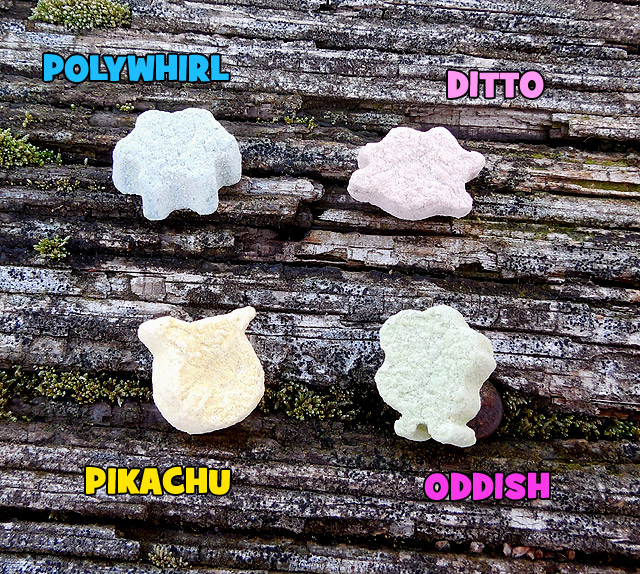 SHIT, I MISSPELLED "POLIWHIRL" UP THERE. FORGIVE ME.
I'm in love with the Pokemon marshmallow choices. Ditto is an especially appreciated addition. If you don't know much about Pokemon, Ditto is a glob of pink slime that can temporarily transform into other Pokemon. For all we know, half of the cereal's Poliwhirl marshmallows were actually Ditto in disguise.
And wow, Oddish? Yes! A plant-based Pokemon who was too easily misconstrued as one of the first generation's least interesting, I have such a soft spot for Oddish. If I could pick a few Pokemon to pull into the real world to keep as pets, I think Oddish would crack the top 10. He just seems so easy to handle, not to mention affable. I picture us on the couch, laughing at bad sitcoms.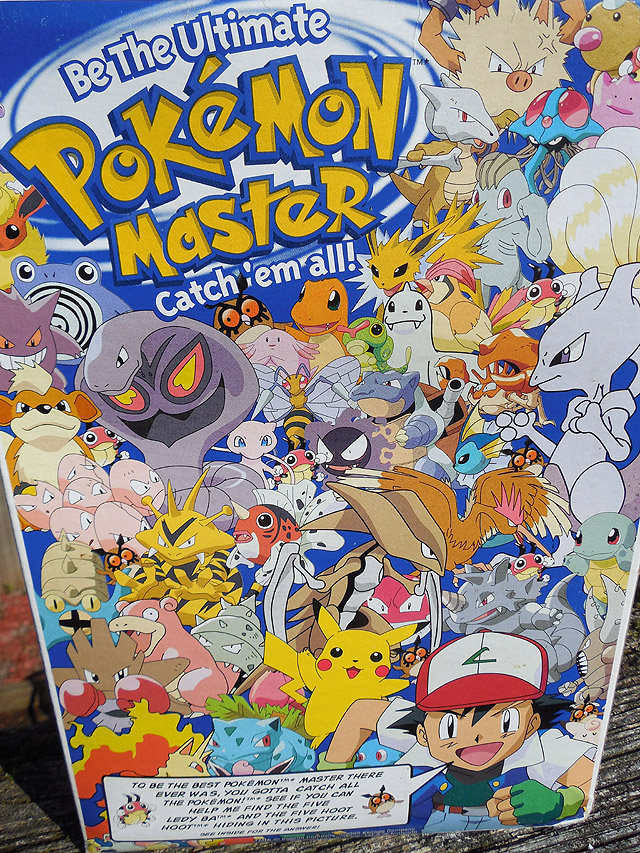 The back of the box issues a challenge. Can you locate the five Hoothoot? It isn't hard. Just scan through and stop whenever you see the red eyes of Satan.
Kellogg's didn't tell kids to use the box-backs as mini-posters, but if you didn't do that, you goofed. Look at that spread! It doesn't include every Pokemon, but there are enough of them to keep me from ever attempting a count. Me and math mix like Flareon and Tentacool.
(Shaddup. Oddish would've laughed.)