The Toys "R" Us "R" Treat Box, from 1992!

I'm praying I can do this one justice. Wailing to the skies above. It's just an old box of samples, but it absolutely deserves justice.
Throughout the '80s and '90s, Toys "R" Us infrequently gave away "R" Treat Boxes — little cardboard boxes, stuffed with coupons and samples that appealed to the kid set.  If you've never heard of them, the concept may sound boring and barely worth mentioning. Trust me, it was so much cooler than the barebones description indicates. Soooo much cooler.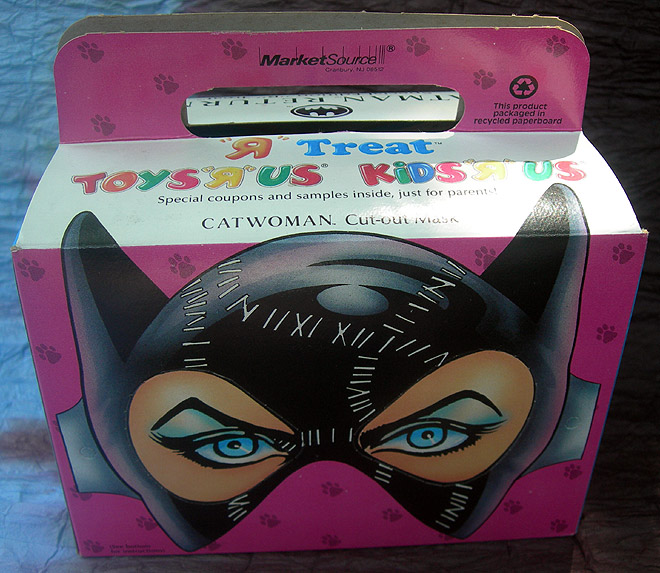 I've procured one such "R" Treat Box, from 1992. Batman Returns was the current in-thing, so it's no surprise to see the box fitted with a cutout Catwoman mask.  Yes, this is the one time when a box fitted with a Catwoman mask is no surprise. Boy, I can turn a phrase.
As far as freebies go, the box alone was worth the trip. Course, it was the box's contents that made this such an unstoppable force of no-cost glory.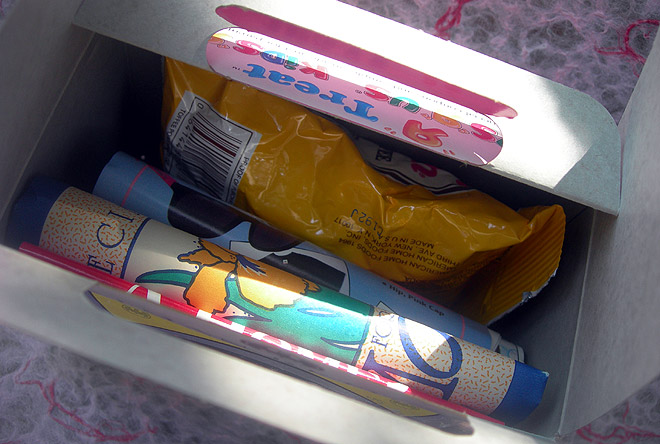 Behold! SAMPLES! And not just shitty samples for stuff like hand lotion. We're talking candy, junk food and Band-Aids with goofy characters on them. For a kid looking to transform a trip to Toys "R" Us into a two-page diary entry, this was the motherload.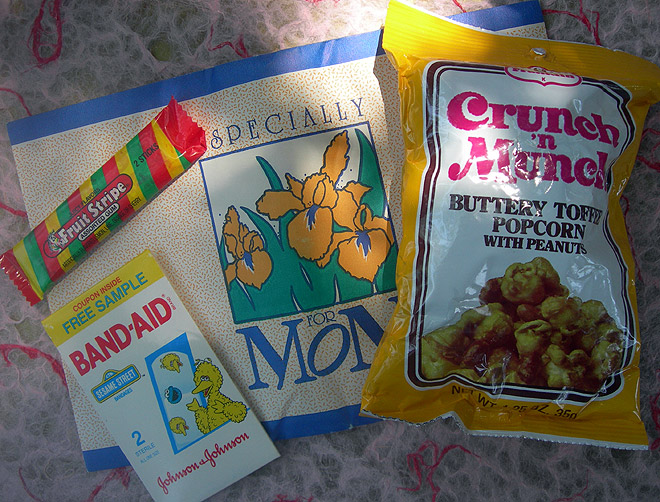 There's the spread. Whenever TRU rolled out the "R" Treat promotion, the contents varied, but it was always something like this. Something to eat, something to read, something to stick on an open wound.
The boxes themselves always had new and exciting themes, too. This one's for Batman Returns, but I distinctly recall another for Jurassic Park. Pretty sure there were generic versions as well, for those rare times when Geoffrey couldn't find the right movie to base his box designs on. But don't think he didn't try.
Imagine it. You're a kid, and you're skipping out of TRU with one of these boxes. Think about how important you'd feel, having been catered to so exclusively. I remember treating these things better than I did my normal toys and video games. I didn't want to even crease the box, let alone eat the contents, and you know I'm serious because I italicized. These stupid things made me feel so good, somehow.
Let's review the contents: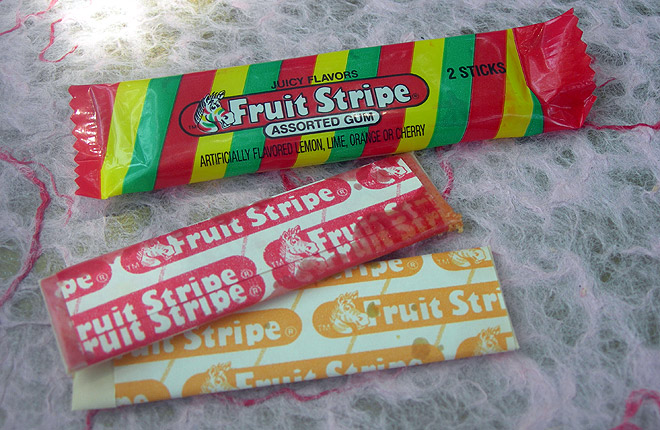 First, a sample-sized pack of Fruit Stripe gum, limited to two pieces. Thank God one is red. You'd hate to see me riot.
I would've pegged Fruit Stripe as one of those foods with no plausible expiration date, but the goopy corners suggest that I should not try to eat them.
But hey, that fits. When I used to get these as a kid, that was the always the challenge. DON'T EAT THE SAMPLES. DON'T TEAR APART THE BOX. I wanted to keep the whole presentation as pristine as possible, for as long as I could.
Yeah, eventually I'd crumble and eat everything. I'm only human.  But at least I had those twelve hours of glory, with my "R" Treat Box displaying proudly on a bedroom shelf, just as prominently as that trophy I got for bowling in the third grade.
Not for bowling well, mind you. Just for bowling. It still made me feel like Mike Aulby after three straight turkeys at the Wichita Open. I think he's the guy who invented necklaces.
Next, Band-Aid wanted me to try a pair of Sesame Street bandages, adorned with the disembodied heads of Big Bird and Cookie Monster.
And, uh, I guess there isn't much to say about Sesame Street Band-Aids beyond that. I realize I'm being stubborn with this article. I love the "R" Treat Boxes too much to dump into the normal blog. I need this to be a big brazen FEATURE. Still, at the end of the day, it's just a box of expired coupons and old candy.
Gonna need to pad this one out, somehow. Let's go with a fragment of my new favorite painting, Saturn Devouring His Son: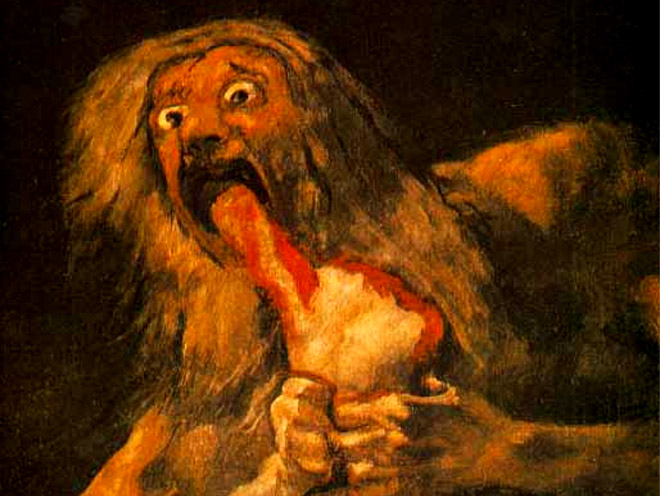 You can learn more about it here. If you do, keep the info to yourself. I don't want to know the meaning. I just want to see a giant man looking regretful as he eats a smaller man. To me, that is all this needs to be.
Oh yeah, there was also Crunch 'n Munch.
A mini-bag of Crunch 'n Munch, the bitter snack that never got its due credit for being so much better than Cracker Jack.
It's the best "food thing" in the box, but that was an easy victory when its only opponent was a two-stick pack of Fruit Stripe. Remembering my Mike Aulby deal, I'm sure the Crunch 'n Munch still celebrated like it was foie gras.
Minor thing: 1992 was twenty years ago. Crunch 'n Munch is not immortal. It hasn't exactly gone rotten, but it has merged into the exact kind of cohesive mass that works perfectly in a Monster Art project.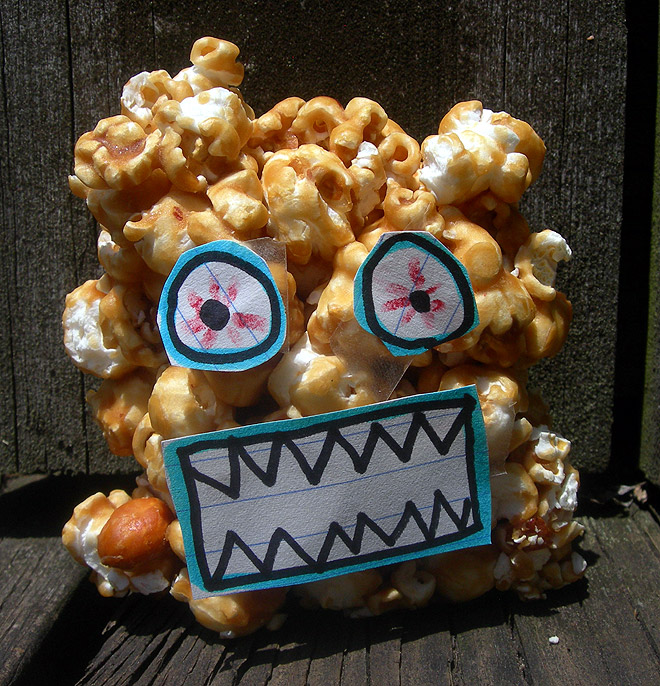 I like how the nuts double as facial tumors. Francisco Goya's got shit on me.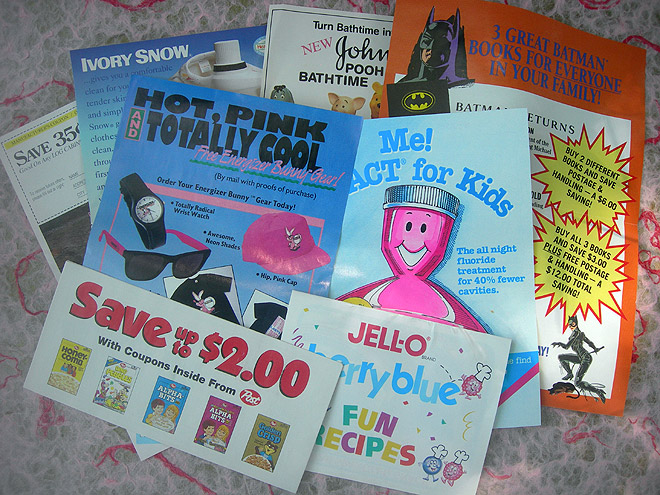 It's an arguable point, but I'm inclined to call the envelope stuffed with coupons and mail order forms the Best Part of the Whole Box. The envelope was marked "Especially for Mom," but that's only because merchants didn't trust ten-year-olds to take mouthwash coupons seriously.
Give me a little credit, Act Fluoride Treatment. If you put anthropomorphic pink bottles on your ad, I *will* pay attention.
Yeah, forget the "Mom" part. These coupons were mine. They were meant for me, and that was just tremendous. I'd thumb through offers for Batman books and Energizer Bunny memorabilia, and I'd feel so damn good about myself. I'm trying to figure out why, but given the aside about Saturn Devouring His Son, I think we can all agree that my brain hasn't brought its A-game tonight.
"I just did?"
The best thing in the envelope: A recipe book telling me how to make weird things with Berry Blue Jell-O. That's where this post came from. Now you know.
The second best thing in the envelope: Cereal coupons. But only because the remaining competition wasn't fierce at all.
So, now that I've put eyes on a wad of Crunch 'n Munch and pretty much tore everything else apart, let's get back to the box.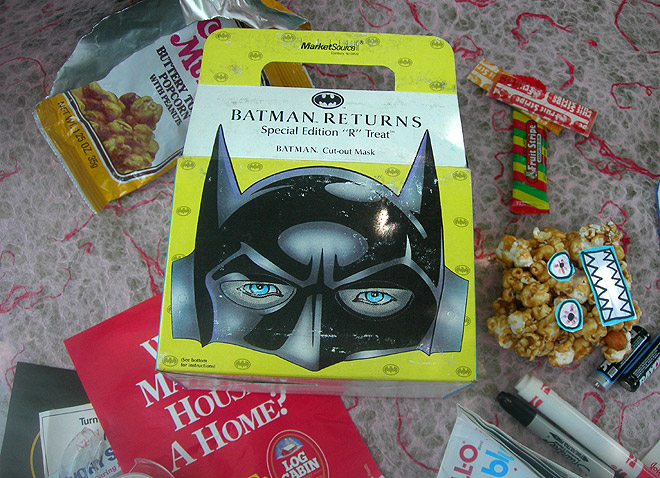 The boxes were a big deal. Gorgeously designed, with cute cardboard handles! If Toys "R" Us had shoved those samples into plain old baggies, I seriously doubt I'd feel so obligated to write about this two decades later.
Half of the fun was prancing around with those silly boxes, pretending they were important briefcases. This despite them not being made of leather or at all briefcase-shaped. The truth is, they're far more akin to lunchboxes, but "lunchbox" doesn't sound kingly enough for something this awesome.  Kinda hoping you skipped this paragraph.
More to the point, the boxes were events unto themselves. In this case, you had Catwoman on one side, and Batman on the other. Both were actually cutout masks. Not masks that would fit my superhuge adult head, and not masks that would've even fit the 1992 version of my head.
But they are masks that fit pretty well on Harley the Crite.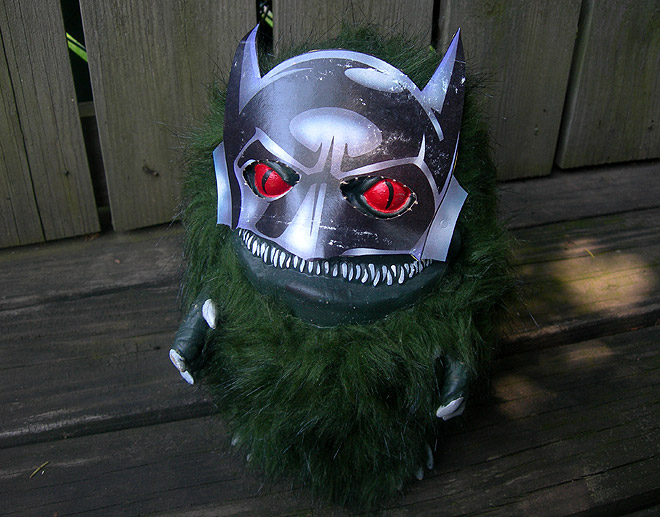 Harley looks okay as Batman. Not stellar, but okay.
Turns out, Harley was saving "stellar" for his run as Catwoman: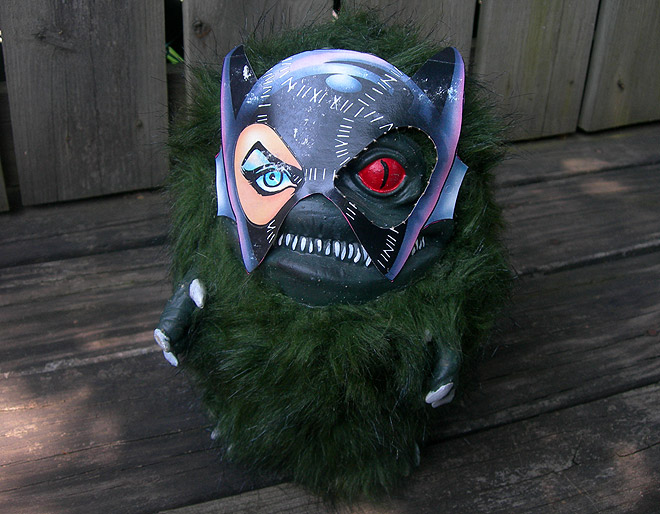 Harley, every time you're a part of my day, it's a great day.
Usually, I'll finish these weirdo reviews and feel like I truly captured why the subject means/meant so much to me. This time, I'm not so sure. I worry that you'll get from Point A to Z and think, "Okay, bunch of samples in a moderately cool box. Yup."
And you'd be right, but it wasn't just that. I wish I could explain why it wasn't, but, uh…
"It just wasn't?"
Shut up. I took a picture of Harley dressed as Catwoman. You got your money's worth. Shut up.
Besides: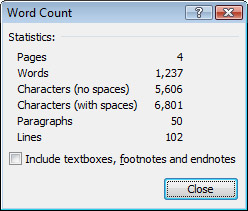 One thousand two hundred and thirty-seven words. That's feature length. I'm all good.