Series creator's response to my article about "Adam Goldberg's Bedroom."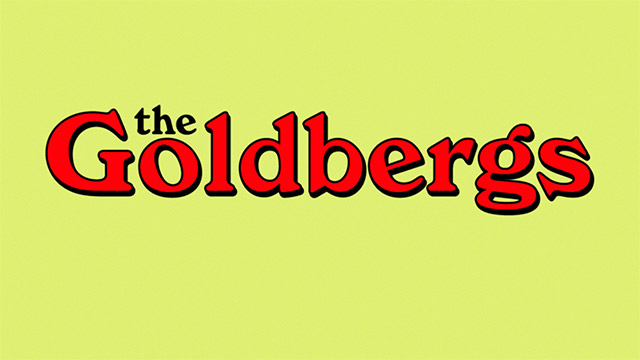 This was a nice surprise! Adam Goldberg, creator of The Goldbergs, got in touch with me to provide insights about the toys that turned up in Adam's bedroom. (The young Adam from the show is, of course, based on the real life Adam's exploits as a child.) Since this is a long response with lots of great details, I'm giving it its own page. Thanks so much, Adam!
Adam Goldberg here, creator of the anachronistic show about my loud family in 1980something. I cannot tell you how beyond touched and thrilled I am that you took the time to break down all of the toys in TV Adam's room.  You have no idea how much this means because the people I work with think I'm NUTS for being insanely obsessive about these details. You have no idea what kind of target I put on myself explaining to a room full of comedy writers who love to bust balls what energon is.
I always used to wonder why toys are so rarely seen on shows.  I've discovered why first hand.  Every single item on this show has to be legally cleared through an army of lawyers. Clearance to not just to show the toy on the episode itself — but they have to be cleared for something called ad/promo which means they have to sign off on us using their product in our promos and commercials.  Companies like Lucasfilm and Hasbro always have concerns that shows will be using their good name to sell our product so they always say no.  I wrote emails and sent bottles of wine and made call after call — begging to have all this stuff on my show because without it… there is no show.  It's a series about my childhood and how can I do that without Lion-O or Omnibot?   Not sure many other show runners would go through that colossal time suck, but it was so important to me that I gave it 100% and ultimately got okays across the board.
The first question I got on twitter is did I own all these toys.
YES — in a sense.  My best friend Chad Kremp who lived across the street (seen in the episode The Kremps) owned Flagg and almost every Joe.  And my house was his house and vice versa (we all had a friend like this growing up) so I constantly had his toys.  Did I OWN Flagg?  No.  Did I play with it like it was mine?  Yes.  So I bought no GI Joes cause Chad had that covered.  My jam was Transformers, Go-Bots, Thundercats, He-Man, M.A.S.K., Star Wars and my favorite — Godaikins (especially Go Lion i.e. Voltron).
The next question I got was how the hell does one child have these many awesome toys?
The answer is simple.  I am that kid on the show and TV/movies/toys were my obsession.  I had older siblings so I inherited a lot of cool stuff like the Shoguns and New Hope/Empire figures.  But I devised a master plan wen I was about 10 that allowed me to secretly score tons of stuff.  Every day the real Murray would give me $3.50 for lunch at school.  I would only spent 50 cents on junk food and pocket the rest.  Every Friday after school on the walk back to my house I would make a secret detour to Elliot's Toy Store in Jenkintown and buy something with my $20 (I'd get another $5 for allowance).  I'd usually target Transformers and Thundercats.  But Elliot's Toy Store was extra awesome and they had Godaikins and Machine Robo so I had some rare, amazing stuff that wasn't really available in Toys R Us.  Birthdays would get me the biggies like Metroplex and Omega Supreme etc.  By the time I was 14 my collection was epic.
It all ended when I saved up my lunch money and bought Tetsujin 28.  The real Beverly came in and saw me playing with this metal monstrosity and made me RETURN IT.  And I never bought a toy ever again with my lunch money.  My overbearing smother was horrified for years I had been living on chips and donuts for lunch.
The next question I get is how did you get the toys on the show?
I had to beg for the production to spend the money to buy that awesome aircraft carrier. They thought I was INSANE cause I think it cost us $2500.  Most of the other stuff is mine!  My line producer saw how nervous I was giving the show my prized possessions, so over the last 13 episodes they would buy stuff on ebay and give me my figures back before they got destroyed.
As for the list you did, some more fun facts:
#1. The show uses my own Garbage Pail kids.  I have every one from childhood in a binder and feature them in another episode.
2. All of the posters on the show were posters I had in my room as a kid.  Except for Time Bandits and Revenge of the Jedi.  I always wanted those and could never find then.  Sue me.  It's wish fulfillment.
3. Had the Star Wars bedsheets as well as a Black Hole sleep bag!
4. Raydeen is one of my favorites from growing up.  I still collect those giant Shogun warriors — the Voltron and Stormtrooper they released recently are sooooo damn cool.
5. That Jetfire is NOT mine.  The show bought it.  I sold my Jetfire along with my Godaikins to help pay for my wedding.  For real.
6. Would I rather have a dinobot or touch a boob?  It's a tough one.  But the writers mocked me openly when they saw me picking which insecticon I wanted on the show.  I took me like 10 minutes.  One writer called it the "Nerd Sophie's Choice".
7. I wrote the movie Fanboys, so it's no shocker that I had my share of SW figures neatly organized on my shelves which I would often use for stop motion movies that would take me 3 weeks to shoot and me 20 seconds long.
8. I only had a few He-Man figures.  So why did I have TV Adam have Greyskull if it wasn't true?  Cause I want to sneak on set and STEAL it.  This is what happens when people like us get network TV shows.
9. ALF.  One of my defining moments as a comedy writer was when ALF flushed the toilet in the pilot of that show and said "interesting concept".  I remember thinking it was the greatest joke ever written and I wanted to do that for a living.
10. This is the first episode you've seen (a bunch are on hulu and all are on iTunes) but that is me at the end of the show playing with my real figures.  I have hours and hours of footage of me playing with my toys.  They were my friends and still are to this day.  I put a clip at the end of every show to remind people that this is all real stuff.  I am this kid, my mom is an unreasonable smother and my dad yelled at me all day long in his tight whities.  While I never gave the Caldwell girl my toys… she is real!  It's been a surreal experience… but so much fun to revisit my past and make it perfect in a Wonder Years kind of way.
Anyway, thanks again for taking the time to post about the episode.  Sorry I wrote so much.  As you can gather, this is a topic I like talking about and no one around me gets it!!!!!!!
Also — you can post this on your site as an update if you want or whatever.  I LOVE all of the feedback and comments you got.  It's so cool to know there's people like me out there who share the same passion for our childhood.  And I especially love how people found the pilot loud and irritating — but have come to seen there's real love in the Goldberg house and come to enjoy the show.  That perfectly defines my family.  Loud, irritating, but we grow on ya!
Thundercats Hooooooo!
– Adam