In keeping with my recent tradition of posting Funpack info way too late into the month, Dino Drac's March Funpack is FINALLY here! If you want in, you only have a short time to order… and I think you'll want to, because this one is loaded.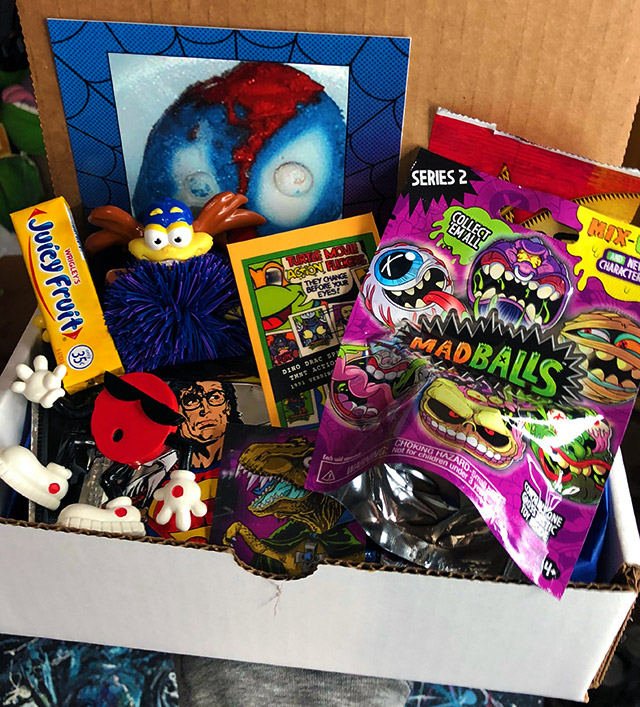 THREE DAYS ONLY! ACT FAST! U.S. ONLY!
You know the score. The Funpacks are available on a subscription basis, and for as long as you remain subscribed, you'll keep getting new boxes of retro nonsense each and every month. It's $25 per month, and that price includes shipping. (You can cancel at any time without penalty, too — so if you just wanna order this one and immediately cancel, that's your call!)
The March 2019 Funpack is stuffed with more than a dozen items, covering all walks of pop culture. I seriously love this box. Scroll to the bottom for ordering info, or keep reading to learn about everything you'll receive in this month's pack! Read More…
Three years ago, we released a Purple Stuff episode all about TV theme songs, with favorites ranging from Amen to Growing Pains. Obviously, we couldn't name all of our favorite themes in a single episode, so we're finally back for Round 2: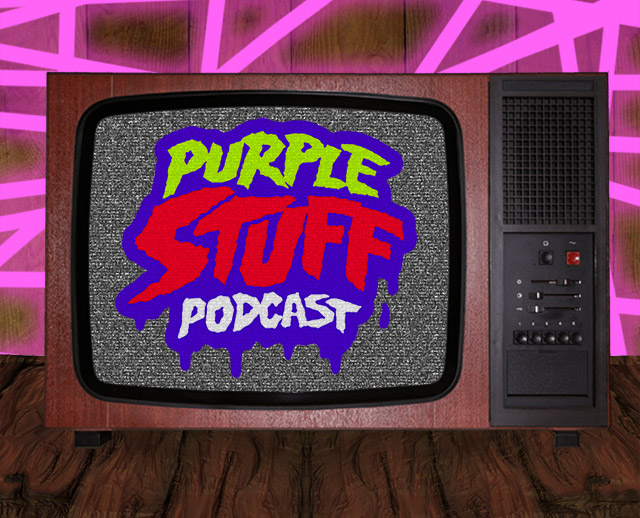 This week, me and Jay from The Sexy Armpit celebrate ten more awesome TV themes from the past and present. It's an eclectic mix of cartoons, dramas and sitcoms — everything from Jem to Cheers.
Music-themed episodes are always some of our favorites to record, and this one was no different. Hope you enjoy!
Click here to listen to this week's show!
…as a reminder, the Purple Stuff Podcast is also on Patreon, where you can gain exclusive access to monthly bonus shows, among other things. We're nearing 350 patrons over there, which is insane, and we can't thank you enough for it. Kinda guarantees that we'll all grow old together. Hopefully we'll still be droning on about Halloween candy well into our 50s.
Here are some spoiler images for this week's episode: Read More…
A little over ten years ago, I started collecting old cereal prizes. It was the right time to do it. Even the most humdrum old prize is good for a few bucks these days, but nobody was really paying attention to 'em back then. I'd win auctions for ten bucks and walk away with piles of the things.
It was another obsession that burned bright for a few months before I moved onto other stupid shiny things. The hundreds of prizes I accumulated have now spent years trapped in plastic bins, hoping/praying that I'd remember them someday.
Well, lucky them — today I did! Below are five of my favorite cereal prizes from the '80s and '90s. May they conjure up memories and make you crave Corn Pops.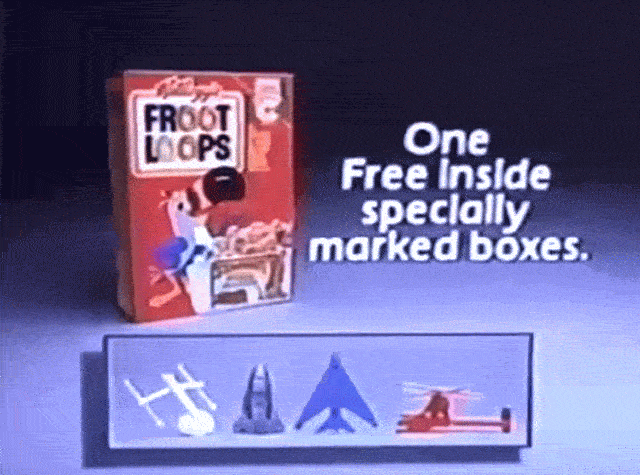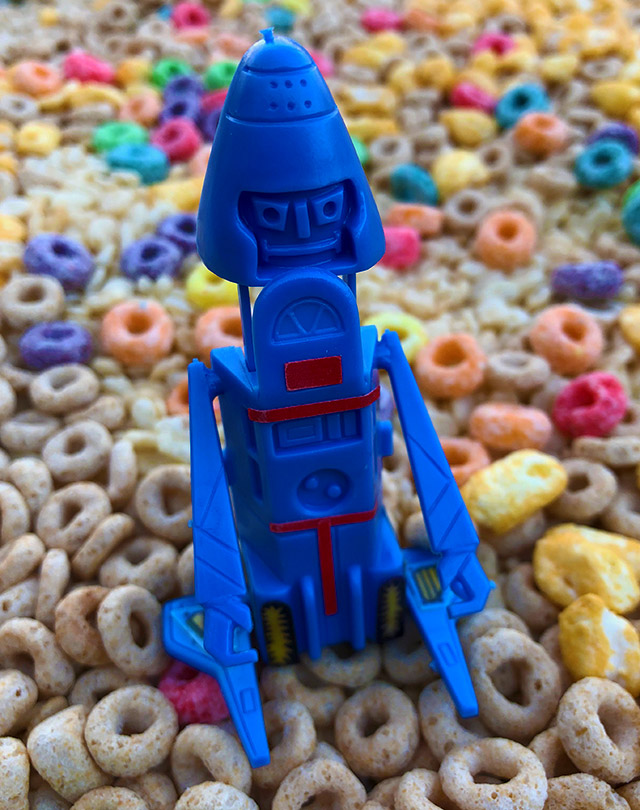 Starbots!
Kellogg's (1985)
I gushed about the Starbots on a recent episode of the Purple Stuff Podcast, and while I suppose calling them the best-ever cereal prizes is an objective reach, they're definitely my all-time favorites.
With a wink at Star Wars and Transformers, the Starbots were interstellar ships that transformed into adorably crude robots. Each came unassembled on a plastic rack (similar to how your old Ninja Turtles' weapons were packaged), with a teensy sticker sheet.
There were four (wildly different) Starbots available, and each came in multiple colors. My favorite is the one shown here, which looked like a cross between Leader-1 and Playskool's Alphie.
I absolutely treated the Starbots like "real" action figures as a kid. They palled around with Vader and Bumblebee, and it never once felt unnatural. That was an unusually high "rank" for cereal prizes, and I can't name many others that got that sort of play in my childhood bedroom. Read More…