APARTMENT 1D
Rented by: Shawn Michaels & Leviathan
Co-signer: Amanda Reeves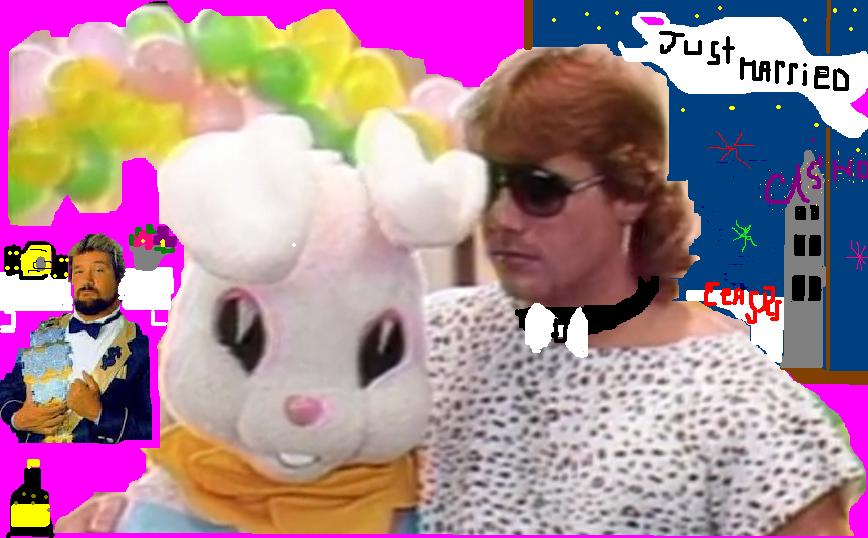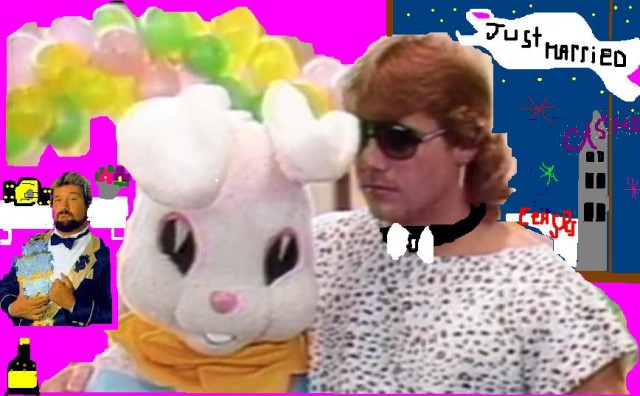 This is inter-species couple — and WWE tag champs. Shawn Michaels and Leviathan, the space age bunny. As you can see…they are having an intimate, wedding ceremony officiated by Million Dollar Man, Ted Dibiase.
Just to be clear, this apartment complex is located in LasVegatlantic City.  You can tell from the gorgeous floor to ceiling windows, showcasing the strip.
Shawn and Leviathan are BFF's with Agnes, who, although not pictured, catered the affair with her "special" cupcakes.
Dino Drac's Luxury Apartments are a diverse and tolerant living community…