It's October 1st, and you know what that means. The tradition must continue!
It's time to unveil my 2018 Halloween Mood Table!
…which is more of a Halloween Mood Creature, but we'll get to that in a minute.
I invented the Halloween Mood Table back in 2007, as a means to reinvigorate my spooky spirit while in the midst of a depressive episode that totally took me out of the game. Over the years, what began as a simple end table evolved into a huge production, but the point of it all never changed.
The Halloween Mood Table is your freaky failsafe. Build one, and you'll always have a little corner where Halloween is alive and well, no matter how you're feeling or how busy you are. It's a cross between a Christmas tree and a Wiccan altar, but somehow better than either because you get to use fake spider webs.
I'm very proud that so many of you count the Halloween Mood Table among your own autumn traditions. Nowadays, there are people building these things who've never even heard of me. It's kinda great, and it will stay that way until there's a Mood Table article on BuzzFeed that namedrops everyone in the NY metropolitan area except me.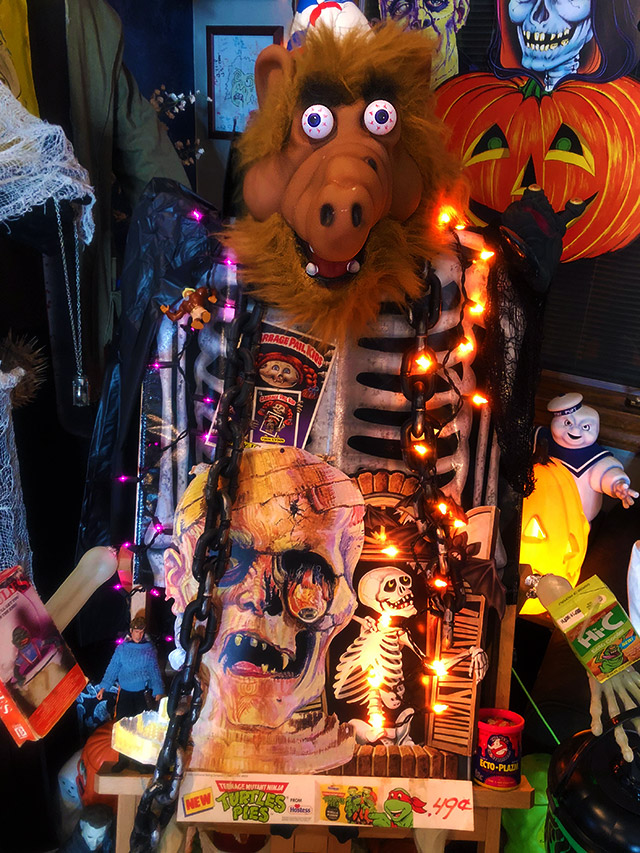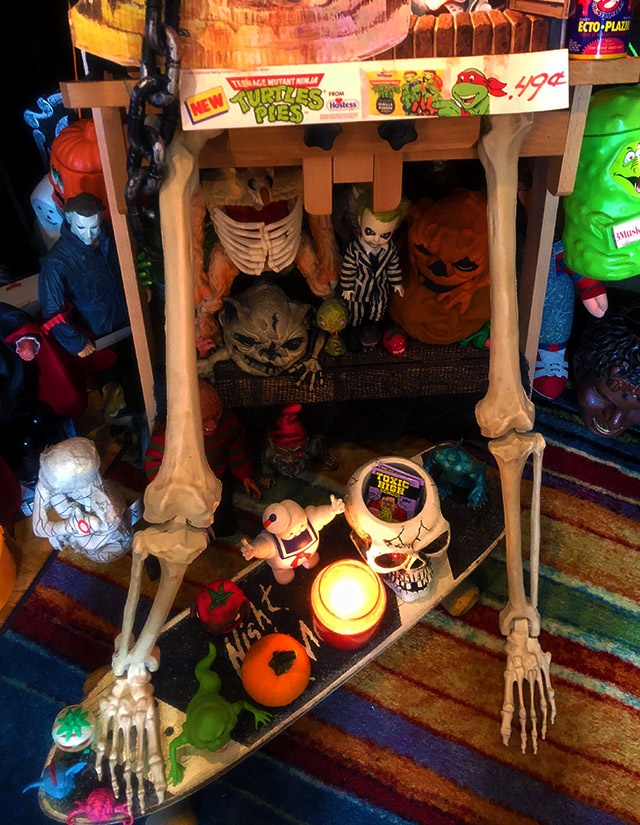 My 2018 Halloween Mood Table is the strangest yet, and it's not even a close race. I knew I couldn't top the richness of last year's Mood Table, but once I noticed that our wooden easel looked vaguely humanoid, I had no interest in trying. This year, I was going avant-garde.
So yeah, the core "body" is a wooden easel. After adding an ALF mask and some skeleton legs, my Mood Table really started to take shape. While there were enough flat surfaces for this to still qualify as a "table," I felt more like Dr. Frankenstein. I created LIFE.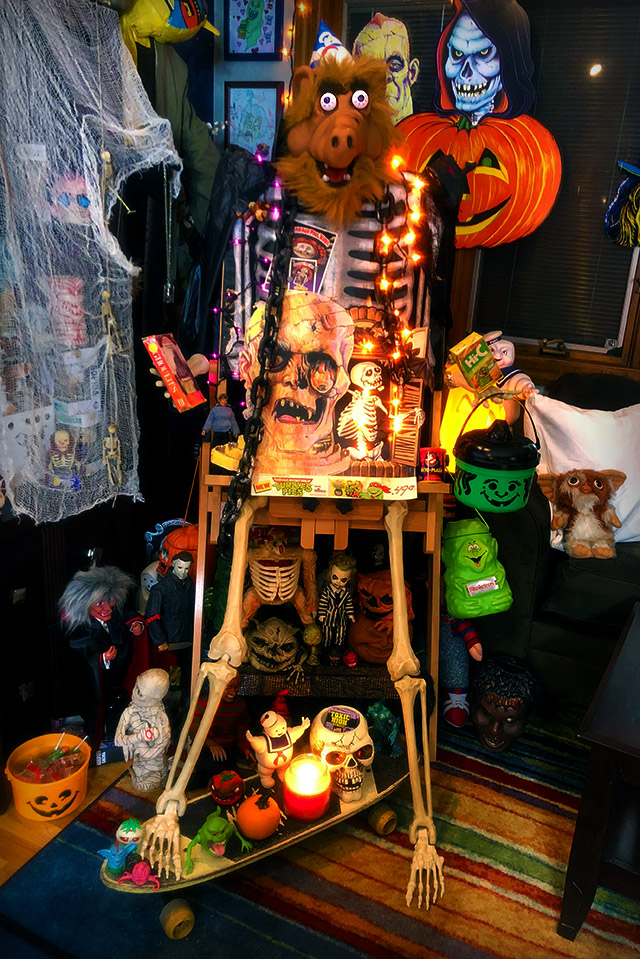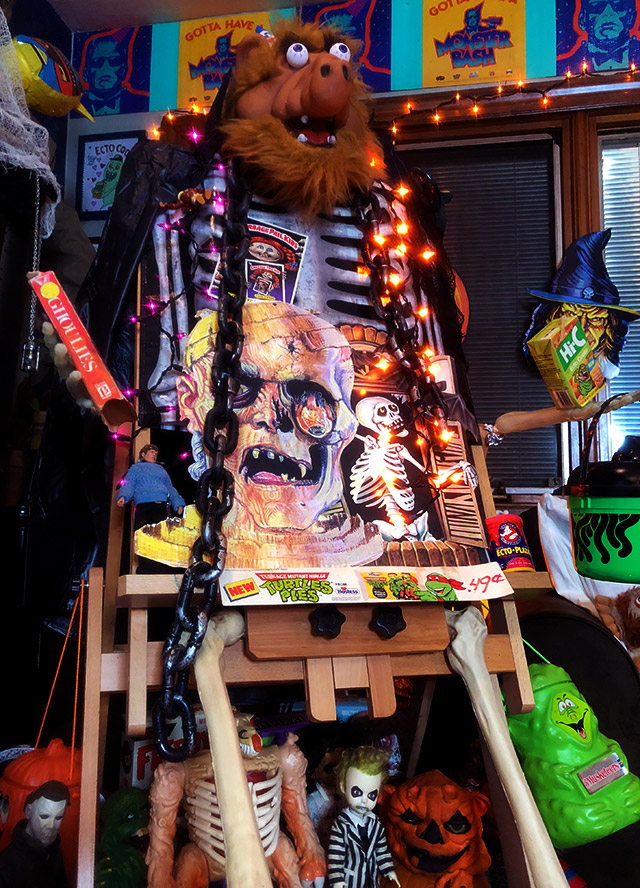 He's six feet of total insanity, and I've named him Alfbominus.
The devil is in the details. Look close and you'll notice that Alfbominus loves Ghoulies almost as much as he loves Ecto Cooler. And that he's an excellent skateboarder, even when his board is covered with candles and action figures. And that his eyes are actually ping pong balls.
Underneath Alfbominus is more of a "traditional" Mood Table area, where monsters mingle and Boglins boogie.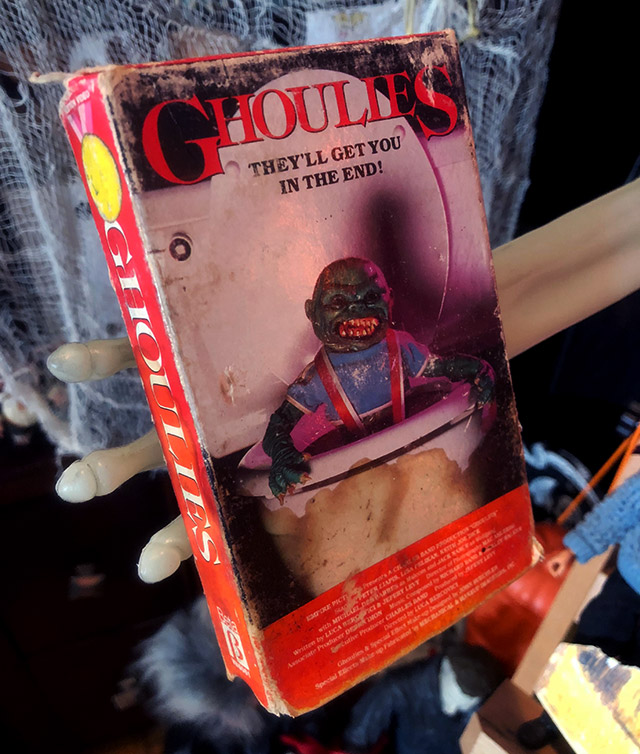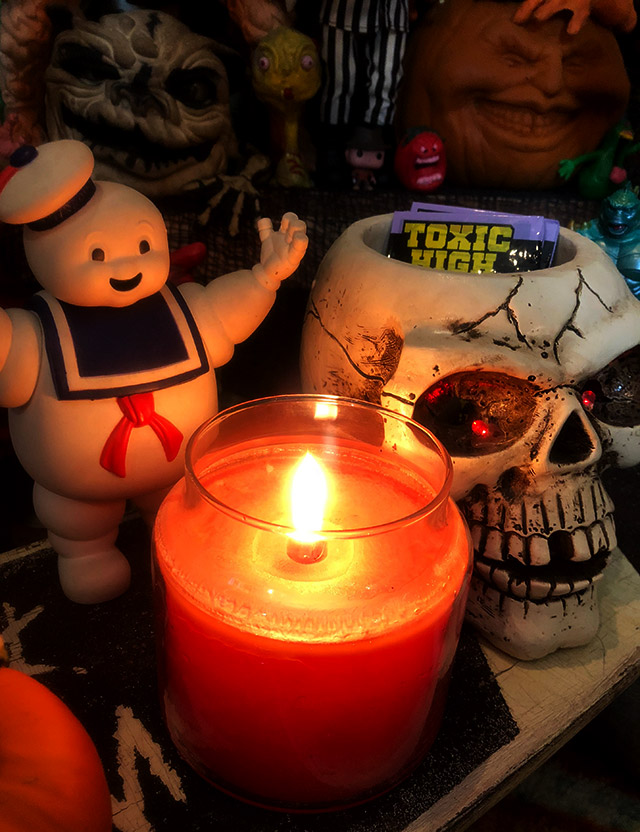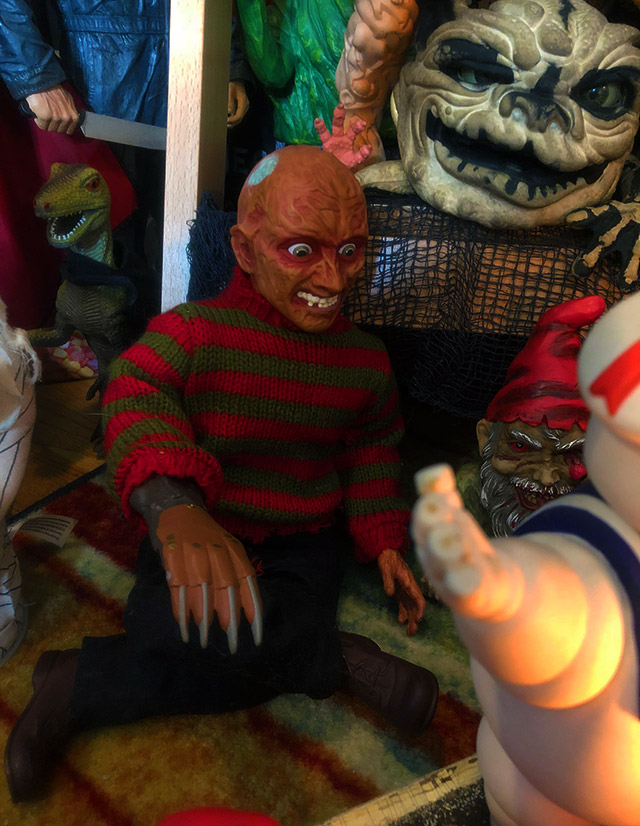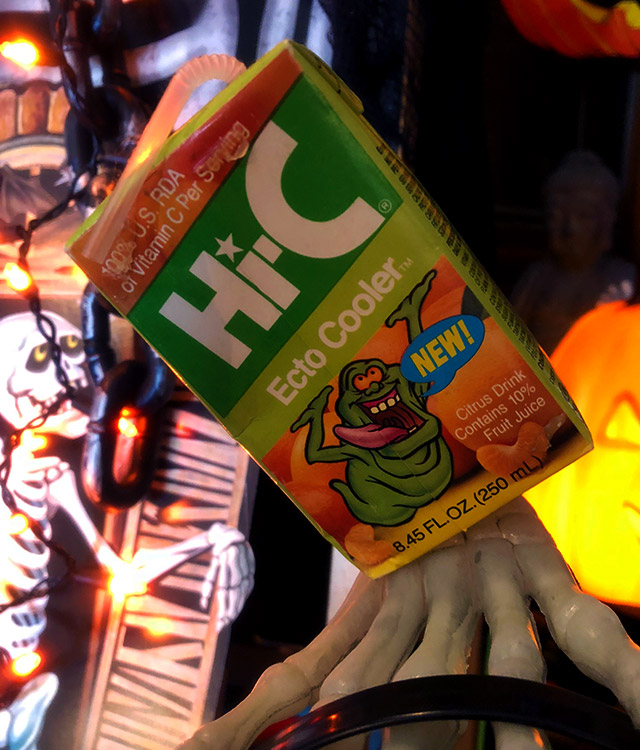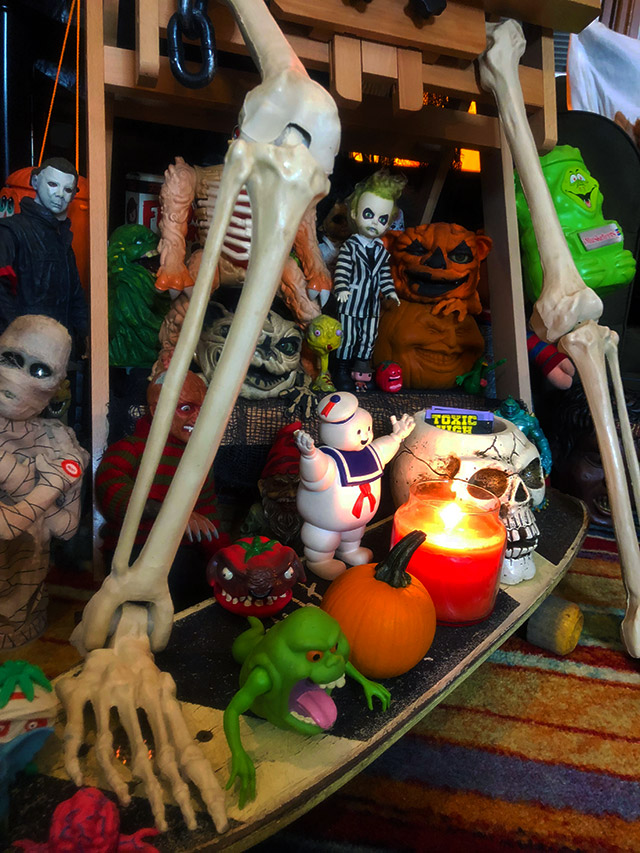 If you decide to construct a Halloween Mood Table, it needn't look anything like this, nor does it have to be remotely as large or involved. Hell, it technically doesn't even have to be a table! (Some people settle on simple shelves, which is fine!)
Showing off your Mood Table is fun, but above all else, make sure it reflects you. Cover it with things that spark your Halloween spirit, whether they're books or candles or those teensy little pumpkins — the ones that look like Hobgoblin's bombs. God I love those.
October will be over before you know it. It's the fastest-moving month of the whole year. The Mood Table guarantees you a little Halloween fun each and every day, so even during those stretches when you're too preoccupied to dive into horror movies and costume stores, you'll at least have this.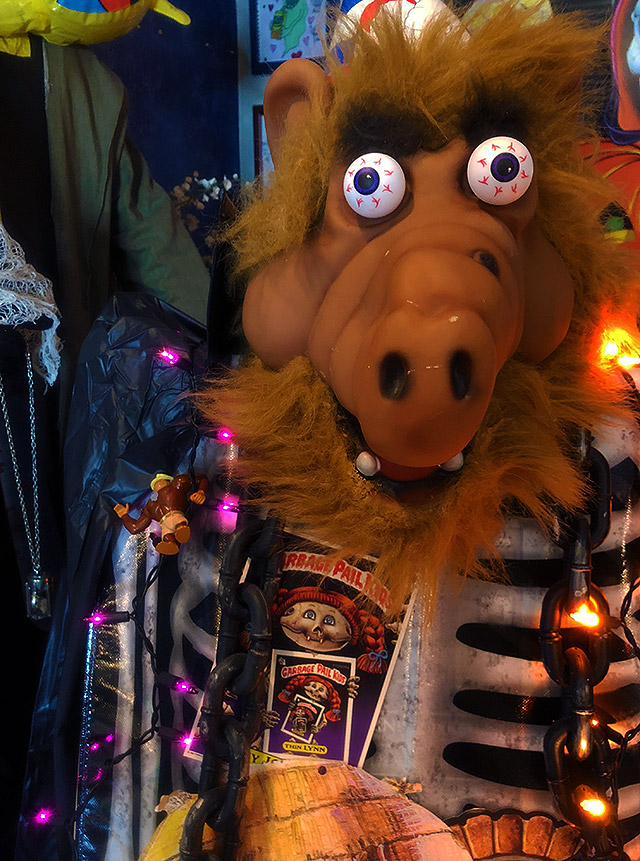 Now if you'll excuse me, I gotta go feed Alfbominus his daily dose of fun-sized Twix bars.
If you build a Halloween Mood Table this year, feel free to post a link in the comments. I'll never get tired of seeing them!