A few people asked if I planned to bring back Dino Drac's Envelopes of Evil. Well, yes! Running this site is mad expensive during the Halloween season. I need some green to go with all of that orange.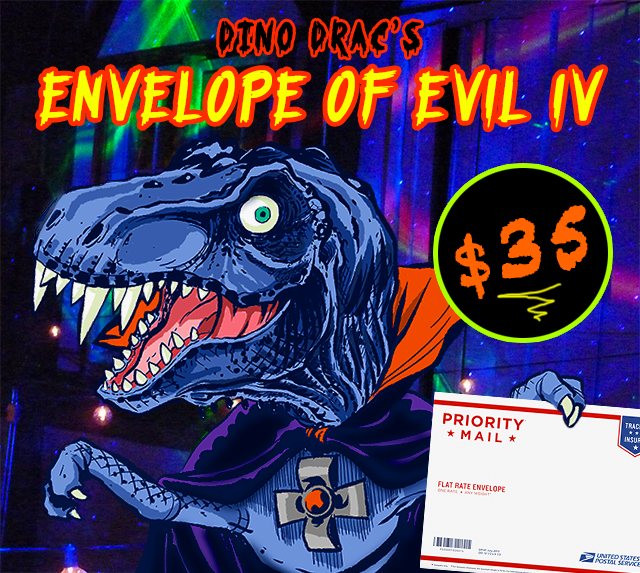 LIMITED TIME ONLY! UNITED STATES ONLY!
With that, it's time to unveil Dino Drac's Envelope of Evil IV, stuffed with hardcore horror collectibles that I will carefully jam into a padded USPS Priority Mail envelope. The cost is $35, and that includes shipping. (Keep in mind that the shipping costs on these is over $7!)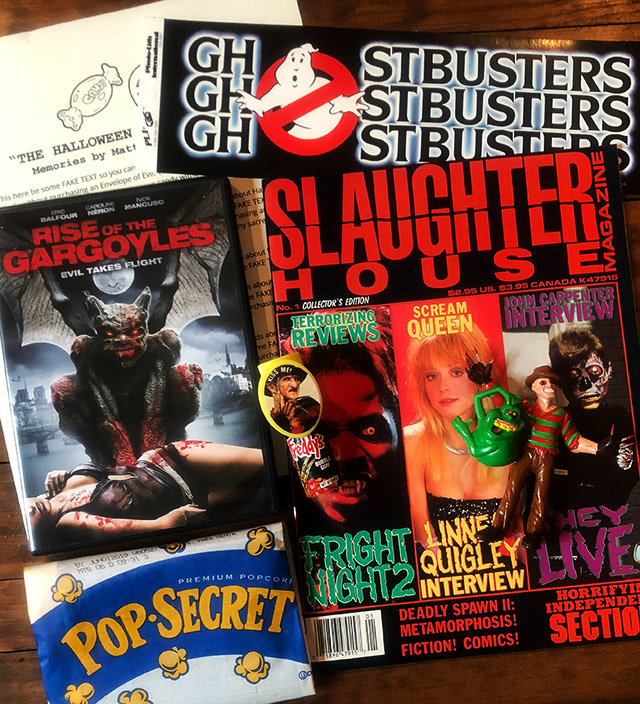 The contents of the fourth Envelope of Evil are very horror movie-themed, which is my diplomatic way of saying that this one may not be for all audiences. It's a mix of super old Funpack items and several exclusives, and absolutely nothing in this assortment will be sold again. Once they're gone, they're gone forever!
Scroll to the bottom for ordering info, or keep reading to learn more about the goods!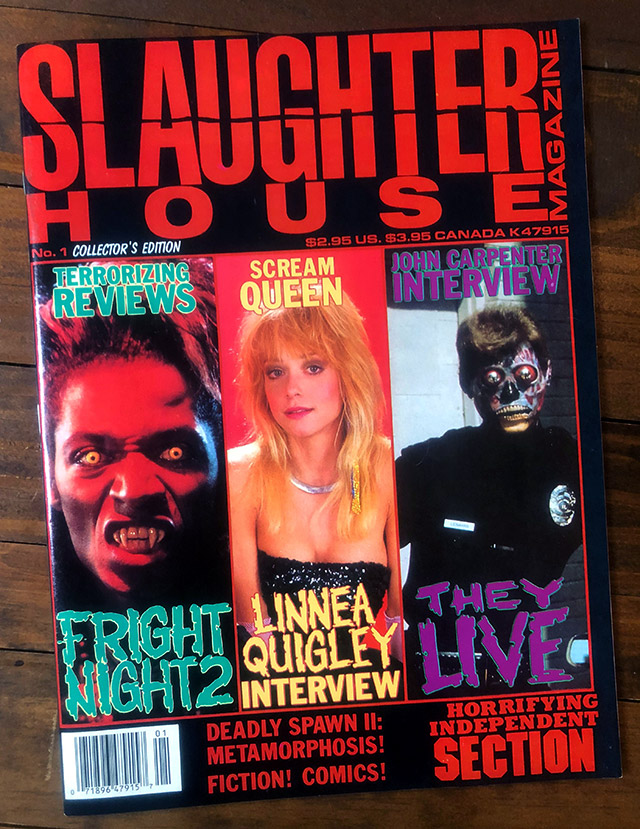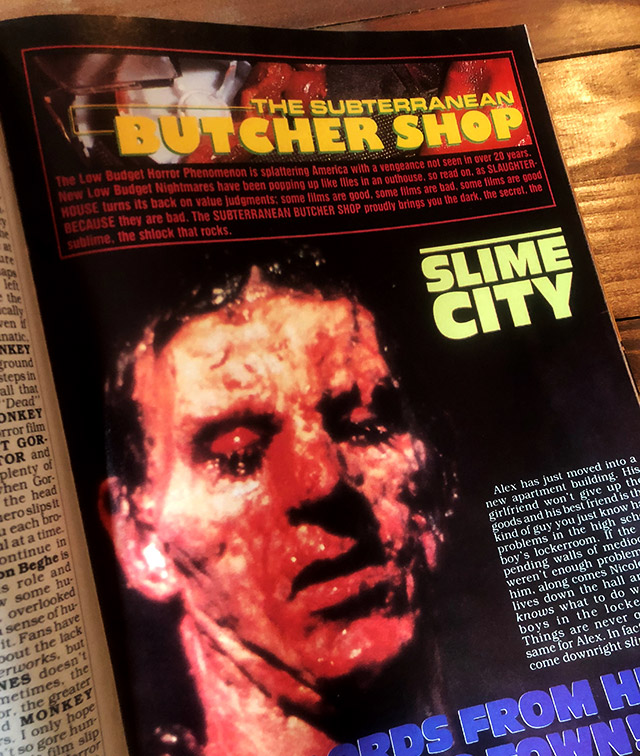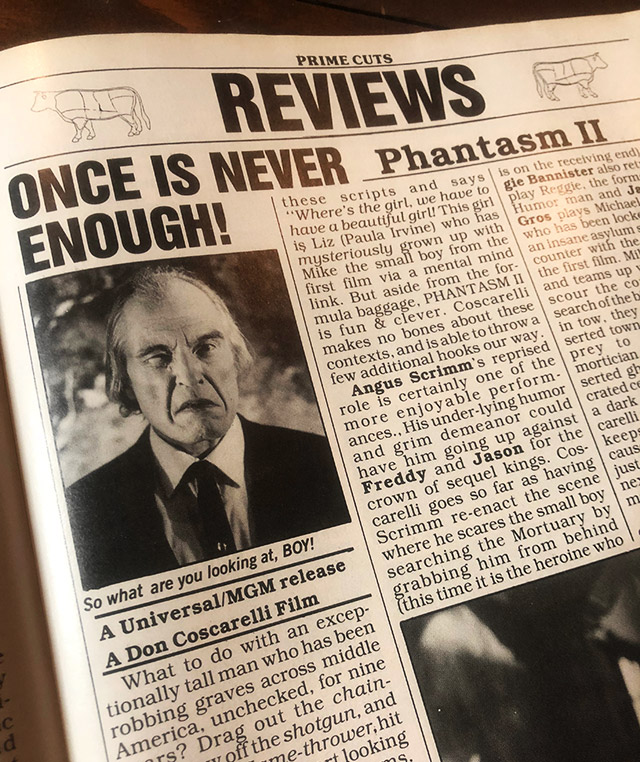 First up, you'll each receive an honest-to-goodness copy of Slaughterhouse Magazine #1, from 1988! In tone and style, Slaughterhouse was very much like Fangoria, with all sorts of reviews and articles mixed with awesome color photos. (And yeah, there are some great, quirky old ads in there, too!)
Featured movies include Fright Night Part 2, They Live and Slime City. These magazines are in unread condition — pretty much perfect aside from modest cover wear. Really great mag and an awesome horror collectible!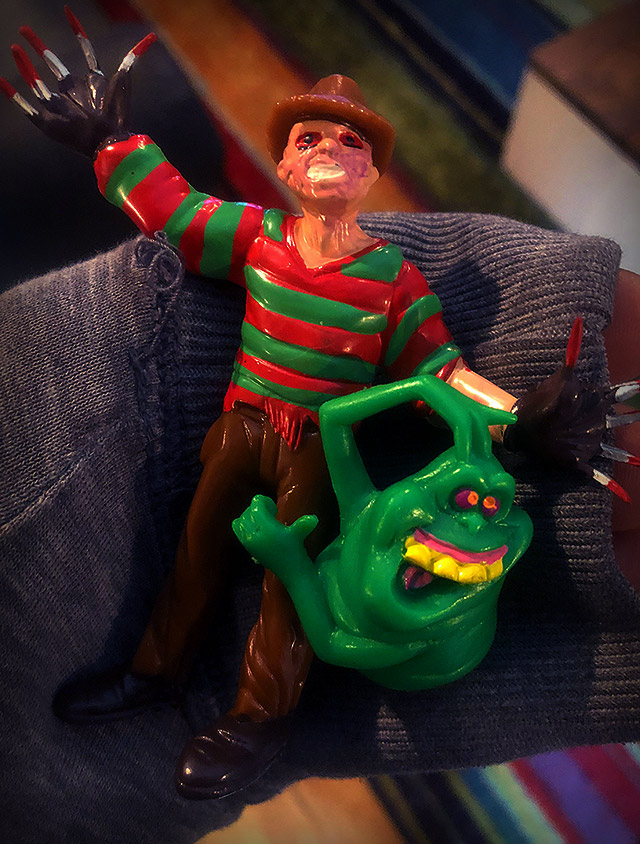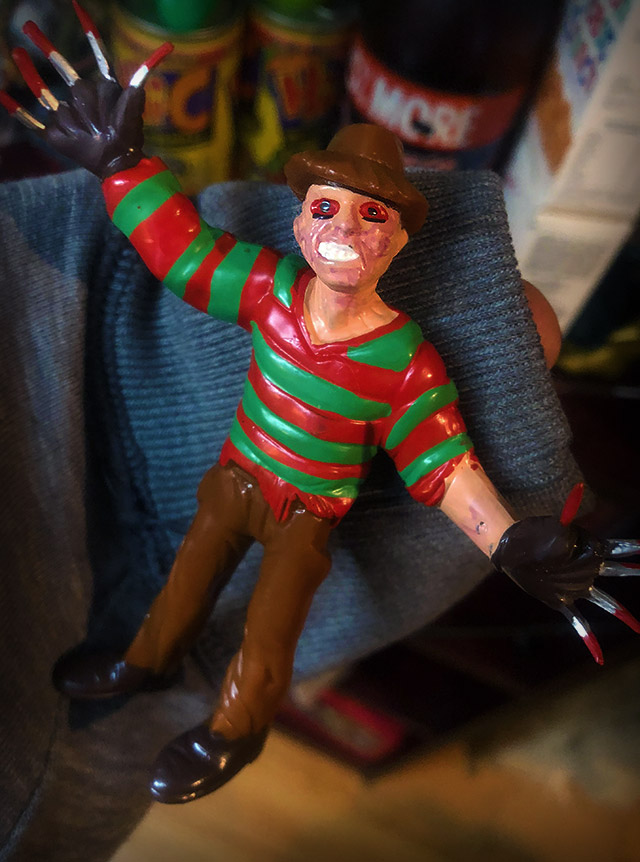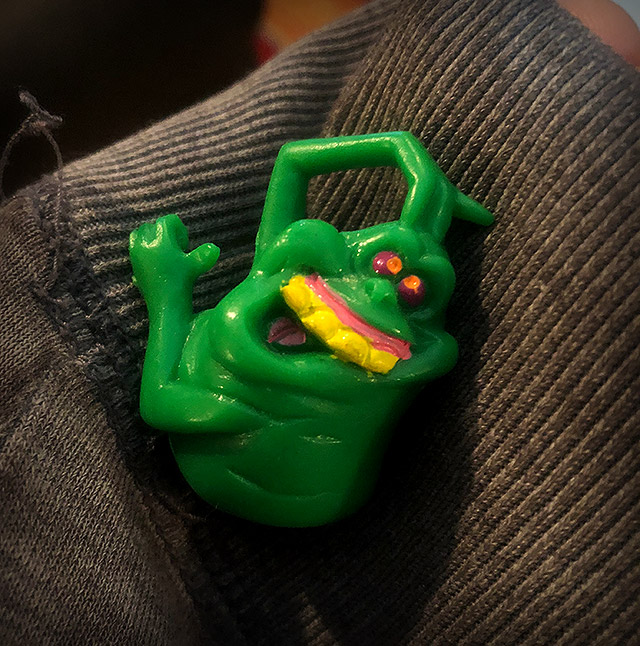 Next up is a pair of RARE spooky action figures. Both were included in ancient Dino Drac Funpacks, and have only gotten harder to find in the years since.
First up is Freddy Krueger, from Spain's infamous Super Monstruos collection. He was released in 1992. Despite his crude appearance, this figure was actually licensed! Freddy bucks conventions by wearing two bladed gloves. This is easily the most sought-after figure in the entire Super Monstruos line!
You'll also receive a vintage 1980s Slimer figure, made by the same company that produced the Super Monstruos collection. (Yolanda, FYI.) Like Freddy, Slimer is crude but was officially licensed. He was part of a goofy line of Real Ghostbusters figures that were never available in the States. He's pretty teensy, which means that he's in scale with most 4" action figures. (Look at how he complements Freddy!)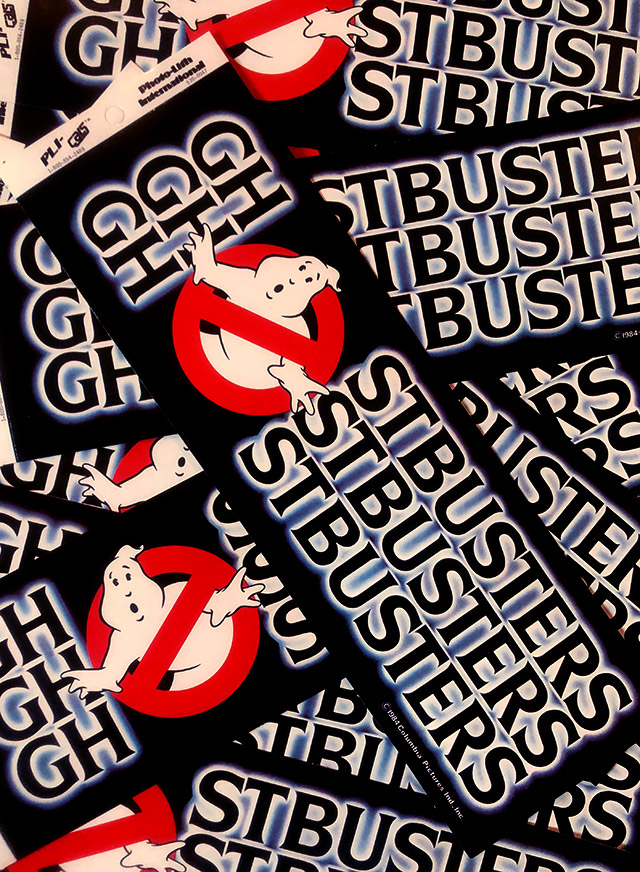 To go along with your little Slimer, I'll also toss in a vintage '80s Ghostbusters bumper sticker. (Picture shows several, but you're only getting one, of course.) These are in mint condition, straight out of their factory bags. They're full-sized bumper stickers, glossy and gorgeous!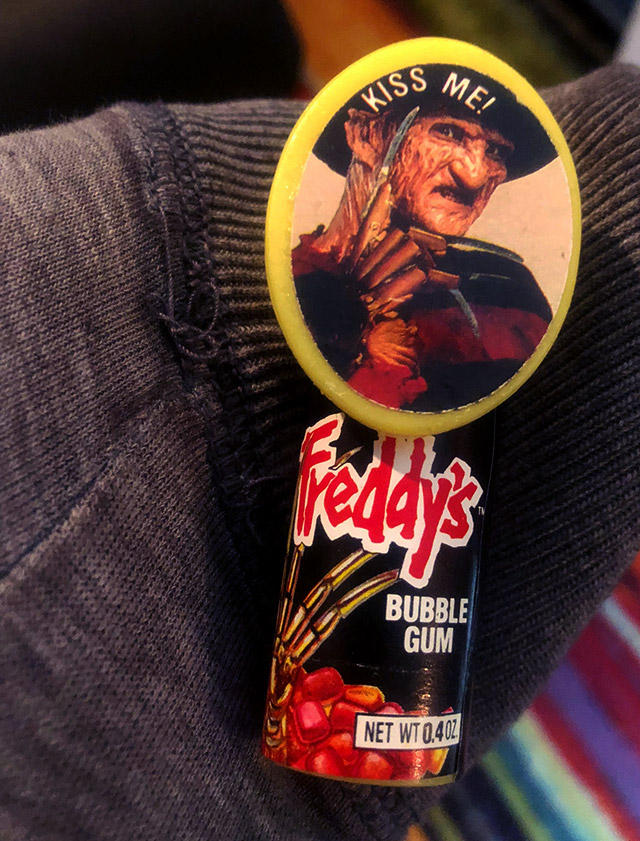 …and to go along with your Freddy figure, I'll give each of you a vintage "pack" of Freddy's Bubble Gum, released by Topps in 1989! (Yes indeed, Freddy had his own brand of bubble gum!)
These are in great shape, with maybe just some minor scuffing to the stickers. There are twelve different styles available, each with a different Freddy photo and "saying" on the cap. You'll get one of the twelve, chosen at random. The gum is still inside, though since it's now almost 30 years old, you definitely should not eat it!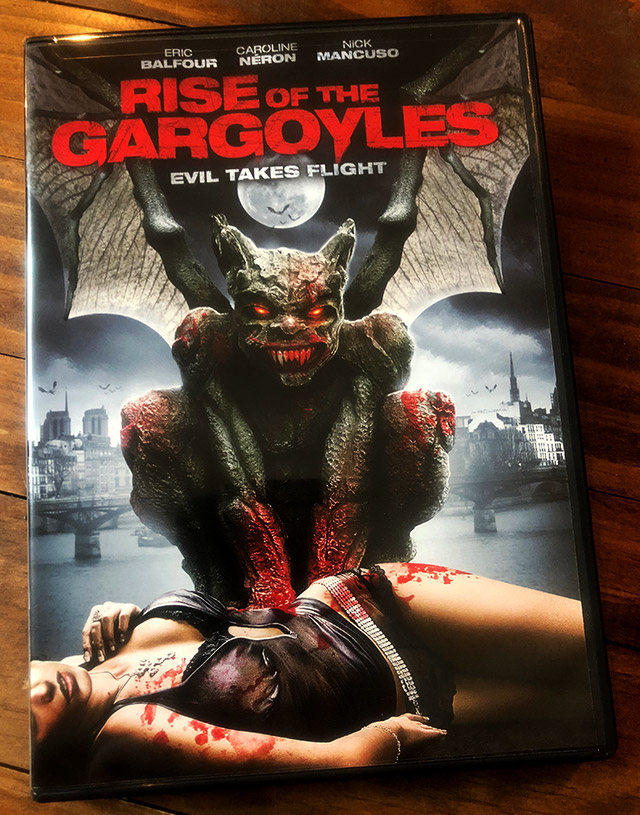 You'll also receive a sealed copy of Rise of the Gargoyles on DVD. I'm pretty sure this was a Syfy movie back in 2009? It stars Eric Balfour, best known as Claire Fisher's one true love. I don't believe that it's quite as gory as the cover art suggests, but it definitely ain't PG. The perfect thing to watch while you flip through an old horror mag and make Freddy and Slimer battle each other!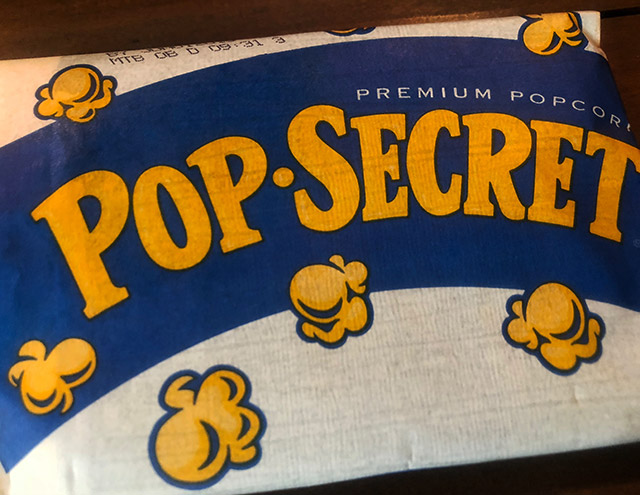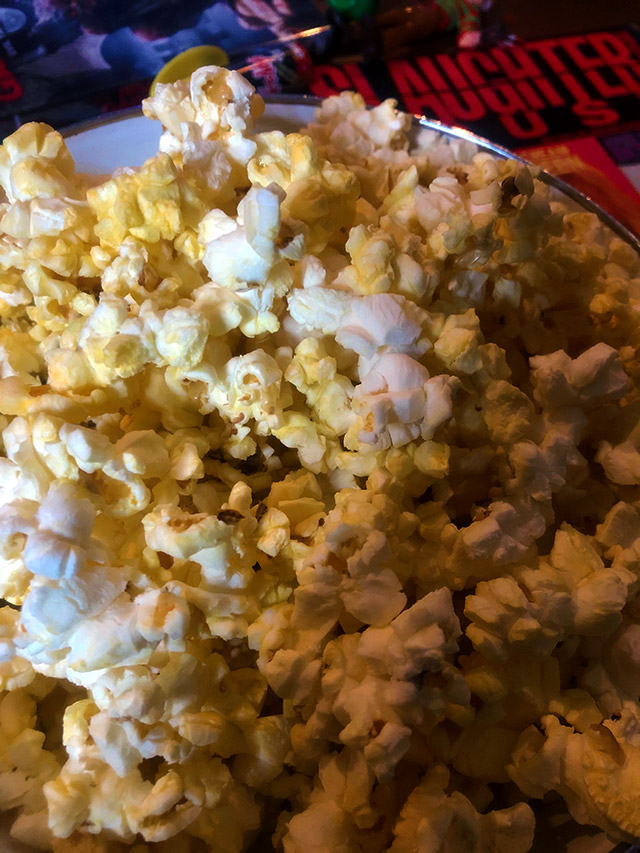 Oh, I'll also toss in a bag of microwave popcorn (sealed, of course), because all of the other inclusions kind of demand popcorn. It'll be nice and buttery, and guaranteed to turn your fingertips into oily messes.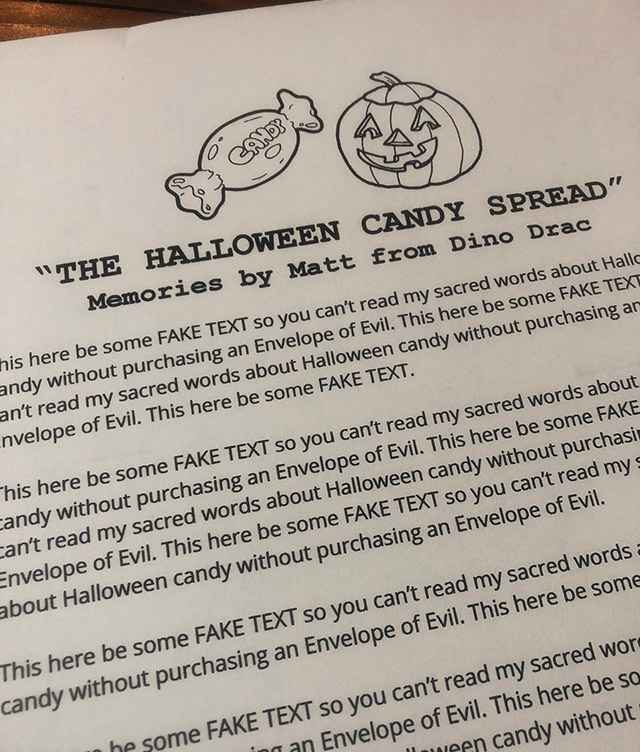 Last but not least, I'm including an exclusive essay that will never be reprinted on the site. This essay will detail the "Halloween candy spread" — meaning my ritual of sorting through my candy haul after I got home from trick-or-treating. (As a kid, this was my single favorite thing about the entire Halloween season. The essay will explain why.)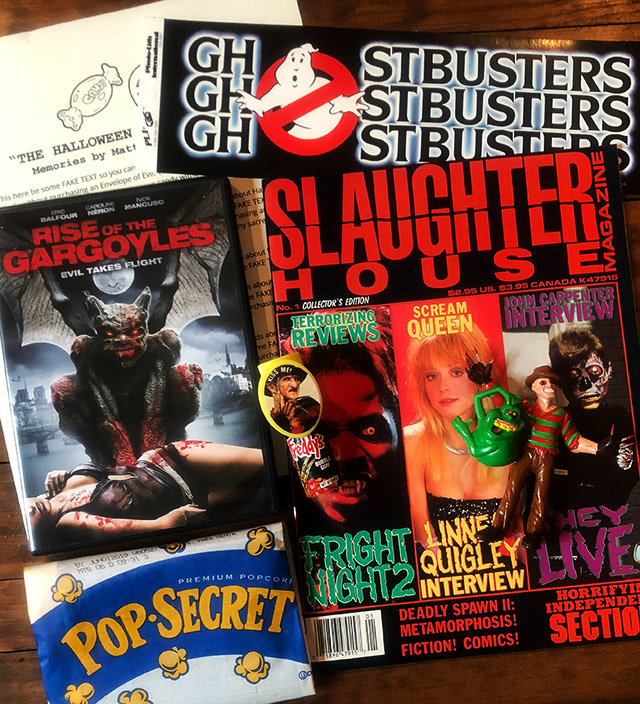 So yep, you'll get all of that, plus maybe a surprise bonus, for $35 shipped. All items will be packed carefully. Magazine and sticker will be bagged and boarded, and the figures will be placed in a bubble bag. Everything will be jammed into a padded Priority Mail envelope.
The Envelope of Evil is available in the United States only. All orders will be shipped on or before October 10th, and will arrive long before Halloween.
To order, click the button below.
Thanks a ton!