Last week was an endless storm of nonsense that kept me almost totally away from Dino Drac, so it feels good to be back! It'd feel even better if I didn't spend the last six hours trying to fix my computer. It's still not quite there, so I'll make this quick…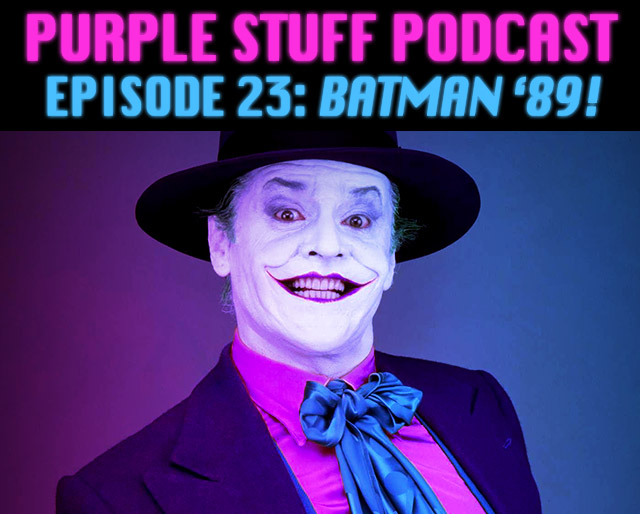 Hooray, The Purple Stuff Podcast returns with its 23rd episode! This week, me and Jay from The Sexy Armpit celebrate Batman… but specifically Batman 1989. The one with Bob the Goon.
That movie was a major, major event for us both, and on the heels of Batman v Superman, it seemed like the right time to pore over our many memories of the movie, the toys, the cereal, and even that time Joker appeared at the Macy's Thanksgiving Day Parade.
This one clocks in at around 75 minutes, thereby guaranteeing that you'll be completely sick of bats by the time you finish listening to it. Check it out by clicking that giant ugly play button, down below!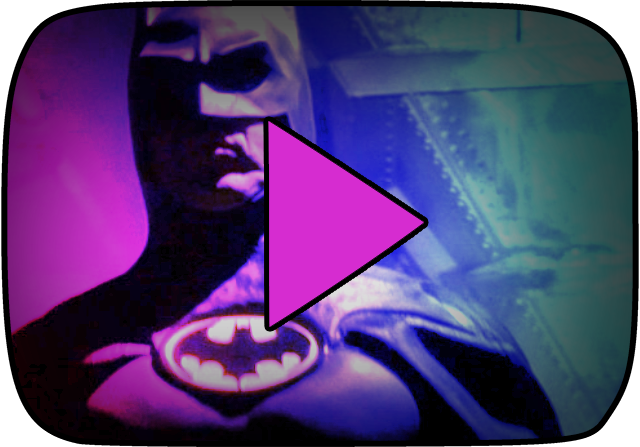 …or you can directly download this week's show by right-clicking here.
Reminder: The Purple Stuff Podcast can also be found on iTunes, Stitcher and Podbean.
Thanks as always for listening! The last two shows were some of our biggest… can Batman keep up the momentum?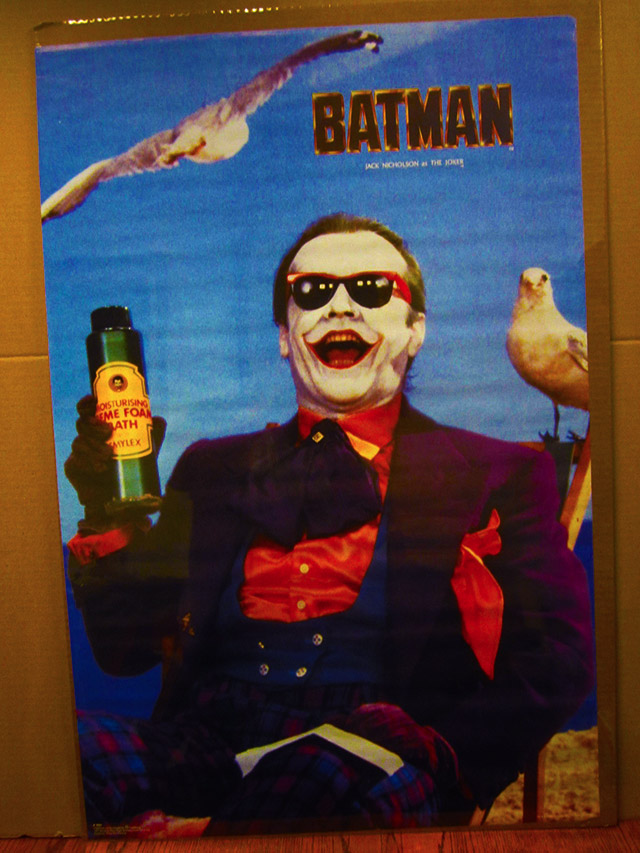 Oh, and while this didn't come up on the podcast, I'd be remiss not to mention this old Joker poster, which made my bedroom SUPER COOL in the '80s. (This photo was lifted from eBay. As it turns out, old Joker posters are pretty expensive!)