1992 was an interesting year for me. I was still very much a kid, but the climate of junior high had a way of pressuring me away from "baby" stuff in favor of more "mature" arenas… like comic books, dumbass sneakers and TV shows about space aliens. No, it didn't make any sense.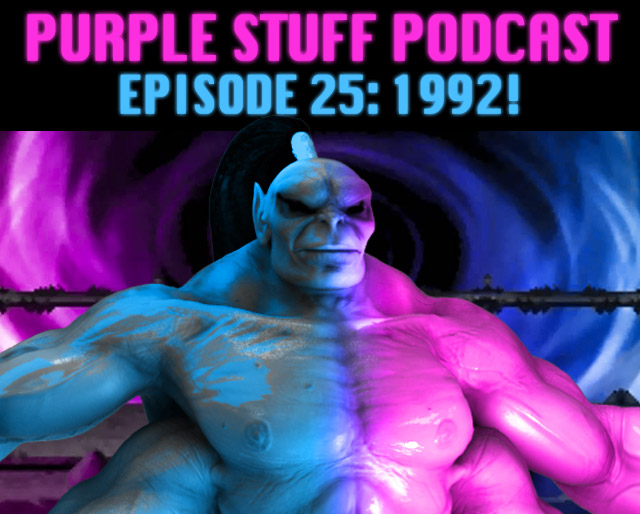 Still, I think junior high is when you start working out who you actually are, so I have lots of super strong memories about '92. That works, since 1992 is the focus of the latest Purple Stuff Podcast!
This week, me and Jay from The Sexy Armpit rattle off a dozen memories about 1992, covering some of that year's biggest movies, geek fads and more. Everything from Batman Returns to Wayne's World to Mortal Kombat to, uh, Great Bluedini Kool-Aid.
Our picks may differ from yours, but this is the stuff that meant the most to us.
Give us a listen by clicking the giant play button below!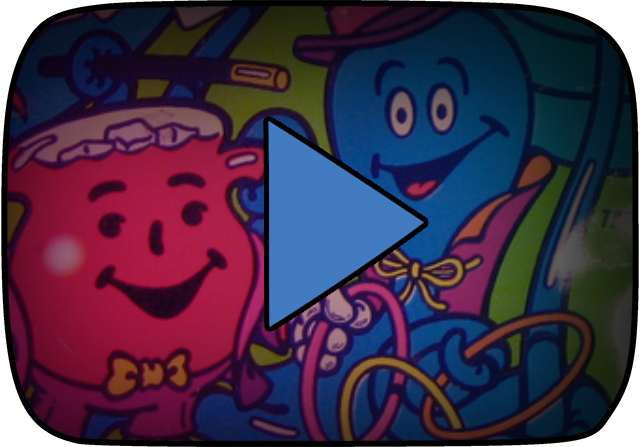 You can also download this week's episode by right-clicking here.
Reminder: The Purple Stuff Podcast can also be found on iTunes, Stitcher and Podbean.
As always, thank you tons for listening! This episode is going up later than usual, and we were both secretly pleased with how many folks gently complained about that. We took it as a compliment. 🙂
If the podcast puts you in the mood for more '90s nostalgia, here are some Dino Drac articles that fit the bill!
Blockbuster Video Bonus Boxes! | 1990s Comic Book Ads!
1990s Halloween Cereals | The 1990 JCPenney Catalog!
1990s Fast Food Bags | Batman Tortilla Chips!
Enjoy the show!