I wrote about this many years ago. Now I will rehash my thoughts in video form!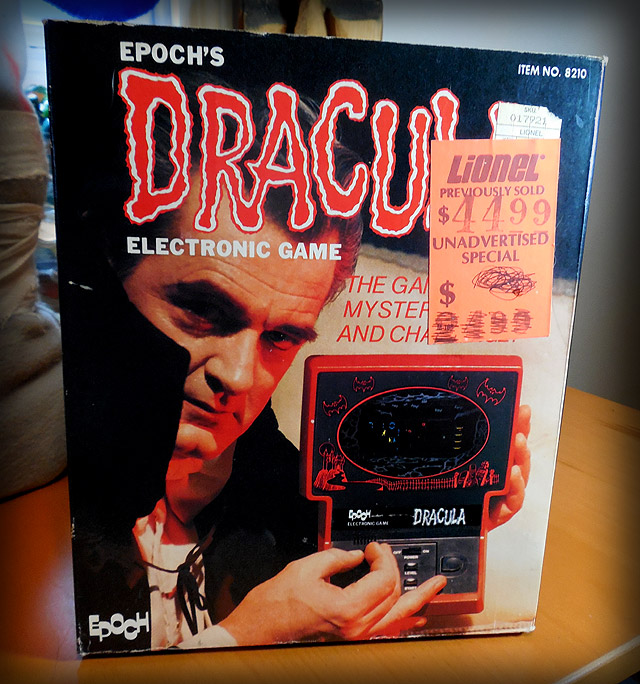 Epoch's DRACULA game was released in 1982. Even if its graphics and noises are way dated, the theme hasn't lost a step. There are monsters, mazes and coffins, and it's up to YOU to steal Dracula's gold!
Get the full scoop in today's vid:
A hint of Halloween?