Longtime readers know about my obsession with Castle Dracula, a famous dark ride that once graced the boardwalk in Wildwood, New Jersey.
I've been to Wildwood several times since Castle Dracula burned down, and if I'm being honest, it just ain't the same without it.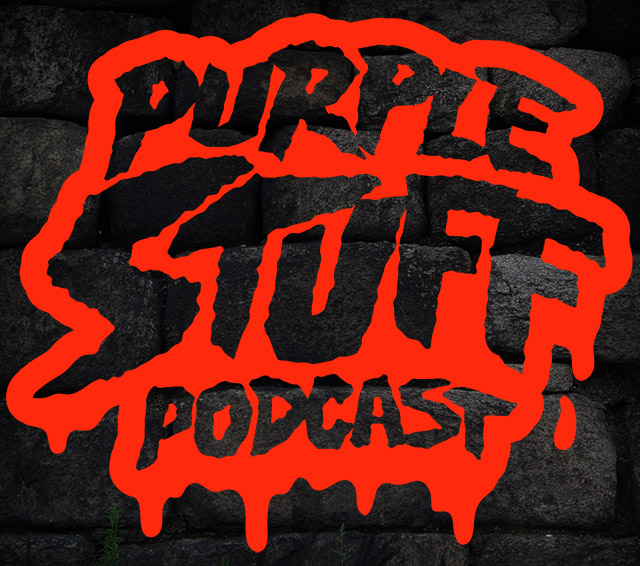 New Purple Stuff logo by the amazing Matthew Skiff!
…which is why the subject of our latest Purple Stuff minisode is so special!
Jay from The Sexy Armpit is similarly obsessed with Castle Dracula, and we were both shocked to learn that there was an "escape room" attraction in Philadelphia that sought to continue Castle Dracula's legacy: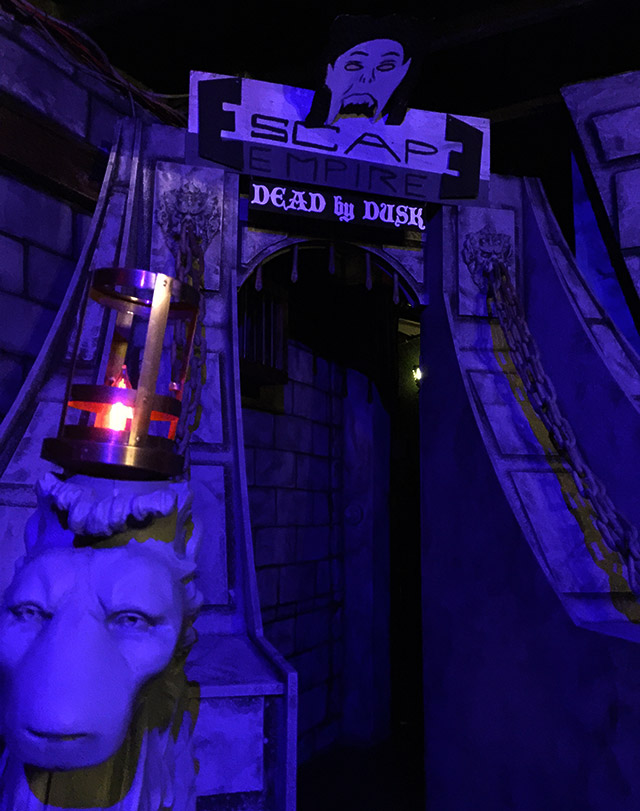 Escape Empire: Dead by Dusk is a total throwback. You've probably seen some high-tech escape room attractions (they're even popular in shopping malls now), but this one is intentionally low-fi and meant to have the vibe of truly old school haunts and dark rides.
Best of all, the owner is a major Castle Dracula nut who put an enormous amount of time into giving this place the same flavor. Hell, there are even decorations that came straight from the original attraction!
We had no idea what we were in for, but we ended up being so glad we went. Hear all about our latest adventure by clicking the giant play button down below!

You can also download this week's minisode by right-clicking here.
Main takeaway from this show: The Halloween season is what you make of it. Don't just sit around looking at the same stuff day after day. Don't just go to the same five stores and then act disappointed when things feel flat. Get out there! Do things!
Enjoy the show!