So how about that new Ghostbusters trailer?
I loved it, but even if you didn't — even if you think the revamp is an atrocious blight on all things holy — here's the thing: It's going to mean sooo much great stuff for every Ghostbusters fan.
Ecto Cooler is returning. Ghostbusters Slime Twinkies are debuting. Scores of awesome toys are on their way. More importantly, the simple truth is that whenever a franchise gets rebooted, everything that came prior gets all new attention. New fans find the old stuff. Companies reinvest in the old stuff. No matter where you stand on the new film, trust me… it's gonna be a net win.
Case in point: The reboot inspired Jay and I to revisit All Things Ghostbusters for a special edition of The Purple Stuff Podcast!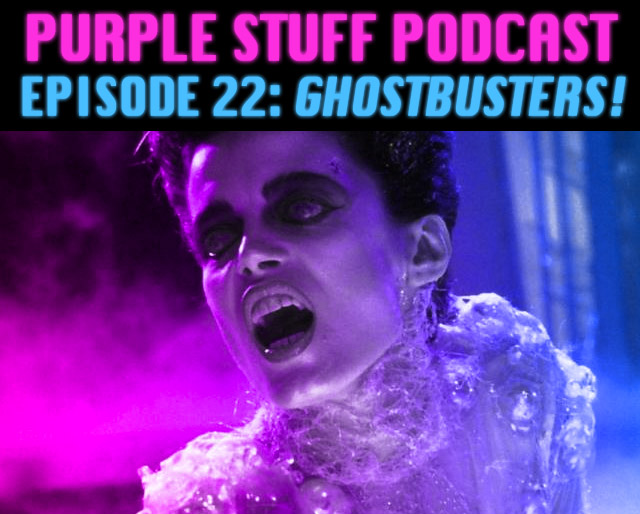 This week, me and Jay from The Sexy Armpit spend one full hour discussing our greatest Ghostbusters memories, covering everything from the ancient Kenner toys to the time my poor sister drank 15 year old Hi-C. Give us a listen by clicking the giant play button below!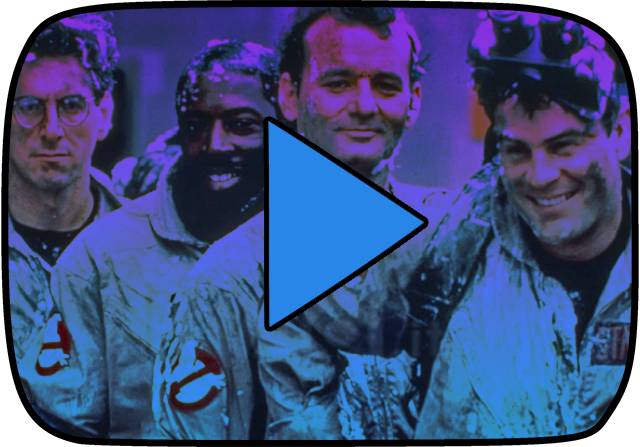 You can also download the new episode by right-clicking here.
Reminder: The Purple Stuff Podcast can also be found on iTunes, Stitcher and Podbean.
Thanks as always! In the comments, feel free to discuss some of your favorite Ghostbusters memories, whether they're about the movies, the action figures, or the time McDonald's gave out Stay Puft-themed pencil sharpeners.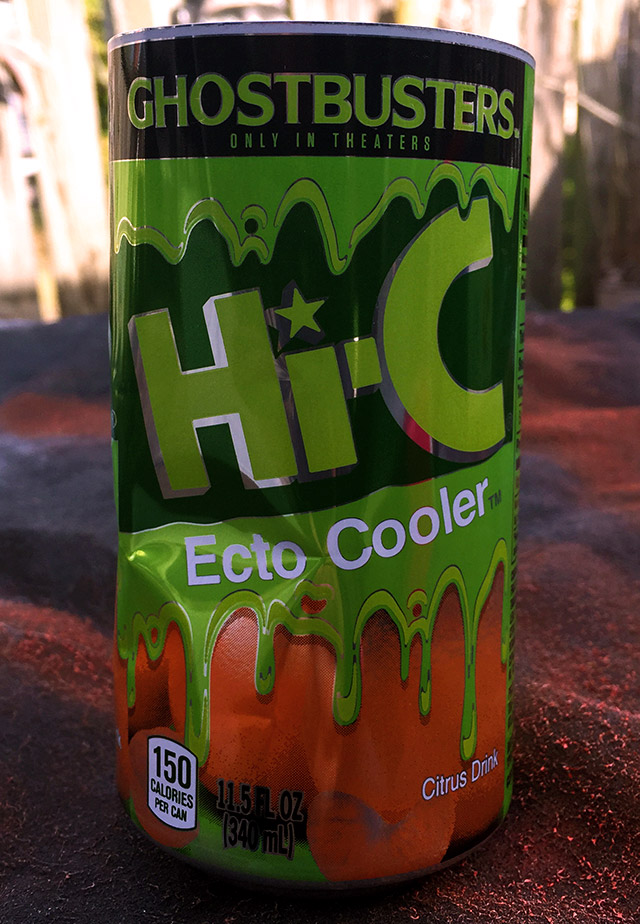 Oh, and since it comes up on the podcast: Yup, I scored one of those new cans of Ecto Cooler. This is a production sample, so there's no actual juice inside. I have no idea if the cans will have an updated design by the time they hit stores, which is partially why I had to grab this one. Either way, WOW. Ecto Cooler, back in action? It's what we've been dreaming about for almost 20 years!