What a ridiculously great time to be a Ghostbusters fan. Even aside from the new movie, the toys are starting to trickle into stores, and they're all such must-buys that I'm already testing out shit faces in response to May's AmEx bill.
Then there's Ecto Cooler's return, now confirmed to be just a month away — right around the time that Ghostbusters Twinkies will nail their national release. And those are only the pack leaders. There's so much GB stuff on the way, I can barely keep track of it all.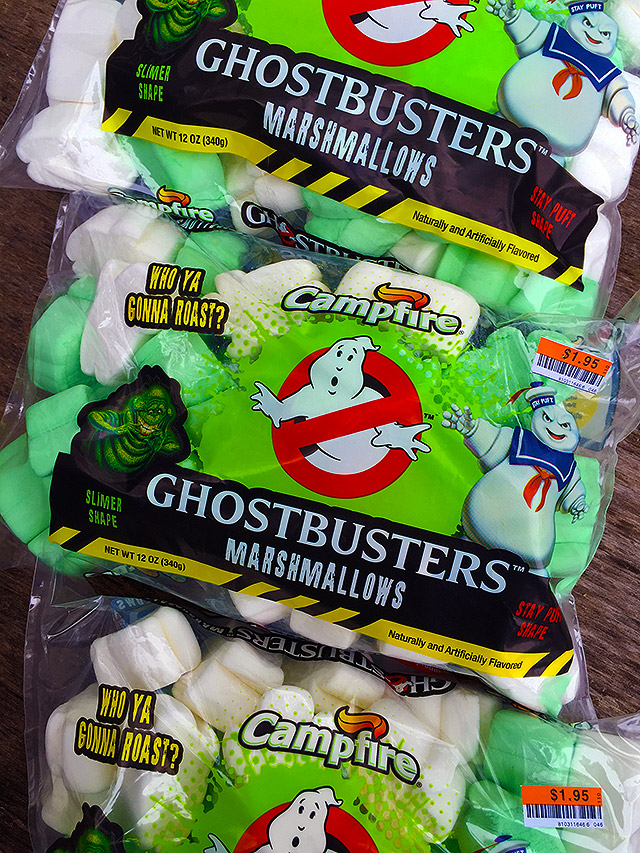 Now joining the fray are official Ghostbusters Marshmallows, made by Campfire. The scoop on these leaked a few weeks ago, but I'm pleased to report that they're finally in stores. (Well, they're at Big Lots, at least. Thanks for the tip, JC. Even though you were totally lying about them also having Great Bluedini.)
While it's hardly a spoiler to say that Slimer and Stay Puft have eked out some small place in the GB reboot's universe, the bags are classically designed, looking more at home with that volley of oddball Ghostbusters bric-a-brac that came out several years ago.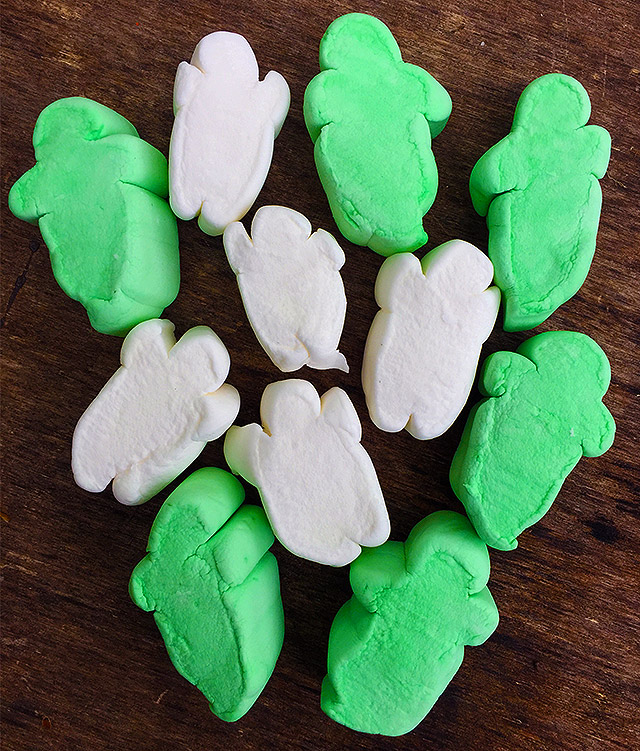 The Slimer and Stay Puft shapes are understated, to put it mildly. I'd liken them to the graphics in the old Atari game, but even that's too strong. In the end, "marshmallow" just isn't a great medium when you're going for screen-accuracy.
Still, the mere suggestion that they're based on Stay Puft and Slimer is enough to make me break out the extra extravagant yet not totally appropriate adjectives, so when you catch me using words like "copacetic" and "decorous" to describe a green marshmallow with stubs for arms, don't say that your ass wasn't warned.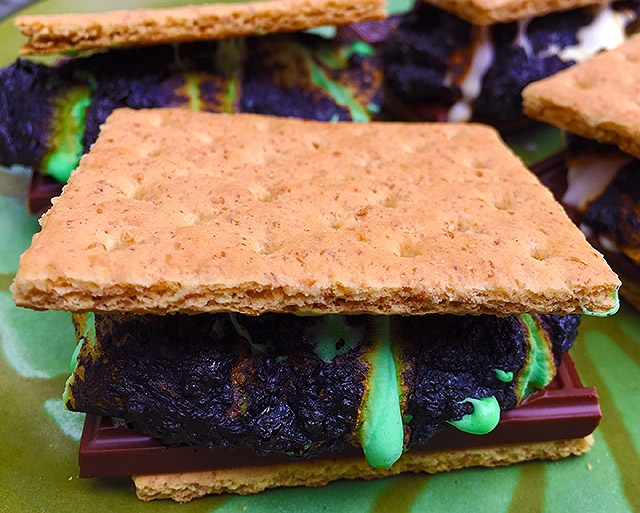 If you've never had Campfire's marshmallows before, just know that they really understand what makes a marshmallow a marshmallow. These beauties are big, fluffy and chalky, and given how quickly they catch fire, they were obviously destined for S'moresville.
Though my Stay Puft s'mores didn't look any different from regular ones, Slimer brought his A-game. In roasted form, his mallow flesh drips like ectoplasm, and the charred mass looks a bit like Stripe from the end of Gremlins.
(If this is as close as we ever come to a Ghostbusters/Gremlins crossover, I will only be a little dissatisfied.)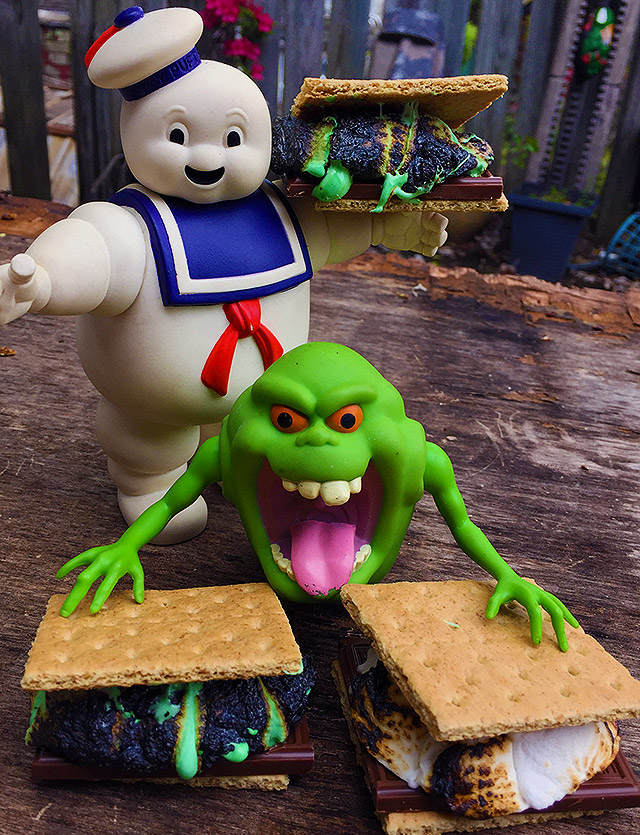 At core, Dino Drac exists to champion the importance of trivial moments. The chance to set ghost marshmallows on fire is exactly what I mean.
So many of us will spend the next few months weaving a beautiful mental tapestry of all-new Ghostbusters memories, and things like this will serve as the individual threads. You're more important than you know, little featureless marshmallow Slimer.
PS: One last tip. If you're willing to buy a store's whole stock, they might let you keep the display box.