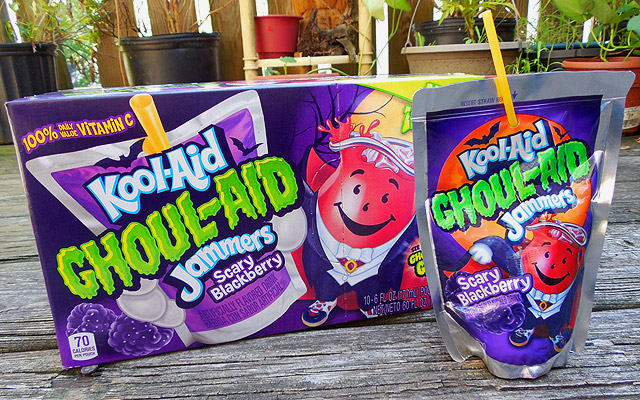 I finally found them. THANK GOD. Now I can breathe again. I'd like to introduce you to the greatest thing that's ever been served in a foil pouch: GHOUL-AID JAMMERS!
*cheers*
It's great stuff. Amazing flavor, amazing packaging, amazing everything.
One note: I didn't notice this until I was done filming, but the Ghoul-Aid Jammers aren't dyed. They taste like Ghoul-Aid, but the juice looks more like vinegar. I have no issues with this. Between the foil pouches and the bold yellow straws, it's not like you're ever going to see it, anyway. (Course, if you're dying for truly purple Ghoul-Aid, the traditional powdered mix is back this year, too!)
And now, for posterity, some additional photos of my new favorite drink: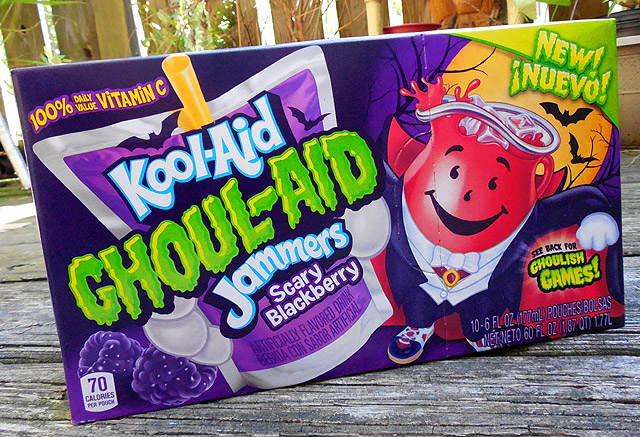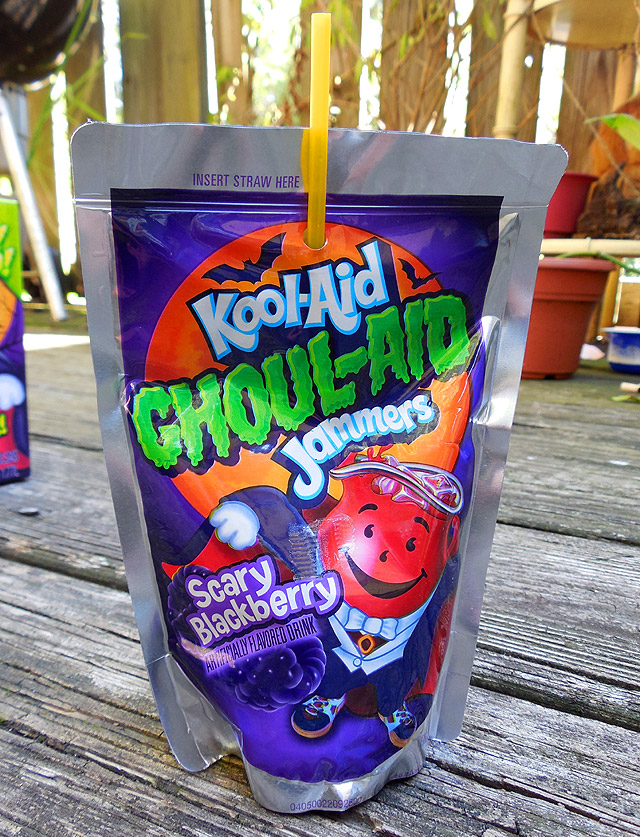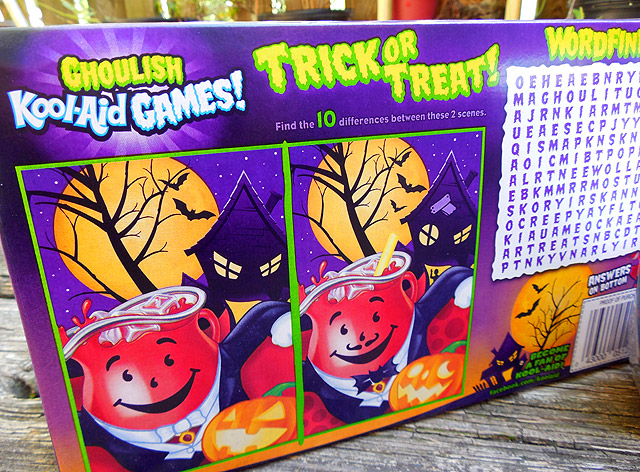 I AM TOO EXCITED TO WRITE WORDS. JUST WATCH THE VIDEO.
The 2013 Halloween season seems like it's gonna be freakin' impossible to top, no?