Another great thing about the 2013 Halloween season is that it isn't just about the heavy hitters. Fruit Brute and Ghoul-Aid Jammers may be getting the bulk of the press, but even plenty of the simpler things are amazing. Don't overlook 'em!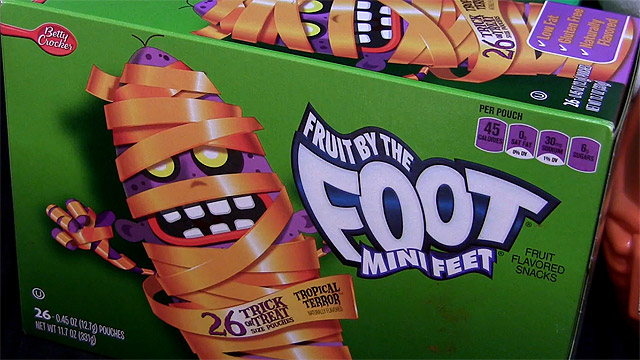 For example, take Fruit by the Foot's Halloween "Mini Feet." They're easy to ignore in the sea of so much top shelf stuff, but if you make time for a closer inspection, your reward is a spooky snack that'd have to try excruciatingly hard to be any better. Twenty-six adorably small "Tropical Terror" rolls, fronted by a cigar-shaped mummy in orange bandages!
They inspired me enough to make a video:
Have an excellent Saturday. This is one of the eight left before Halloween. Don't waste it.
Oh, and thanks to everyone who entered Dino Drac's "Terror Tires" art expo. I'm gonna start assembling the entries today, which will take a while, since it looks like there's more than eighty of them. Wow.
Some additional FBTF photos, just because: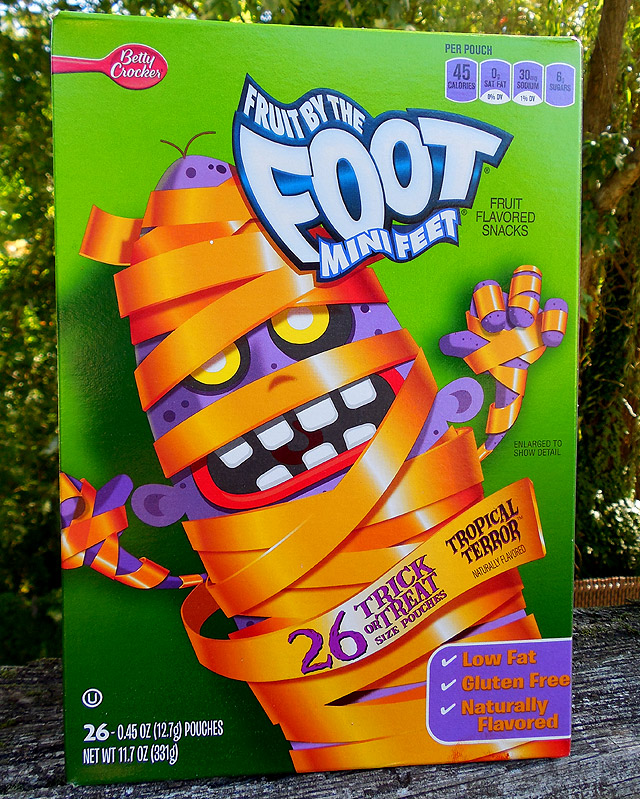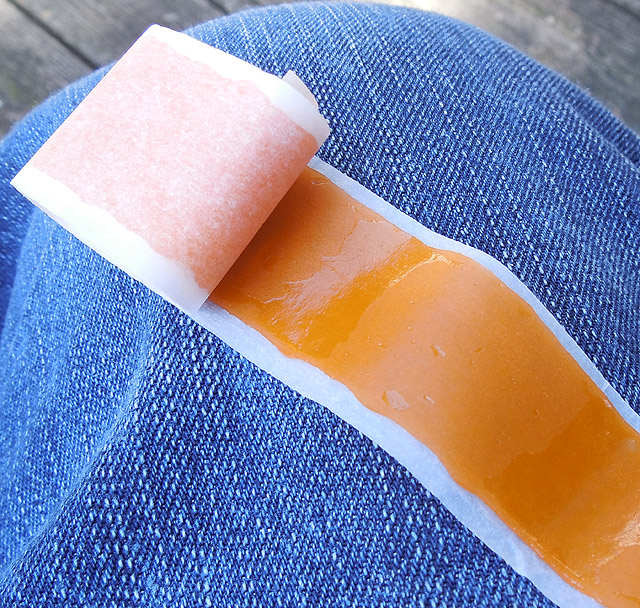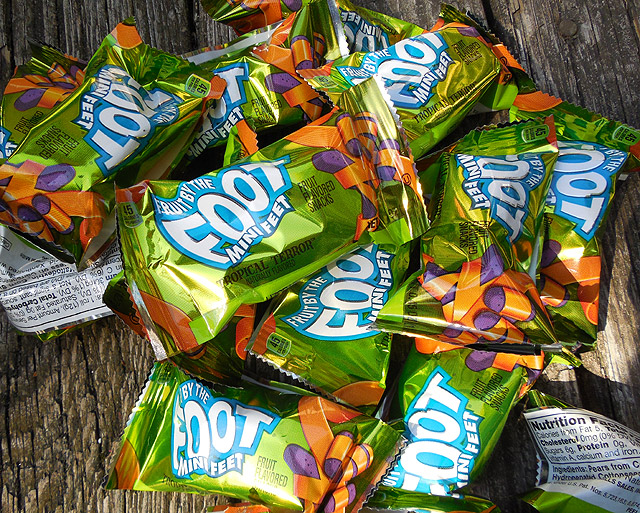 To be honest, I don't even know if they're "new" for 2013. Maybe I just wasn't paying attention last year?
If you're hitting the site for the first time this week, go back and check the rest of it. I've been posting like a lunatic. 🙂