Well, Thanksgiving kicked off with huge news.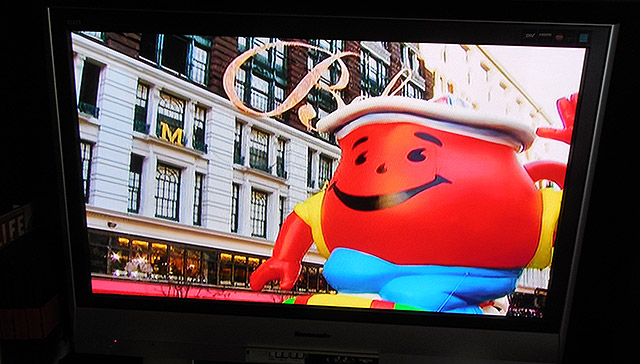 I'm sitting there watching a giant Kool-Aid Man roll by, and what does Matt Lauer announce?
THE PENDING RETURN OF SHARKLEBERRY FIN.
Oh my GOD. YESSSS!
I'll have more to say about this fantastic news later. This post is just meant to be my generalized "hey Happy Thanksgiving" message.
So hey.
Happy Thanksgiving!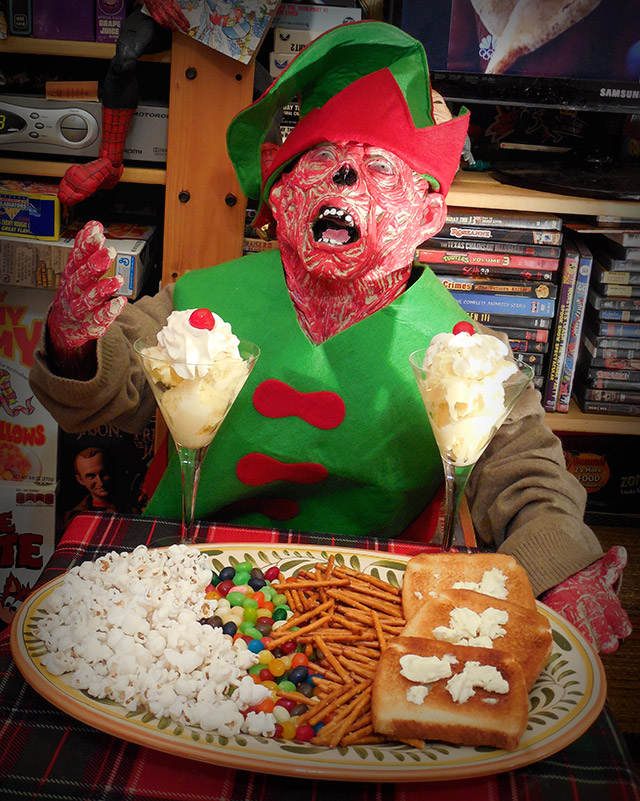 I'm thankful for all of you. I cannot mean that more sincerely. At some point over the past six months, this site turned the corner for me. A while back, it'd evolved into something I did mainly because it was something I always did. Well, NOT NO MORE.
I'd been chasing a "remembered feeling" with this for so many years. It's not something I often mention or could even properly describe, but I've managed to find that feeling again. I truly love the time I spend doing this, and I can't thank you enough for making it worthwhile.
I'll save the heavier sap for my Christmas post, but yeah, y'all are awesome. I've come to feel that my success isn't in the volume of my audience, but the quality of the people within it.
To celebrate, I recreated Charlie Brown's Thanksgiving. Many of you will remember the first time I did this, over ten years ago. It really deserved to be a yearly tradition, and brother, you gotta start somewhere.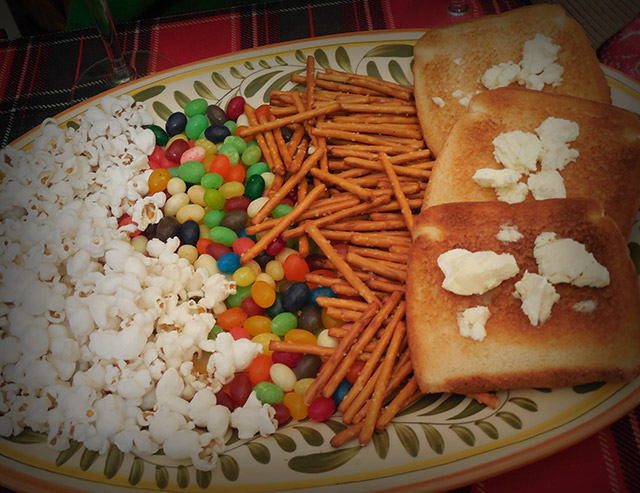 If you'll recall, Charlie Brown served popcorn, pretzels, jelly beans and toast for Thanksgiving dinner. It was positioned as a foul-up, and Peppermint Patty pretty much went berserk when she saw it, but all of us knew better. That was an amazing feast.
It was possibly the best-ever food-caught-on-film. Right up there with Aunt Bethany's cat food Jell-O molds. All you need to do is empty a few bags of junk food onto a serving dish, and you can call yourself a cook!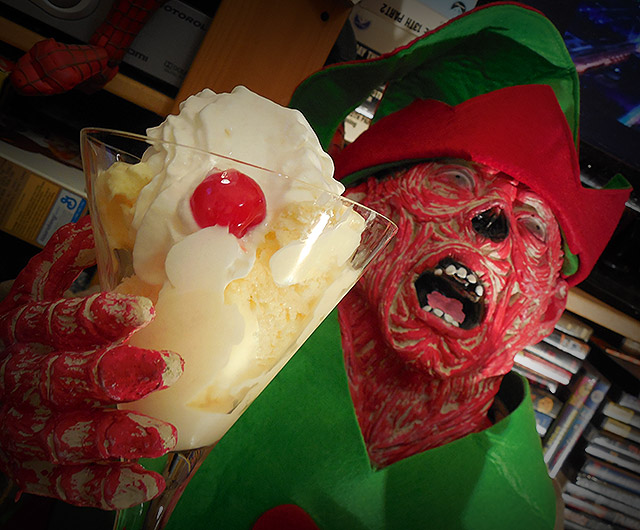 Ice cream sundaes were also served. If you decide that this adventure needs to become your adventure, I warn you not to forget the cherries. The cherries are beyond mandatory.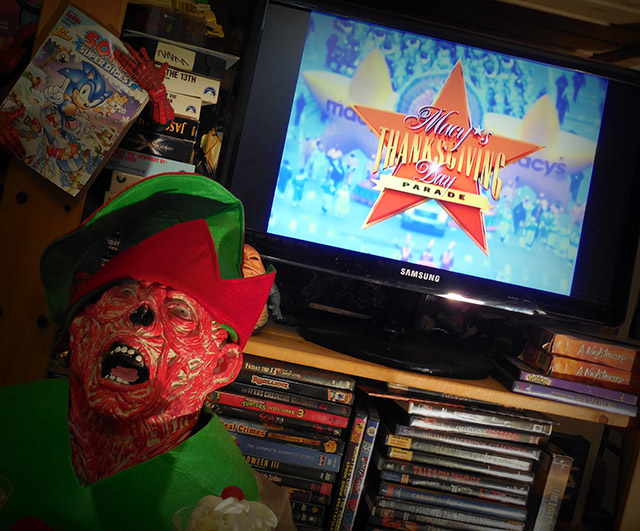 As Larry the Legless Corpse munches away, the Macy's Thanksgiving Day Parade marches on. Given the insane Kool-Aid news, thank God this wasn't the year that I decided to sleep in.
(Actually, that was never a concern. Aside from recreating Charlie Brown's Thanksgiving, I also needed to prepare stuffed mushrooms for like, 650 people. Or maybe it's closer to 40. Either way, the whole house is full of mushrooms, and I wouldn't be surprised if a frog with a banjo suddenly appeared on the couch.)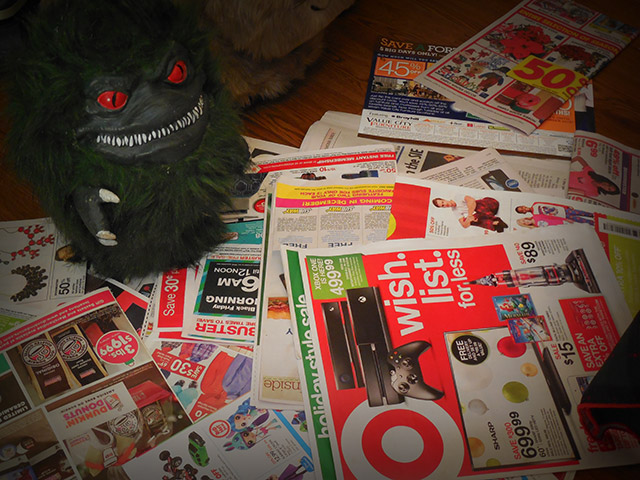 Nearby, Harley shuffles through the circulars and develops his Black Friday strategy. Personally, I'm more of a Cyber Monday guy. I like how all of the retailers incorporate 1996-quality lightning graphics into their website logos.
I love today, I'll love tomorrow, and I'll love the whole next month. When it's all over, I'll fall into a deep sulk and spend the evening hours looking up ways to live spitefully off the grid. But I don't need to worry about that now.
I hope everyone has a wonderful Thanksgiving. If you live in a country that isn't currently celebrating Thanks or Giving, I hope you have a wonderful Thursday.
Feel free to use the comments section for your catchall Thanksgiving confessions. What are you doing today? Who are you celebrating with? What are you thankful for? What are you eating? Is Sharkleberry Fin in stores yet, or is this gonna be a case where have to hit Stop & Shop every single day for eight months?
OH GOD, WHAT A GREAT FREAKIN' DAY.
[stextbox id="info"]Want to help me out? If you plan to do some holiday shopping on Amazon this week, please use my affiliate link. If you think I should earn my keep with a great gift idea, fine. Here's an inflatable lobster. You're welcome.[/stextbox]