It's here, it's finally here! Time for our annual review of an old Macy's Thanksgiving Day Parade!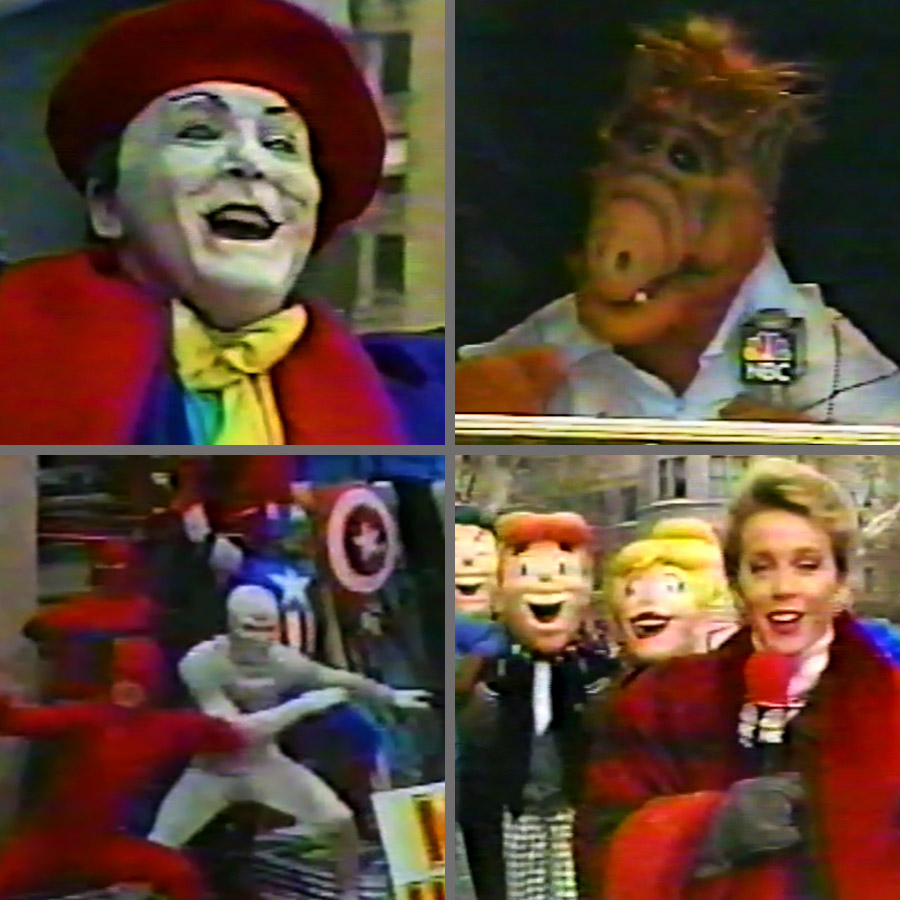 This year, me and Jay from Sludge Central are tackling the infamous 1989 Macy's Thanksgiving Day Parade, which is in the running for the best parade they've ever done. The Joker! ALF! A Marvel Comics float! A random skeleton dude! WILLARD SCOTT! They're all here!
Our parade reviews are some of our favorite episodes to do, and if I may Babe Ruth this thing, I think this might be our best one yet. The 1989 parade was just nonstop awesome insanity from start to finish, so we had a lot to work with!
Click here to listen to this month's show!
As a reminder, the Purple Stuff Podcast is also on Patreon, where you can grab an exclusive bonus show every month. November's will be dropping soon after Thanksgiving, and of course, it'll be holiday-themed. Join now and you'll get instant access to dozens of our previous bonus shows, too!
Oh, and as an extra special bonus, we whipped up this compilation of clips highlighting everything we talked about from the 1989 parade — including some of the original TV commercials that aired with it!
Enjoy the show! Thanks so much for your ears and for your support. Sharing the show around and giving us positive reviews really helps! Happy Thanksgiving to all who celebrate it. We hope this new episode adds to your holiday festivities!