December is moving way too fast. I should be used to it, since it always does. What is it about this month? Why is December ten minutes long?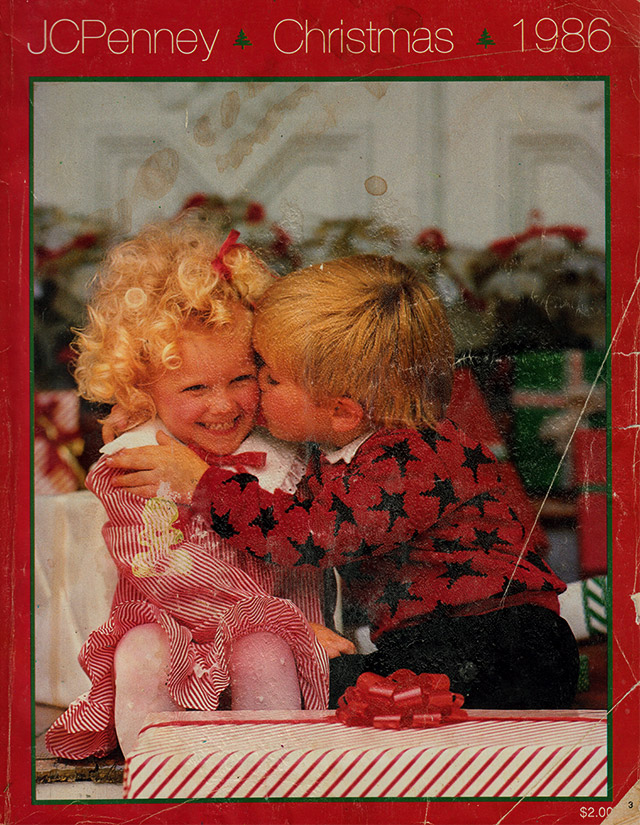 I can't slow December down, but I can make the most of what's left of it. By "make the most" I of course mean thousand-word articles about toy catalogs from 1986.
Today we're gonna look at highlights from JCPenney's 1986 Christmas catalog. I tried to avoid the most obvious stuff, which wasn't hard since my catalog was missing 30-40 key pages. (If you're looking for that year's heavyweights, check out my older review of the 1986 Sears Wish Book.)
Enjoy this trip back to a time when kids rode robots instead of bicycles. It was a different world.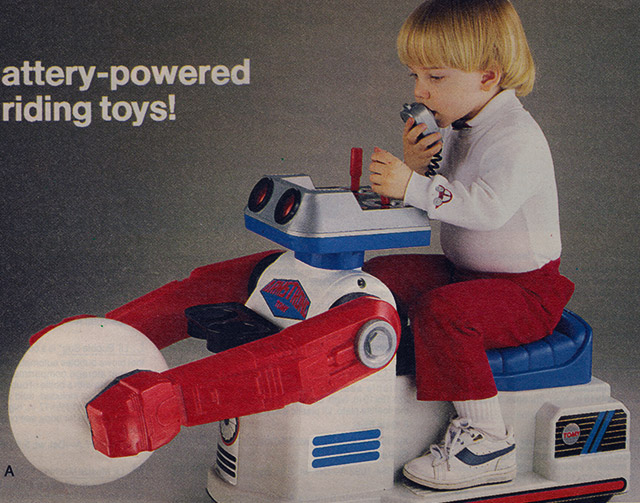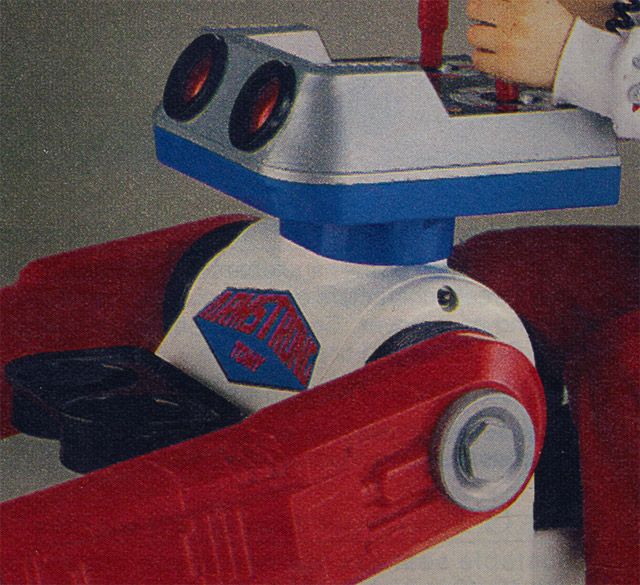 Armstrong Mobile Command Poweride!
($119.99)
This was produced by Tomy, the same company that gave us Verbot, Omnibot and so many other robot toys of the '80s. If anyone was gonna turn a tricycle into R2-D2, it had to be Tomy.
The Armstrong Mobile Command Poweride was a motorized scooter with an insane amount of features. Not only could kids drive him around, but Armstrong could even pick things up with his red robot hands. Assorted buttons triggered laser-like sound effects, and he even came with a microphone that made your voice sound robotic!
This was thirty-five years ago, but I guarantee you that all prior Armstrong owners still think about him every day. I'm sure you have distinct memories of riding your first Big Wheel. Well, imagine if your first Big Wheel had a robot head and arms that could lift bottles of soda. Jesus Christ!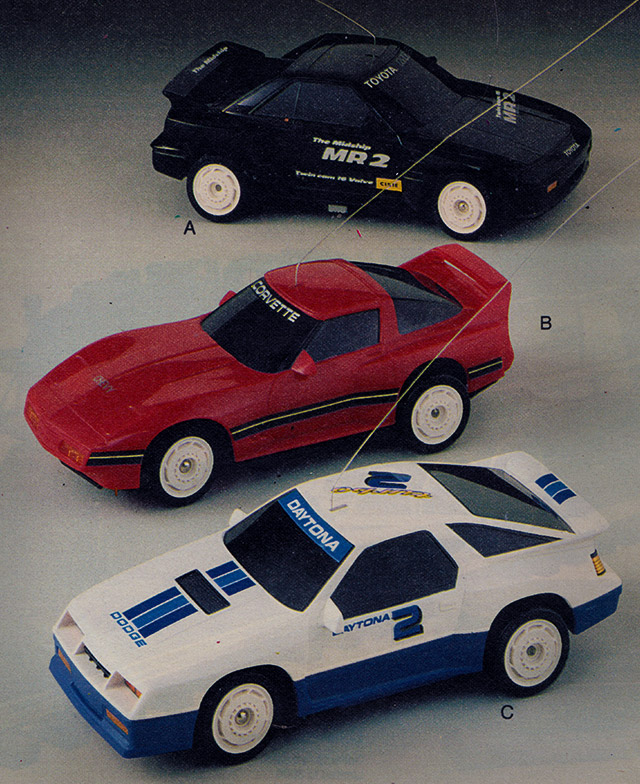 Radio Control Corvette!
($19.99)
My childhood friends beat me to the punch on the radio control car front, and even though I knew that the ones they had totally outclassed this Corvette's abilities, I chose style over substance. Just look at that beautiful thing! It's like they made a giant version of the best-ever Micro Machine.
For the first few days, that Corvette ruled my world. I sped the car up and down the street for hours on end, blowing through batteries and memorizing the clanking sound of its thin antenna. The honeymoon period would've lasted longer, but on my fifth or six outing, I accidentally drove the thing straight into a puddle. It never worked again.
Eventually, the broken Corvette found a second career as a prop in my action figure adventures. See, my various playsets were run by a mafia-like team of villains. They were fabulously rich, so parking a sweet Corvette next to their plastic castles seemed only natural.
Plus, since the Corvette no longer functioned, I could finally do what I'd been dying to do from the second I took it out of the box: Rip the antenna out, and tie it around my wrist like a bracelet.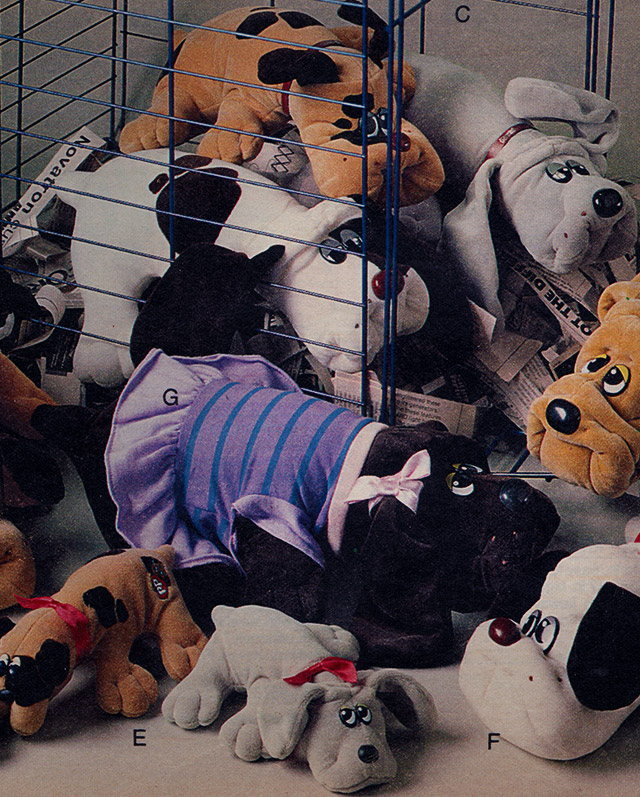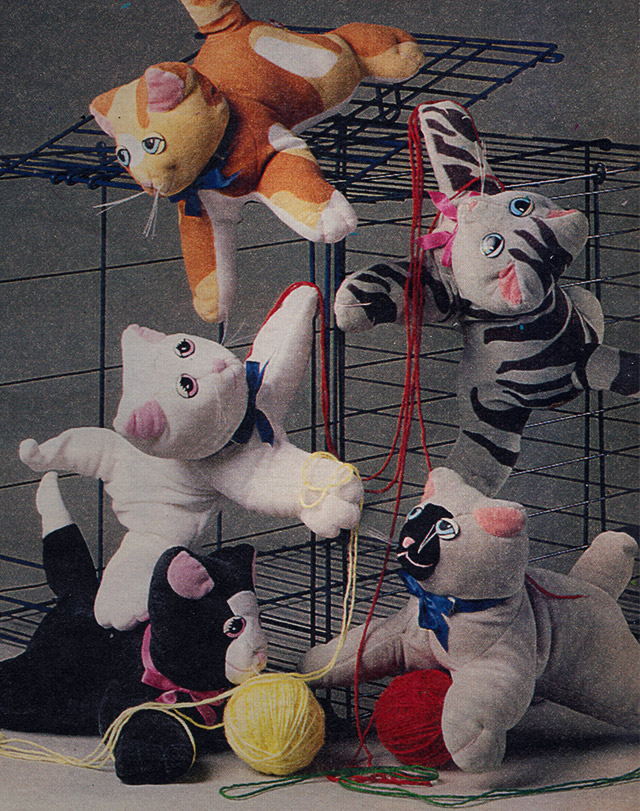 Pound Puppies & Pound Purries!
($17.99 each)
I never had any Pound Purries dolls, but I was all about Pound Puppies. The dogs were adorable, but the real draw was how Tonka made you feel like you were truly adopting a new pup, going so far as to include adoption certificates in every box.
I got my first Pound Puppy a few days before Christmas in '86. In truth, he wasn't supposed to be mine. I caught Mom wrapping one up for my younger cousin, and immediately threw all notions of conscience and grace out the window. It took major cajoling and a few croc tears, but she eventually relented. Cocoa was mine!
(Yeah, I named him Cocoa. Because he was brown.)
Cocoa and I became fast friends, and I soon amassed an army of Pound Puppies. Next was Spot, so named for the dark spots on his otherwise white fur. Then came a pile of the smaller pups, which lacked the heft of their brothers but were even cuter.
I got so much mileage from those dolls, and really did treat them like living creatures. Their favorite food was crushed-up Wheat Thins, served in bowls made from coffee filters.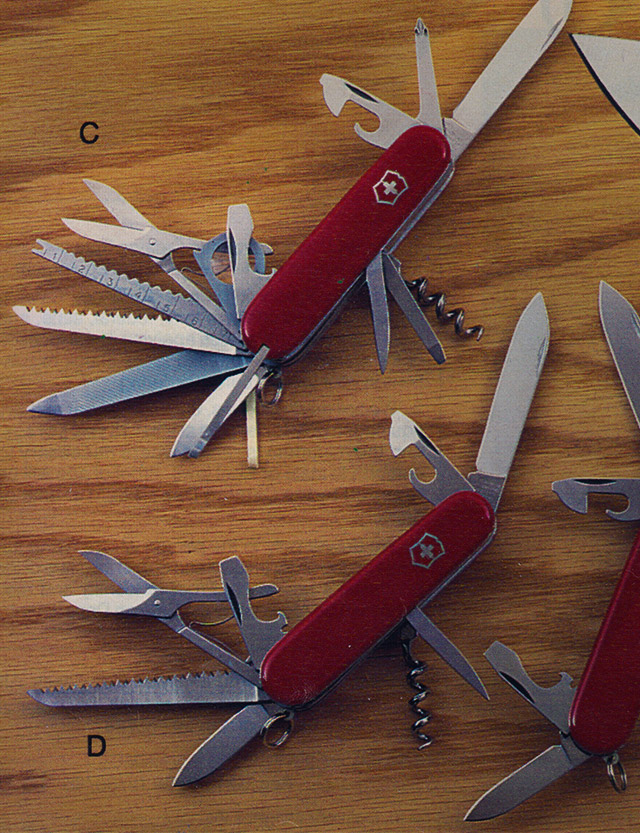 Swiss Army Knives!
($11.99 – $39.99)
It might've been a byproduct of our brief stints in the Boy Scouts, but me and my friends were OBSESSED with Swiss Army Knives for a while. (We were too young for them in 1986, so I'm guessing this was closer to '88.)
All of my closest friends had one, and we carried those things everywhere. Yes, even to school. We didn't openly flaunt them or anything, but it's wild to think that there was ever a time when small boys could bring knives to school without the vaguest concern.
Actually, if anyone was gonna bring these to school, we were great candidates, because I can't remember any of us ever using these things as knives. We were more into 'em for the superfluous tools. (My favorites were the toothpick and the dollhouse-scale scissors.)
That was the incentive in getting the most expensive Swiss Army Knives. The bigger they were, the more excessive the tools got. I couldn't believe I could fit a fish scaler, a magnifying glass and two types of screwdrivers in the palm of my hand. Technology, baby.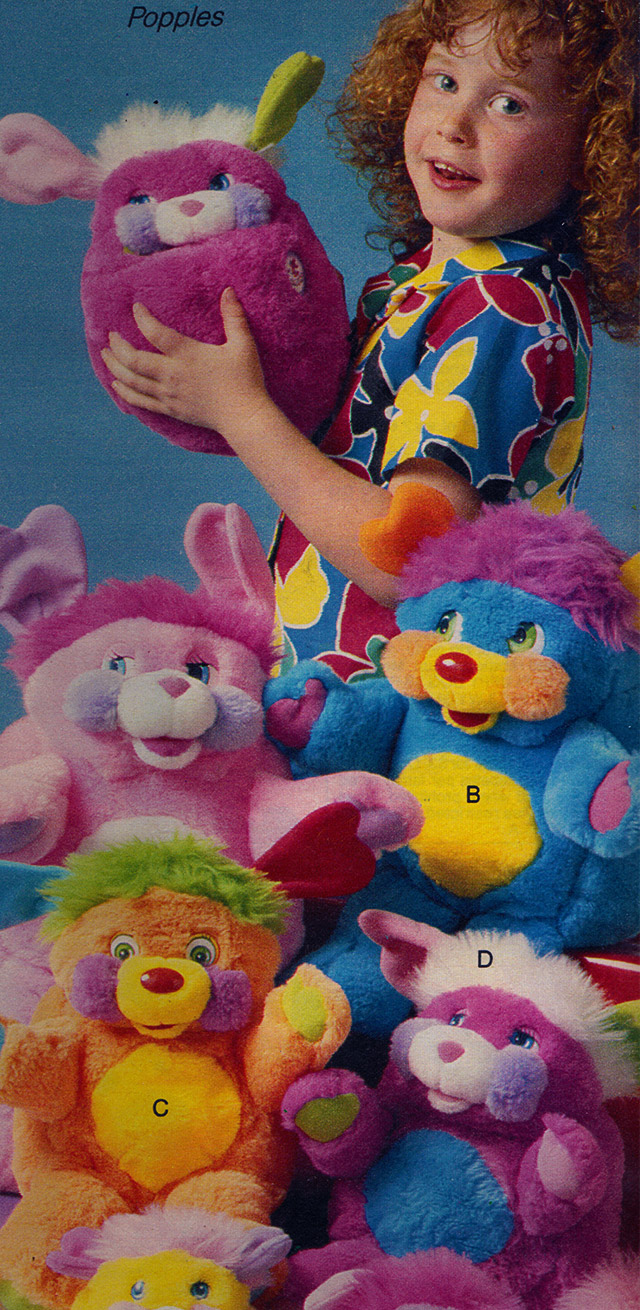 Popples!
($10.99 – $21.99)
I've written about the dumbass gender boundaries with '80s toys many times before. Some kids had the confidence to ignore them, but I had enough trouble fitting in without adding Polly Pocket and Sweet Secrets to the mix.
Another of my sacrifices was Popples, a line of colorful animals that could transform into balls. (They were like pillowy hedgehogs.) I ADORED Popples, but refused to admit it, let alone ask for one. My fear was that they were considered "girls' toys," and that every baseball team in the tri-state area would beat me up for liking them.
So, imagine my surprise when I visited my best friend and saw that he and his two brothers all received Popples for Christmas. A pile of Popples, in various sizes and colors. I was sooo pissed off. All three of them "out-guyed" me by every conventional measure. If they could be Popple pals with impunity, then surely I could get away with it too. Alas, Christmas was over, and Santa wasn't taking any more orders.
Thanks for reading! If you're just catching up on Dino Drac, check out my recent features on the 1987 JCPenney Catalog and the 1985 Toys "R" Us Dream Book.