In case you couldn't tell by the dead leaves, the chilly weather and all of the Santa Claus stuff at Dollar Tree, it is now OCTOBER. The greatest month of the year. Time for me to celebrate with two pounds of zombie makeup:
Madd Matt returns to the Halloween Countdown with another bag of SPOOKY GARBAGE.
Spend an eerie eight minutes watching me talk about disembodied hands, bright blue pumpkins and what the package clearly described as a "horror robe."
Oh, and there's also a bit about an old McDonald's menu sign. You'll probably be most interested in that.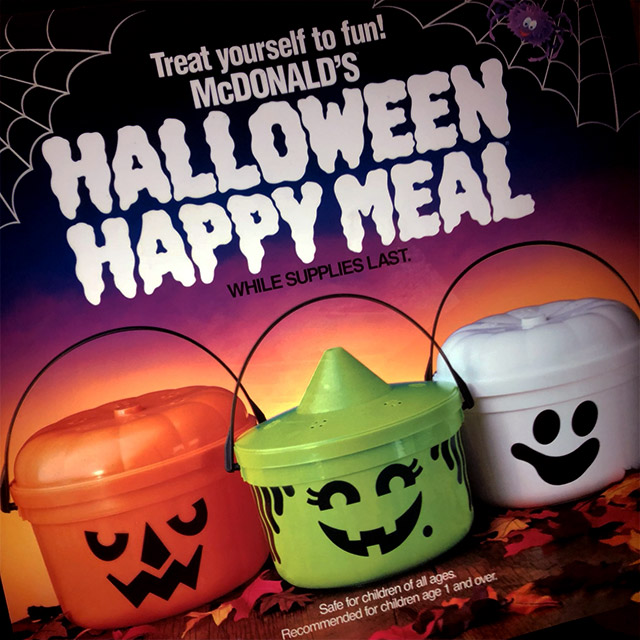 Gorgeous, isn't it? I just had to splurge. Been after one of these for years. May even order a custom frame. (I mean, I won't, but I'll at least think about it.)
Enjoy the video! Felt good to get back on the saddle. The very weird saddle.