Across the street from the diner was Mike's Souvlaki Express.
I have no idea what souvlaki is.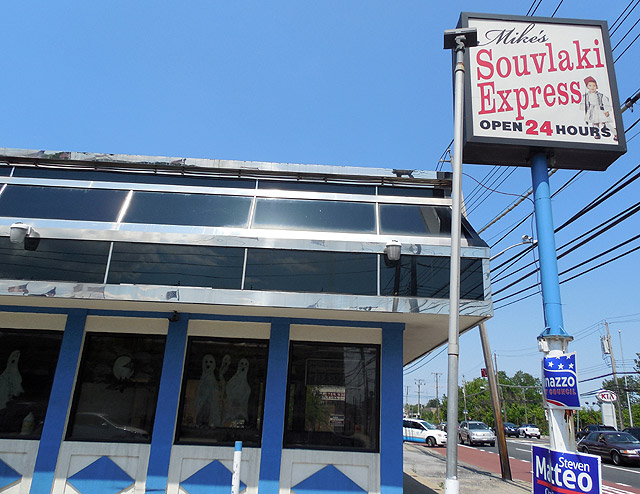 Mike's went out of business a long time ago. It used to be an A&W joint, and if you can look past the repaints, it still sort of looks like one. (Sadly, I never went there, and since that was our city's last remaining A&W, I'll never know what the fuss was about without making a four hour drive.)
Study that building closely. See anything interesting?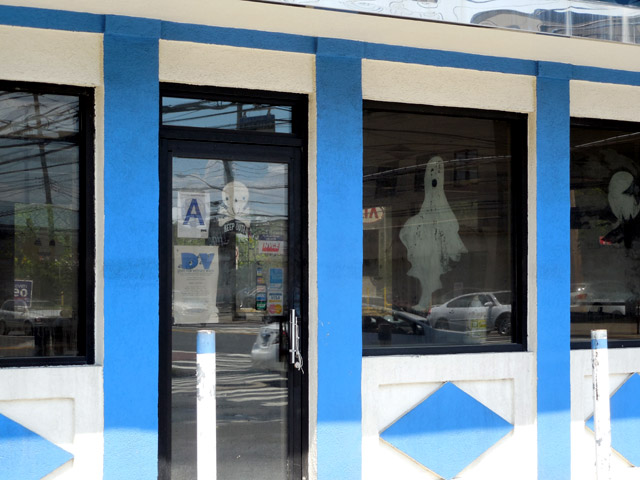 I'm not sure if Mike's shut down one, two or even three years ago, but I have every reason to believe that it closed during October. Every window on the building (and there were LOTS of windows) had a Halloween drawing on it.
The artworks were crude and enormous, and they made my day a hundred times brighter. I'm so glad I had the chance to archive this before someone else took over the building. No future tenant will ever create something as interesting as an abandoned Greek restaurant covered with pumpkin drawings.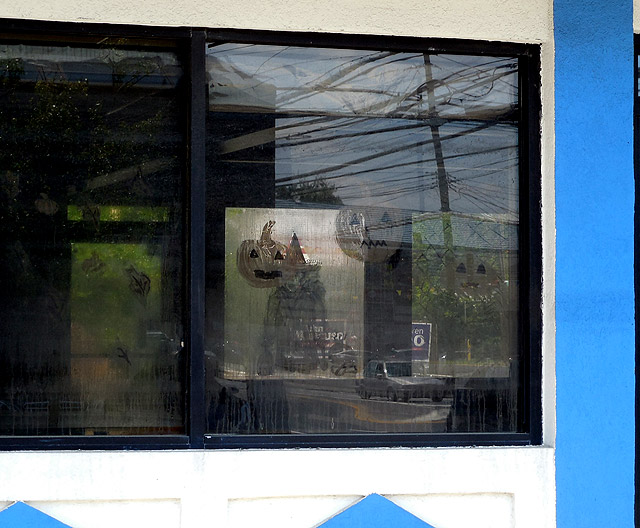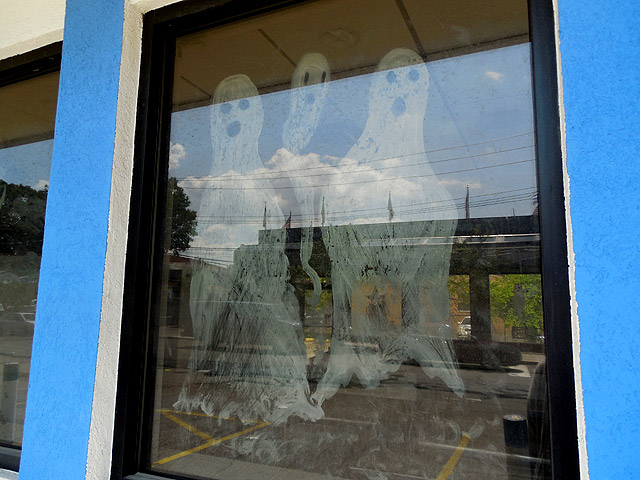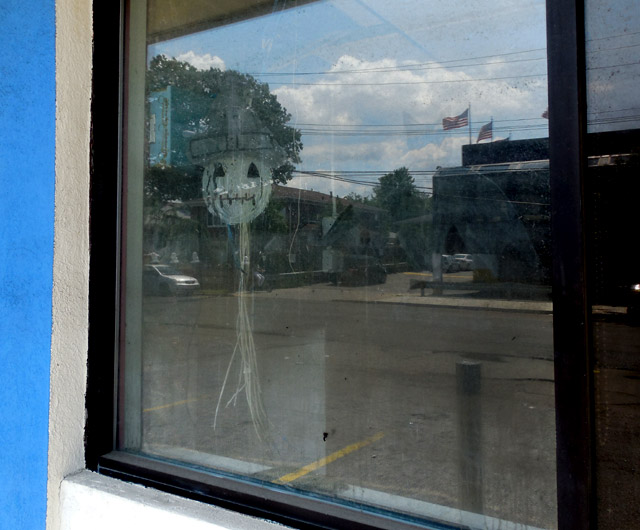 Sun glare made the art tough to take pictures of, but Mike's former staff covered every base. There were scarecrows, pumpkins, plenty of ghosts, and even a hideous witch!
I was in heaven. I didn't even mind attracting so much attention as I circled the restaurant to take 5000 photos. Didn't even flinch when that one asshole beeped. (But hey, if you're reading: Fuck you.)
There was something cheerfully unsettling about this. Almost like Mike's went out of business on a moment's notice. Did Mike's Souvlaki Express shut its door over pure economics, or did something more sinister happen, here?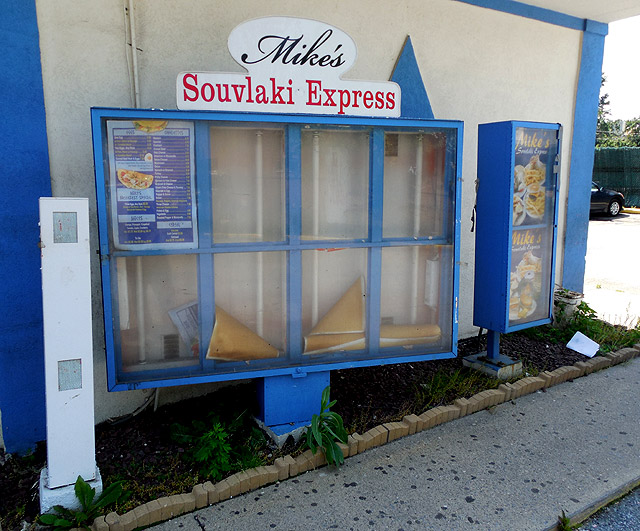 So, we've had turkeys, a filthy beach, anthropomorphic Chicle Tabs, and an abandoned restaurant covered in ghosts. I'm uh… I'm not sure how to end an article like this.
Let's go with a quote from Nietzsche.
Actually, nah.