After missing a week due to other obligations, I couldn't wait to get back to the flea market — no matter how severe the weather forecast.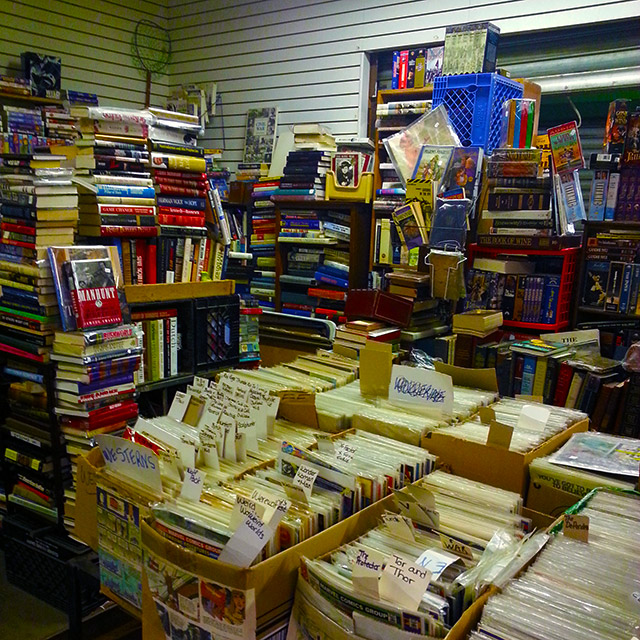 Unfortunately, the rumored storms shooed away most of the outside vendors, forcing us to make do with the indoor booths. I'd been avoiding these all season long, as experience has taught me that the indoor sellers want far too much for far too little.
As things turned out, the indoor vendors weren't so bad. Well, some were — like the guy who wanted $20 for loose Spawn figures that he identified as being "from the 1970s." Still, with enough hunting, we were able to find a few dealers with great stuff at yard sale prices.
Check out my scores, down below!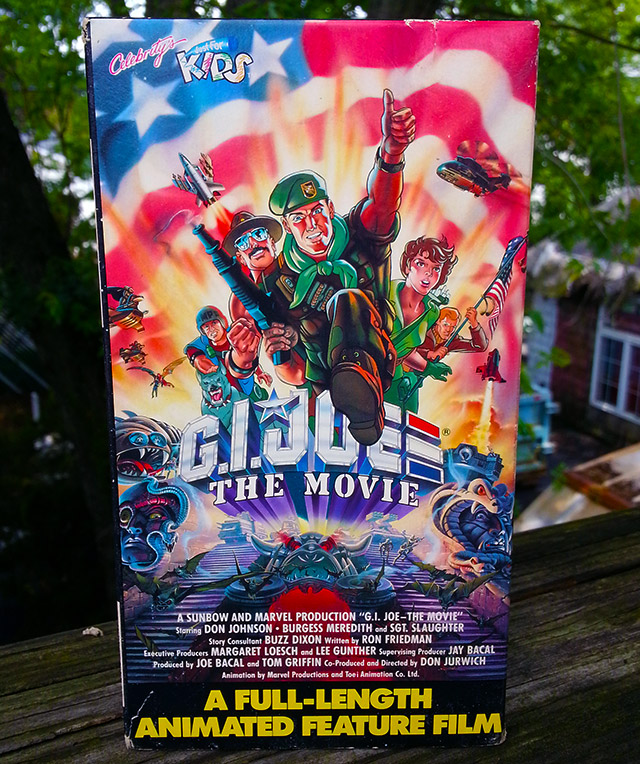 G.I. Joe: The Movie VHS!
Price: $1!
Since I love G.I. Joe: The Movie almost as much as I love stale Red Vines, buying this was a no-brainer. Some fans are hard on the film, which "re-imagined" Cobra as having been founded by creepy monsters, and arguably dove too far into sci-fi territory for a franchise had always been — however loosely — rooted in reality.
But me? I didn't care. Cobra Commander being spitefully transformed into a literal snake by an even bigger baddie? Incredible. The movie was weird, yes, but it was so good at being weird.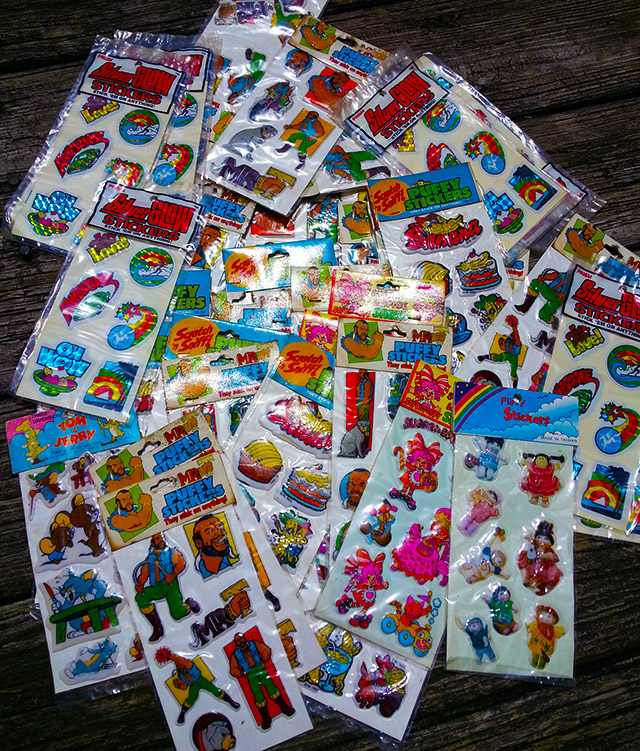 50+ Packs of Vintage Puffy Stickers!
Price: $10!
If you read my recent DealNews thing on yard sale buying strategies, you know that I'm all about the "bulk lot offer." In this case, a vendor who mostly dealt in books had a giant stack of old sticker packs. Since most of the stickers were of the "puffy" variety and about a third of them were based on Mr. T, I had to have them. Specifically, I had to have them all.
The seller wanted $1 per pack, which was perfectly reasonable, but I'd never pay $50+ for a bunch of stickers. Instead I grabbed the whole pile, and she let me take 'em all for just ten bucks. I'm guessing that these stickers had been sitting untouched in her booth for ten years or more. She seemed pretty relieved to be rid of them.
There were licensed packs for things like Mr. T and Tom and Jerry, and then a bunch of bootleg packs covering everything from Strawberry Shortcake to the Cabbage Patch Kids. Other just featured ice cream or prismatic roller skates. Even the "newest" packs are from 1985, so this was an incredible steal.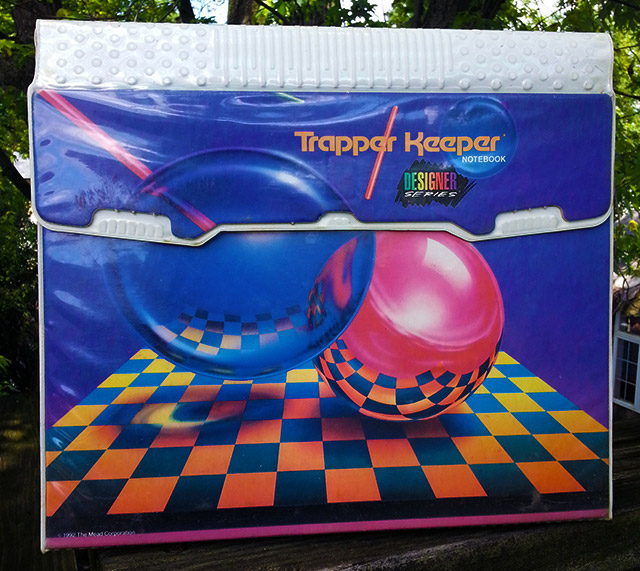 1992 Trapper Keeper!
Price: $2
Another dealer was selling sports cards, all of which were kept in album pages tucked inside this three-ring Trapper Keeper. I, of course, only wanted the Trapper Keeper.
So began a ten minute conversation with me desperately trying to make an offer, and the seller not quite understanding that I only wanted the Trapper Keeper, and not the 30 bucks' worth of hockey cards.
Eventually, he got it, and more importantly, I got this. I know Mead's making Trapper Keepers again, but you won't find any new ones with a design this decidedly '90s. (What the hell is going on in that picture?)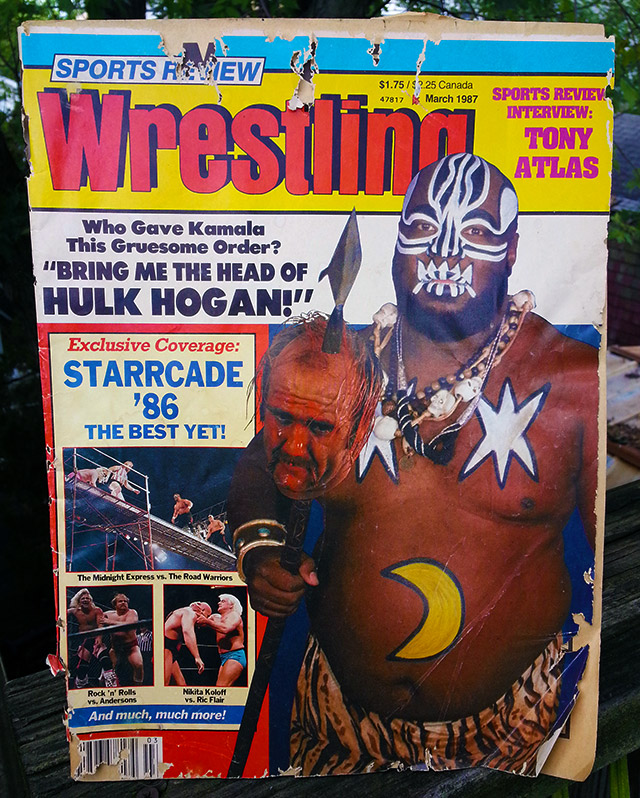 Horrifying 1987 Wrestling Magazine!
Price: $1!
AWW YES. I had this exact same issue of Sports Review Wrestling back in 1987. That cover was my go-to nightmare fuel.
Back then, there were a bunch of wrestling magazines not officially tied to any federation, filled with fudged facts and phony interviews. These magazines often treated wrestling more seriously than wrestling treated wrestling. For proof, look no further than this issue's still-infamous cover, which suggested that Kamala had successfully decapitated Hulk Hogan. The WWF never would've sanctioned that, and I still have no idea how these magazines got away with such things.
I grew up believing that the "monsters" of the wrestling business really were monsters, and magazines like Sports Review Wrestling were a big part of why. Applying tabloid sensationalism to a subject that was already ridiculous made for so many unforgettable stories, and the idea that Kamala wanted to actually literally murder Hulk Hogan is one that's stuck with me for the better part of three decades.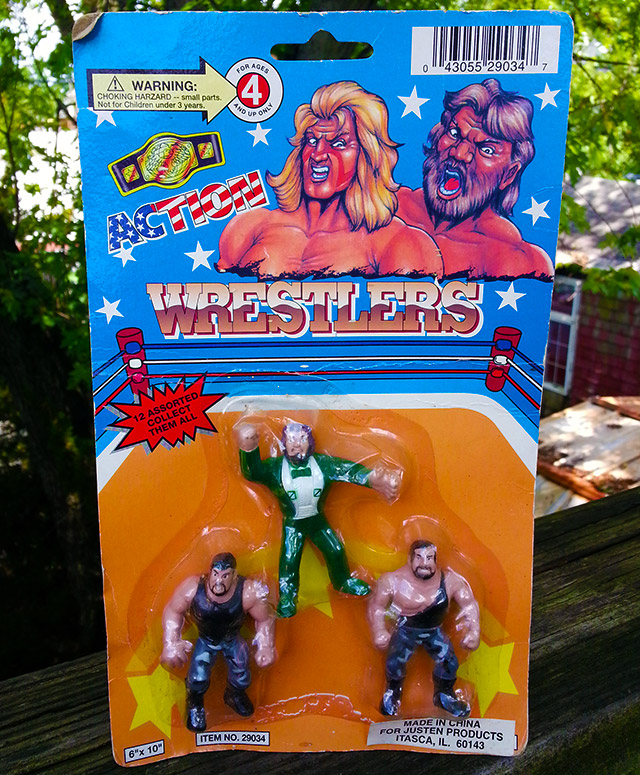 Action Wrestlers Three-Pack!
Price: $2
The same guy I bought the magazine from also had this undated set of knockoff WWF figures, probably from the early '90s. Given the unlikelihood that I'll ever see another three-pack like this, I'm still amazed at the $2 asking price. (Believe it or not, bootleg toys — especially ones with this much stupid charm — can go for plenty.)
The figures (that's Ted DiBiase and The Bushwhackers, for the record) are of the same quality as cake decorations, but the packaging is where this set shines. Check out the unlikely tag team of Fake Ultimate Warrior and Fake Jim Duggan!
(Side note: Jay from The Sexy Armpit spotted these first. Had he known the seller was only gonna want two bucks, they'd have probably ended up being featured on his site. Sorry mang. I'll give you some Mr. T stickers to make up for it. I have a few I can spare.)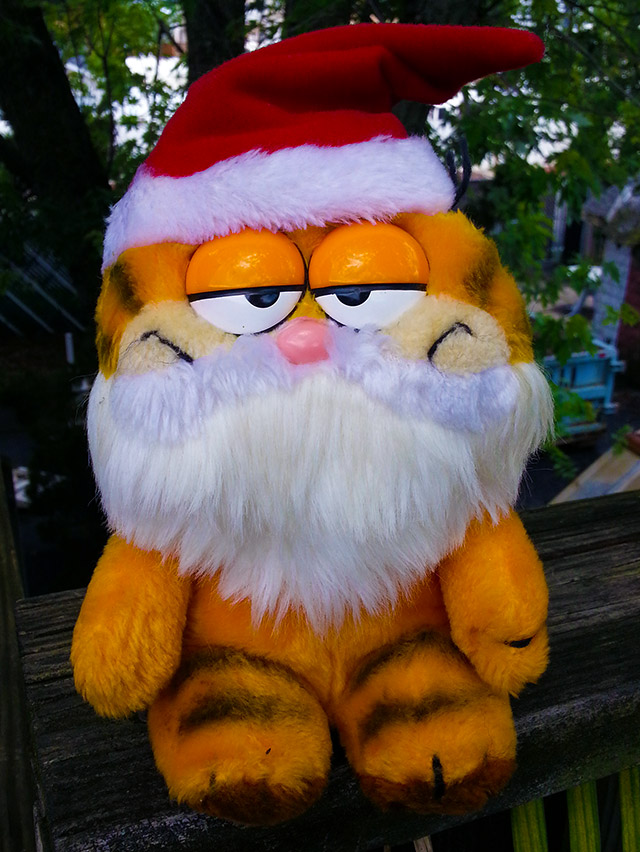 Santa Garfield!
Price: 50 cents!
I try to resist plush dolls whenever possible, because even the cleanest of 'em always seem to be hiding worlds of filthy trouble. Still, I am only human, and I couldn't let poor Garfield remain unadopted.
He's from 1983, and I'm only 50% sure that he's supposed to be dressed like Santa. Elves can wear red hats too, right? Because he could just as easily be an elf. Or a gnome. Are gnomes elves? God, I didn't expect a ratty Garfield doll to raise so many questions.
Not a bad haul for $16.50 — especially considering the fact that I should've paid three times as much for the stickers alone. My hot streak continues!
PS: Wanna keep up with all things Dino Drac? Easiest way is to follow me on Twitter.