"It's the first day of summer" is both the truth and the opening line to my debut rap single, I Can't Stand To Sit.
I thought we'd celebrate the shift in seasons with the most summery thing imaginable: Bamm-Bamm Rubble beating the shit out of cereal.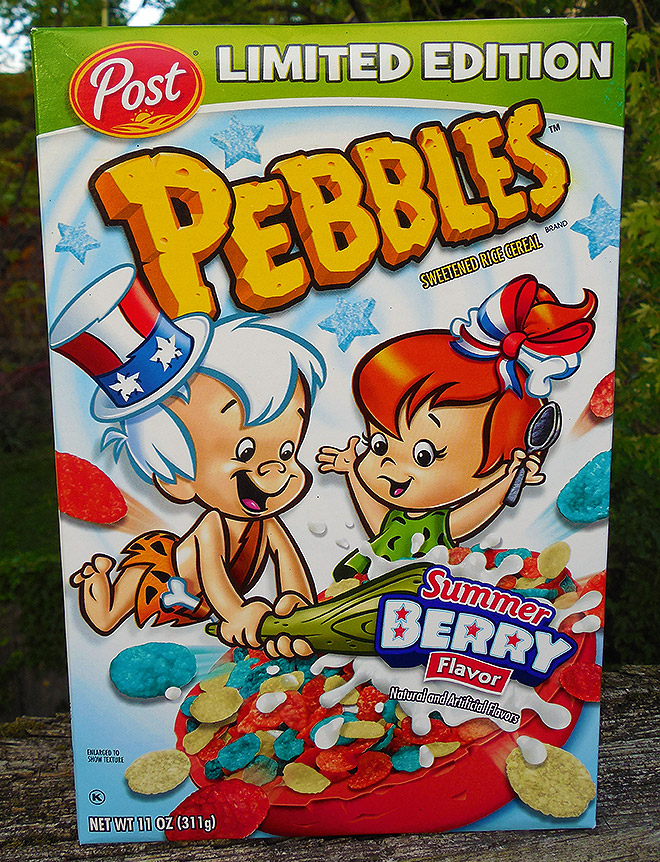 New from Post, it's Pebbles Cereal in a limited edition "Summer Berry Flavor."
I've beaten this horse before, but I'm still irked by cereal companies using the "limited edition" term. "Limited time," yes, but "limited edition" makes it sound like there's some frantic foreman in Post's shiny factory, waiting to throw cold water at the fusebox to ensure that his careless staff doesn't make even one box beyond 5000. I like the image, but I know it to be false.
Looking over the box, it's obvious that this was originally intended to have a strict Independence Day theme. At the last second, Post changed it to "summer," reasoning that it was better to get an extra month's worth of sales out of their efforts. If you doubt my theory, just check out Uncle Bamm.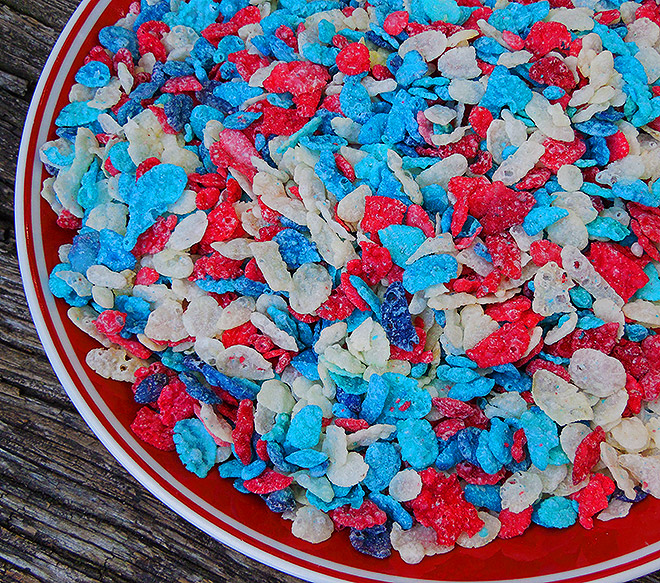 The red, white and blue cereal bits put a stamp on the Secret Americana thing, but they're still "generally summery" because they smell like freeze dried popsicles.
Pebbles Cereal doesn't taste as good as it did back when Post was still using chicken fat, but it's never smelled better. I've spent the past twelve hours doing whip-its with the box. It doesn't get me high, but it does make me remember when I was seven and at the beach and begging to go home because fuck the beach.
The flavor is not dissimilar from a blue Fla-Vor-Ice. That's good, because the only thing on the entire planet that's arguably better than a blue Fla-Vor-Ice is a red one.
Summer Berry Pebbles actually tastes better than normal Fruity Pebbles. Seems like a defeatist move from Post. Summer Berry Pebbles will be gone by September, and I don't know if I can go back to regular Fruity Pebbles when that happens. Unchecked front-loaded incentives can crush a business, and since Post is the company that gave me a purple rubber Fred Flintstone figure back in '87, I wish them nothing but luck in weathering the upcoming storm.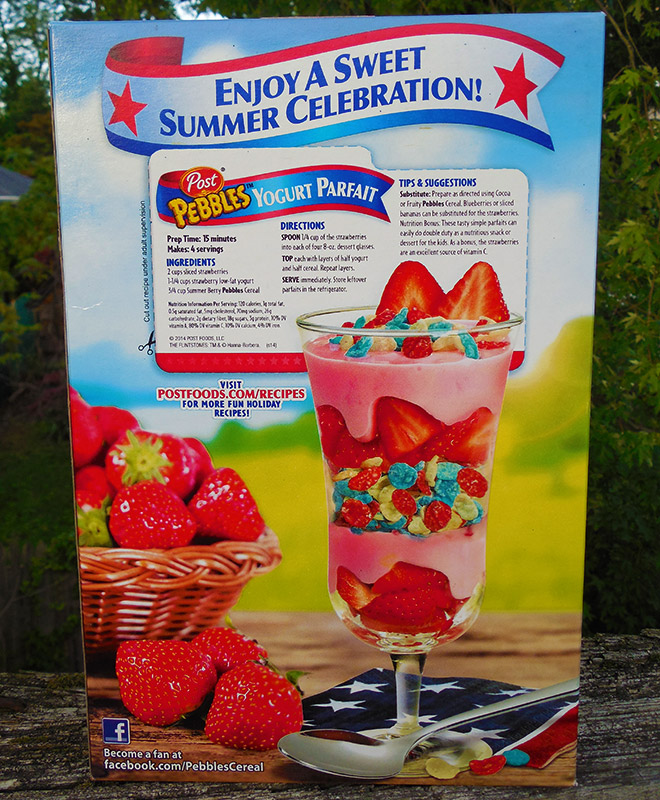 Now, the real reason I'm here. THAT. Longtime readers know that I cannot read a wacky recipe on the back of a cereal box and think about anything else until I execute it. I had to see a Summer Berry Pebbles Yogurt Parfait in person.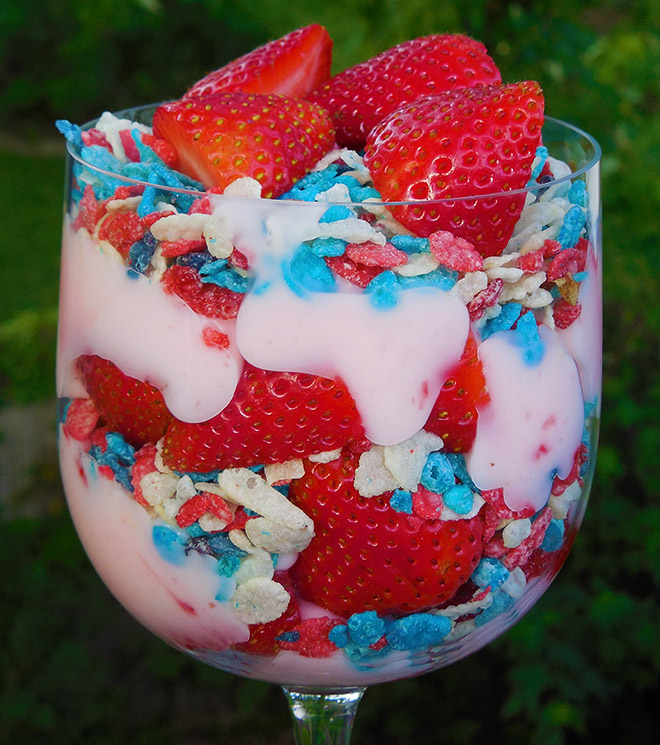 Oh, that photo. Pure summery sex. To make one, all you have to do is create layers of sliced strawberries, strawberry yogurt and Summer Berry Pebbles. The end result looks like the attractive vomit of a fantastical unicorn, but good Christ is it delicious!
I'm not a parfait kind of guy; the issue over whether the "t" is silent or not is too stressful. Even so, I was totally in love with how this tasted. It was crunchy and gooey, tart and sweet, and probably another ten pairs of contradictory adjectives. You can hear more of them in I Can't Stand To Sit.
I am very happy with Summer Berry Pebbles Cereal. It's festive, it smells like God, and it gave me a reason to dump yogurt and fruit in an oversized wine glass. The summer has begun in strong fashion.