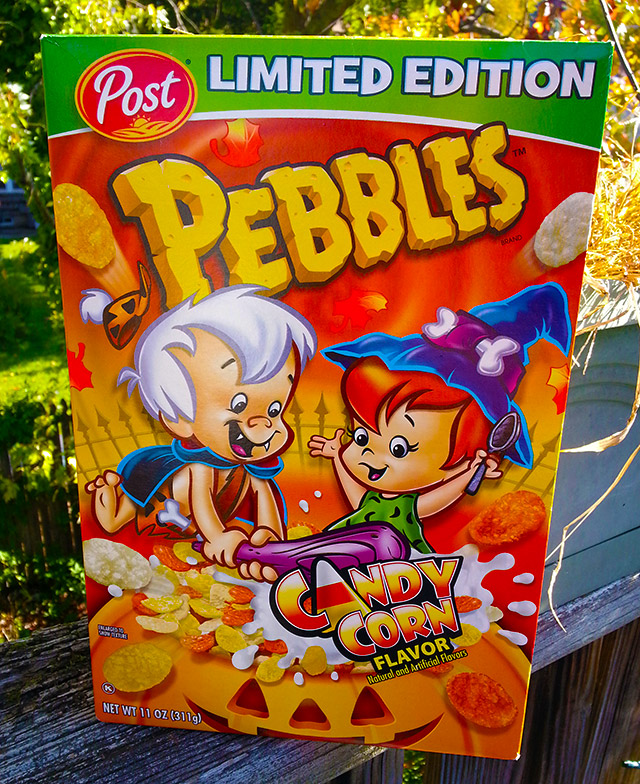 Happy Saturday! With less than a week left before Halloween, I hope you're taking advantage of the weekend by cramming in as many SPOOKY THINGS as possible. Don't dawdle. You're gonna miss it when its gone.
Might I suggest tracking down a box of Post's new Candy Corn Pebbles cereal?
I've been trying to get my hands on this since the start of the Countdown, but around here, it didn't hit stores until this week. I say this with confidence thanks to nigh-daily searches that left me with nothing but anguish. Oh well, it was totally worth the wait! See what I thought in three and a half minutes:
As I mention, the cereal looks and smells like candy corn, but the taste is neutral enough to make it safe for people who hate candy corn. It's basically a less tangy Fruity Pebbles, or perhaps more accurately, a cross between Fruity and Cocoa Pebbles. Which I think is a first?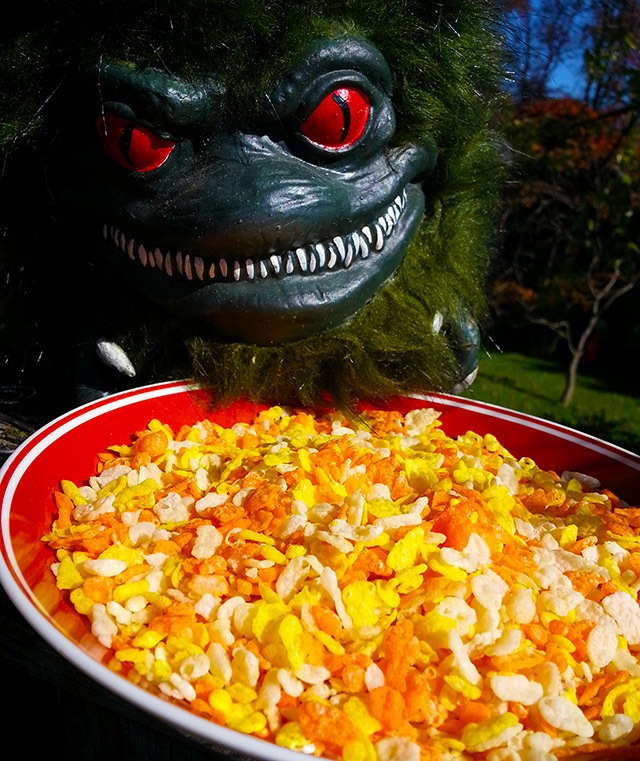 It's one of the best Halloween foodstuffs we've seen all season. I like it, Harley likes it, and I'm pretty sure that you'll like it, too.
Have fun hunting! Even if you don't eat it, a box that looks that good surely has a hundred decorative uses.