The 2013 Christmas season hasn't been especially hot for weird food, but if you look hard enough, there are a few big time players.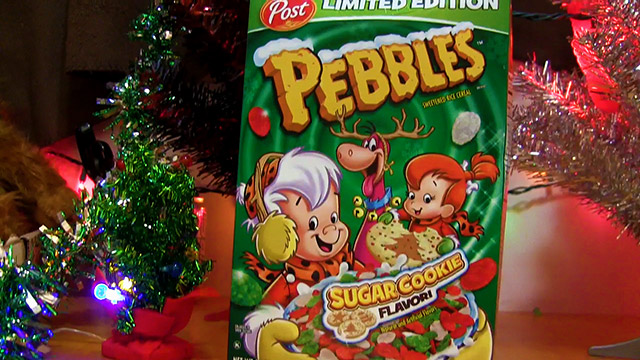 Like this one, for example. Post's Pebbles cereal with a limited edition SUGAR COOKIE flavor. It looks good, it tastes good, and the box features Dino wearing Grinch dog antlers. I have exactly zero complaints.
Get the whole story in this sickly sweet video review:
For the life of me, I could not find this in stores. Still haven't. I got so fed up with the fruitless department store runs that I gave in and ordered it from some third party seller on Amazon. If you're dying for a box, try there!