I hadn't intended for this to become an '80s week on Dino Drac. It just worked out that way. And now I shall make it official by opening a box of cereal from 1986.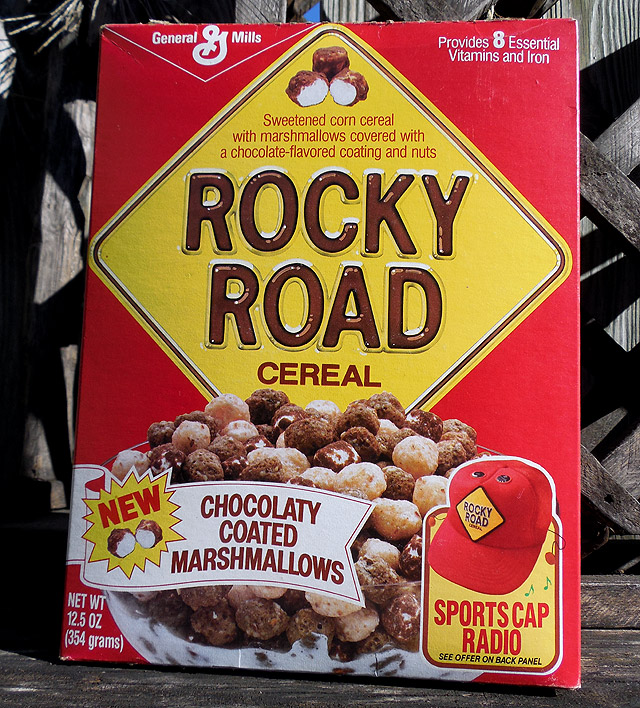 I don't know exactly when Rocky Road Cereal went out of production, but it did, and people miss it. Not all people, but some people. I can't honestly count myself among them, but that's only because I grew up with too many other favorites to make room for this. From all accounts, it was a good little cereal. It deserves one more day in the sun.
So, here's a video of me opening a vintage box, and trying to figure out how to make that interesting without actually eating it:
I don't know if I succeeded, and I misspoke more than once, but I can guarantee that this will be your only shot at seeing a 1986 Rocky Road Cereal unboxing video. So there's that.