While killing a few minutes at Walmart last night, I stumbled upon a costume that I could NOT leave without. This one: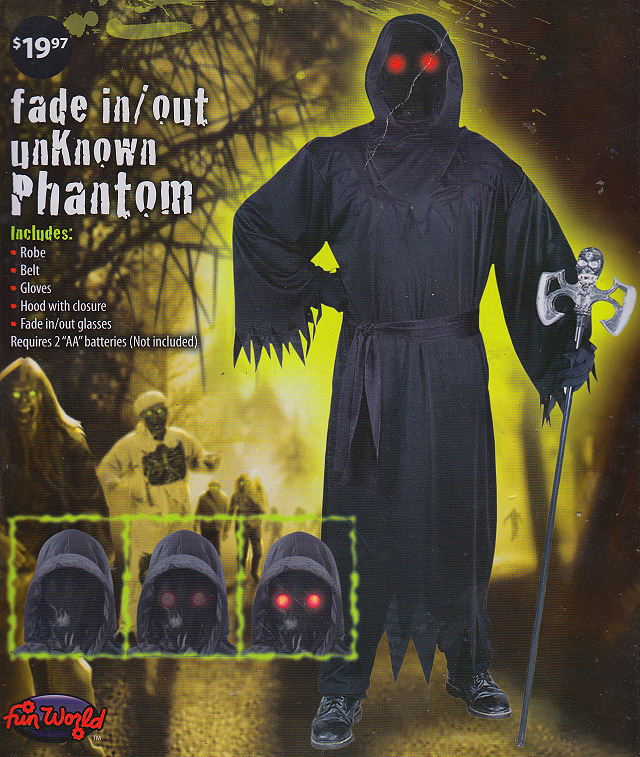 The UNKNOWN PHANTOM costume!
The chances of me actually needing a Halloween costume this year are slim, but who could turn this down? It's a full-body reaper outfit with blinking demon eyes!
BLINKING. DEMON. EYES.
Watch me try it on. It'll only take three and half minutes:
Thank you.