This was a good day. The weather was nice, I won a cheap eBay auction, and oh yeah, I made VINCENT PRICE'S SUPPER CASSEROLE.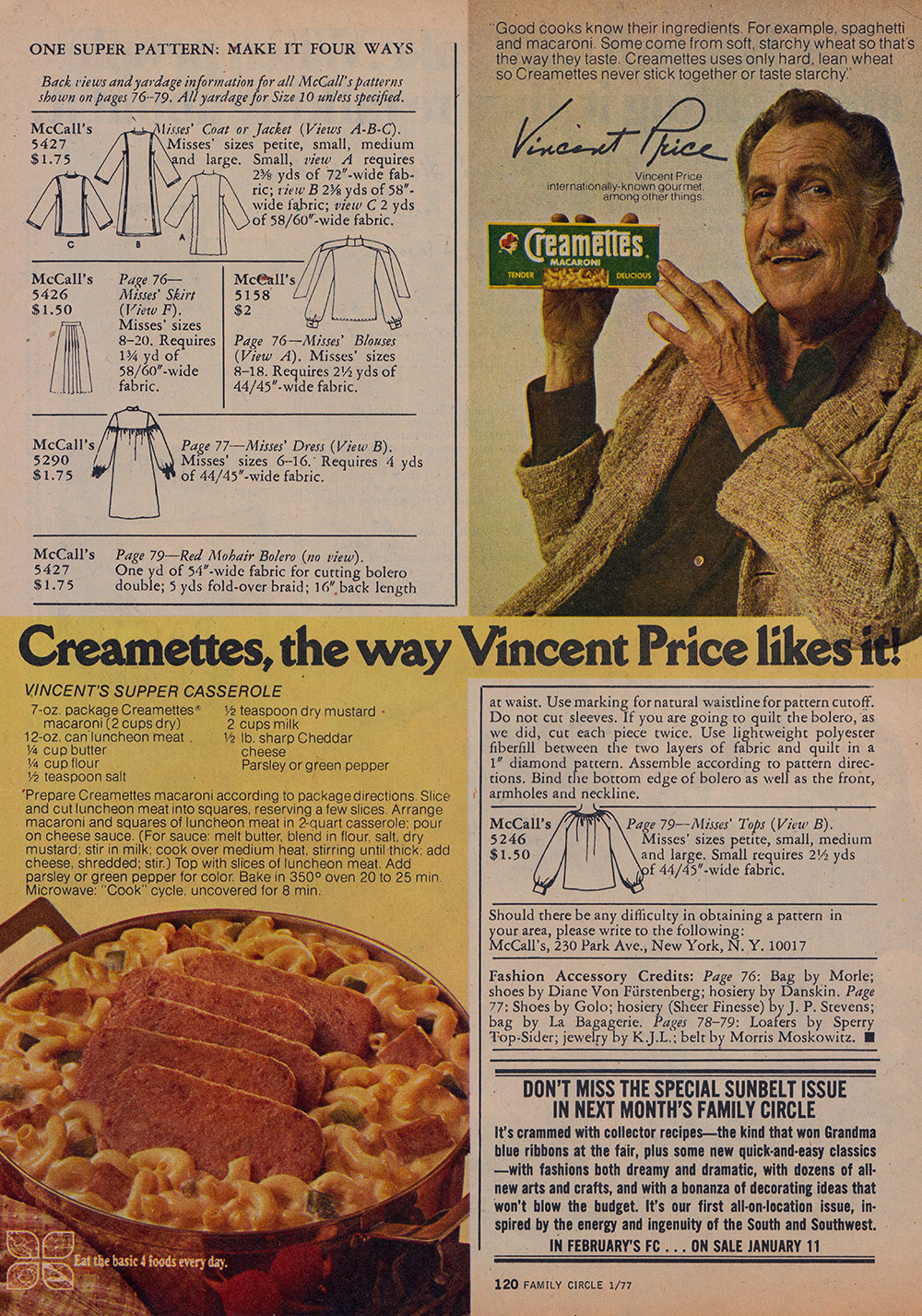 Back in 1977, Vincent Price shared this wonderfully weird recipe on behalf of Creamettes Macaroni. Price never shied away from paid endorsements, but since he was a noted gourmand with his own cookbooks, this one wasn't exactly out of left field.
You may have seen an alt version of this ad floating around social media. I was tipped off by my pal Dan, but I believe the source pic came from RetroNewsNow.
The glorious image of sliced Spam over creamy macaroni compelled me to track down the vintage Family Circle issue that the ad appeared in, which in of itself was a treat. Aside from the wackadoo recipe, the mag also came with a King Kong iron-on!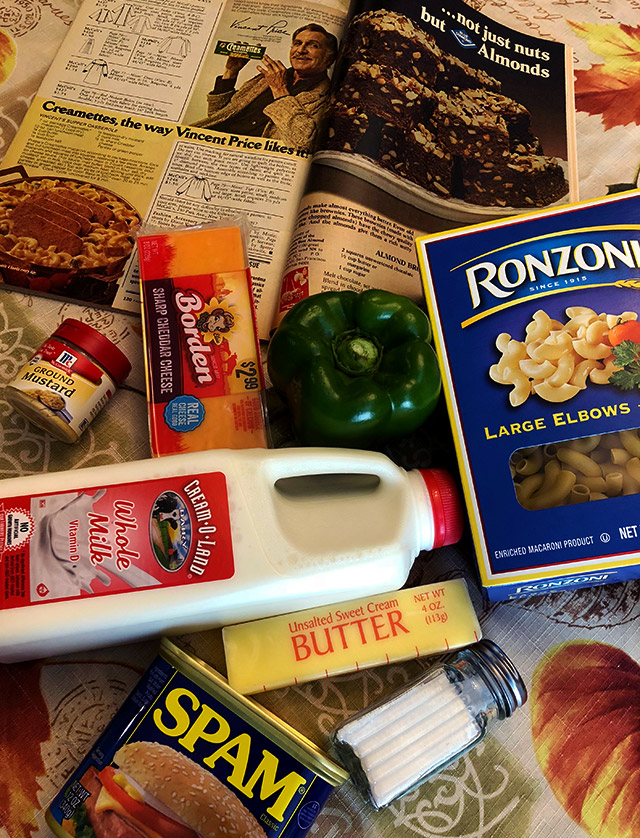 Now armed with legible directions, I considered it my duty to prepare Vincent Price's Supper Casserole. Aside from the salt, I had none of the ingredients on-hand. Twenty bucks and a trip to the supermarket later, and I had all of the elbow pasta, ground mustard and sharp cheddar that Vincent demanded of me. (It's neither here nor there, but I also bought Jell-O.)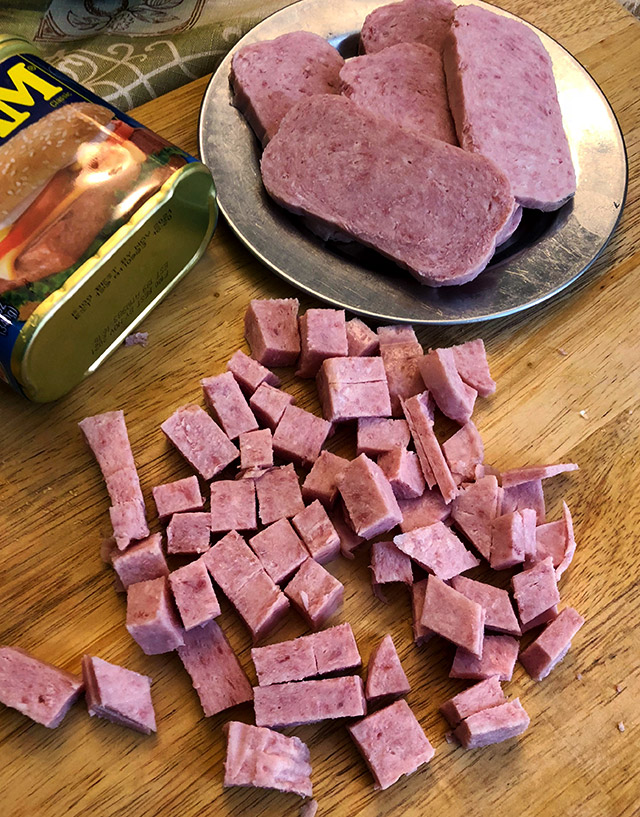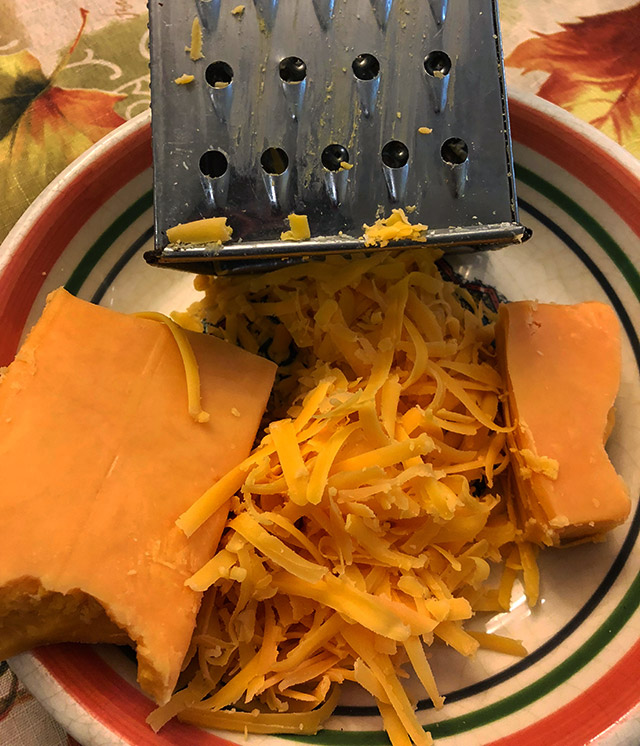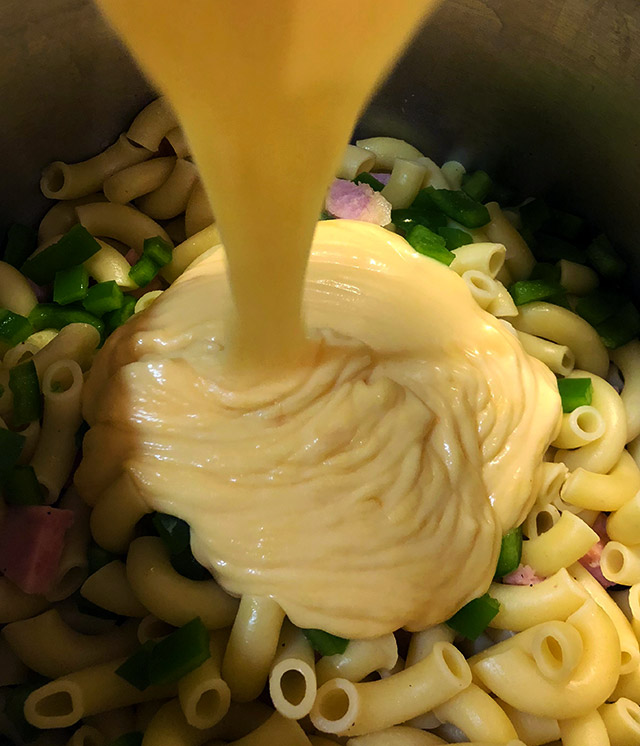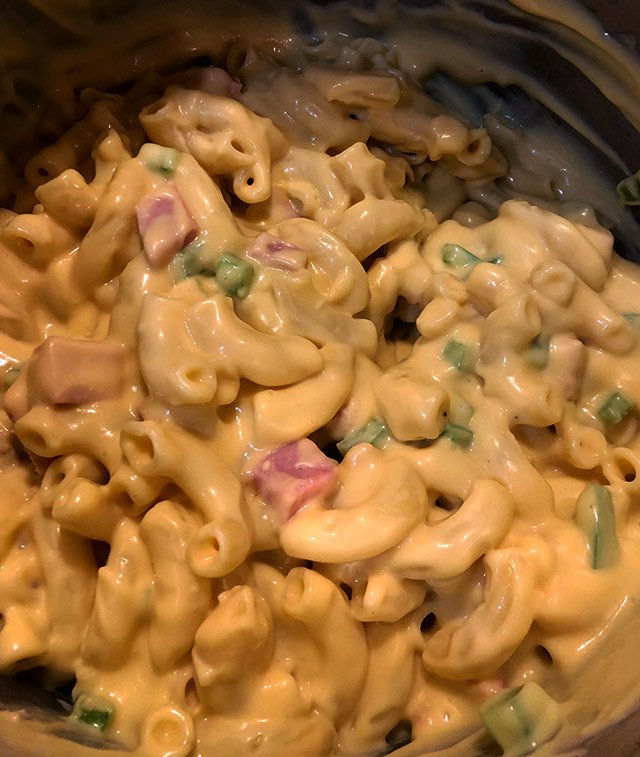 I'm not going to give you a step-by-step tutorial, but if you're dying to play along, here's a bigger photo of the recipe.
My main attraction was the Vincent Price connection, but getting to mess around with Spam was right up there. I'm lowkey fascinated by Spam, but before today, I don't think I've ever actually eaten it. Gotta say, it lived up to the decades of hype. Stuff's like meat Play-Doh.
Preparing the elbow pasta was easy enough, as was dicing the green pepper. The trickiest part was the sauce — a mix of butter, flour, cheese, salt, dry mustard, and a whole fuckin' block of cheddar cheese. That took some time and finesse, but it was worth it. It's comparable to bottled cheese sauce, but with an unmistakably homemade taste, if that makes sense?
After assembling everything in an oven-safe dish, I kicked back for 25 minutes and considered the almost-definite fact that I was the only person in the whole world cooking Vincent Price's Supper Casserole at that precise moment. Not gonna lie, it made me feel special. Or at least as special as someone can feel when they're five-days-unshaven and wearing a shirt covered in splashed cheese sauce.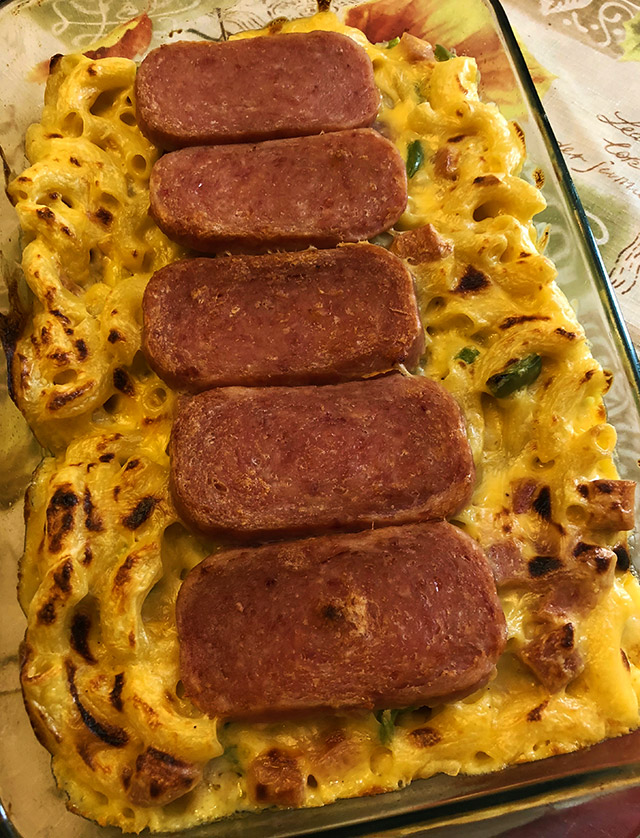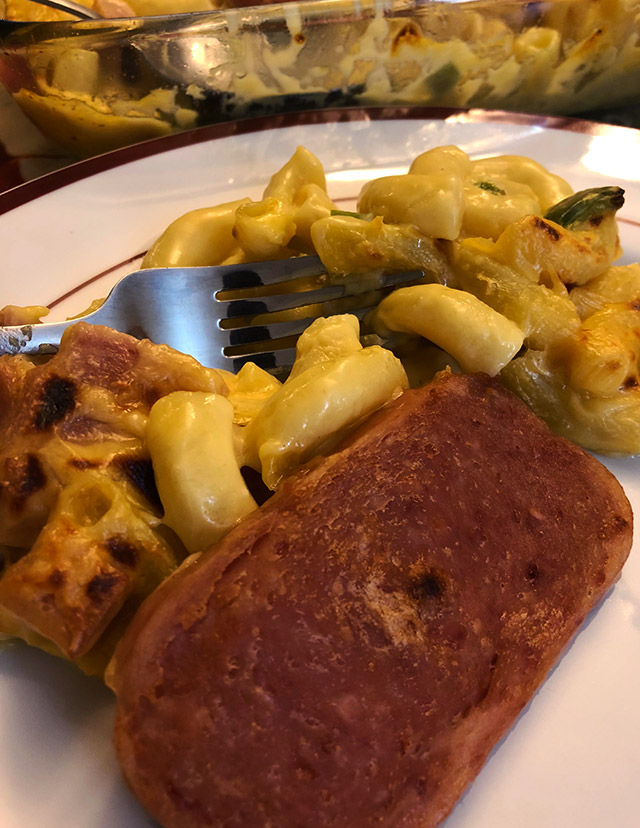 Shown above is the finished product. Guys, no matter what you think about those photos, Vincent Price's Supper Casserole is UNBELIEVABLY good. It shocked the hell out of me. It's basically jacked-up mac-and-cheese, mixed with Spam and then covered with more Spam. It tasted like yesteryear and I couldn't stop eating it.
I suppose I shouldn't have been surprised by its deliciousness, as it was, after all, a pile of pasta, meat, more meat, butter and cheese. I have no idea how Vincent stayed so trim. I've spent the last six hours ready to pull a Marlena-from-Cloverfield.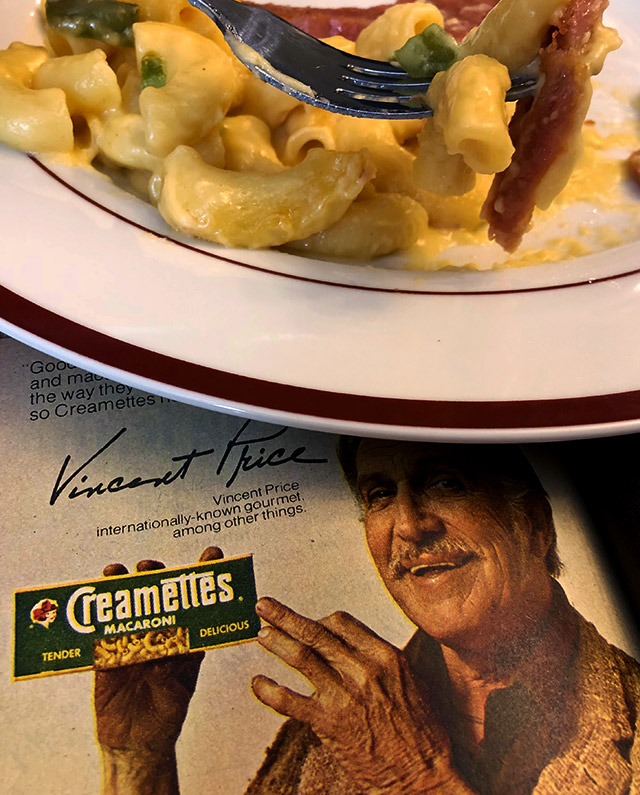 What great fun! I got to shop for ground mustard, whisk cheese sauce, cut Spam into small pieces, cut Spam into bigger pieces *and* use a baking dish that only sees daylight once every five years, all in the name of VINCENT PRICE.
This was my version of seizing the day. A+ on Vincent's Supper Casserole.