My kind and generous buddy, DJ D, sent me an incredible Halloween care package with all sorts of goofy/great stuff inside. Including this!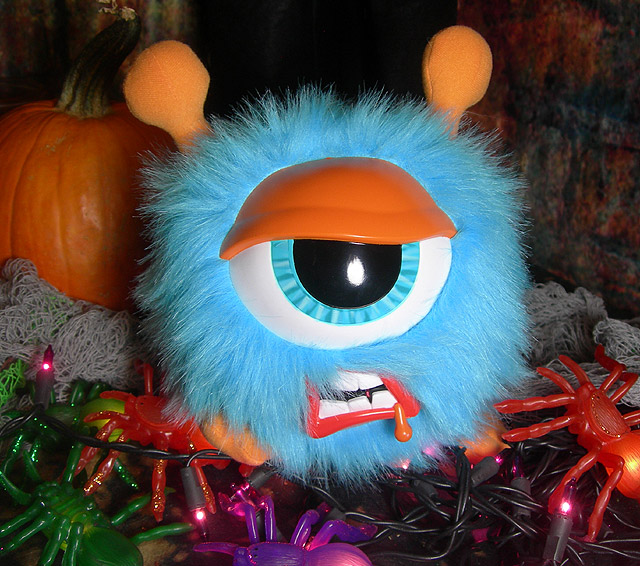 His name is Marzian, and he's one of the Horri-Ballz – furry alien monsters who make strange noises when you beat them up. Like Tribbles, but a hundred times cooler.
I'd never heard of them before, and even after Googling, there doesn't seem to be many people talking about Horri-Ballz online. This is a sign that we as a society have failed. These are terrific toys, and if you can stomach six minutes of me doing nothing, this video explains why:
Huge thanks to DJ D for saving my season with a fuzzy blue death monster. Be sure to check out his radio show, Dark Entries. Especially if you like music that could potentially score a protracted murder scene.