FYI: The Creepy Commercials Countdown has been updated for 10/2. Go read about Michael Myers!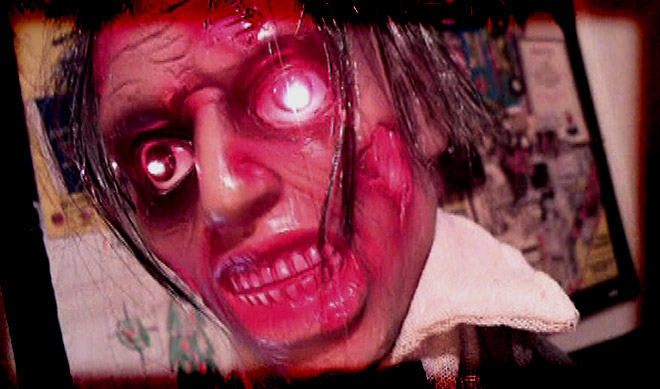 As for this guy, he's a 28" inch animated zombie. I found him at CVS for 20 bucks. We have a lot of CVS pharmacies around here, and I've seen legions of these in every last one. Finally, I could no longer resist.
Watch the vid for the full scoop. For once, it took me less than five minutes to deliver it:
I mostly go for the more "whimsical" Halloween decorations, so it's a nice change of pace when something truly monstrous joins the fray. With moving parts, sound effects and light-up eyes, this zombie will soon stare out my window, waiting for young passersby to scare the shit out of.