Creepy Commercials Countdown: Spooky Goop!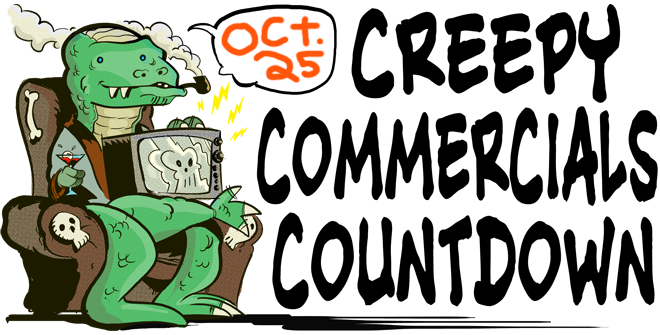 The Creepy Commercials Countdown!
October 25th, 2012: "Spooky Goop!" (1988)
This commercial is as Halloweeny as it gets! Spooky Goop was a collection of monster make-up kits sold in the late '80s, which stood out from their many competitors by turning the whole ordeal into some kind of insane lab experiment.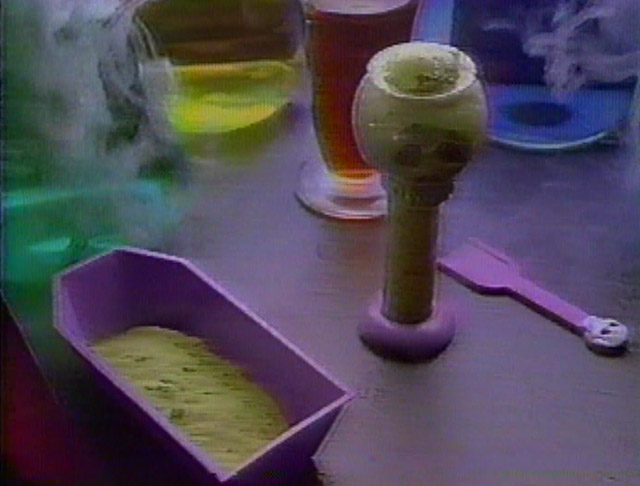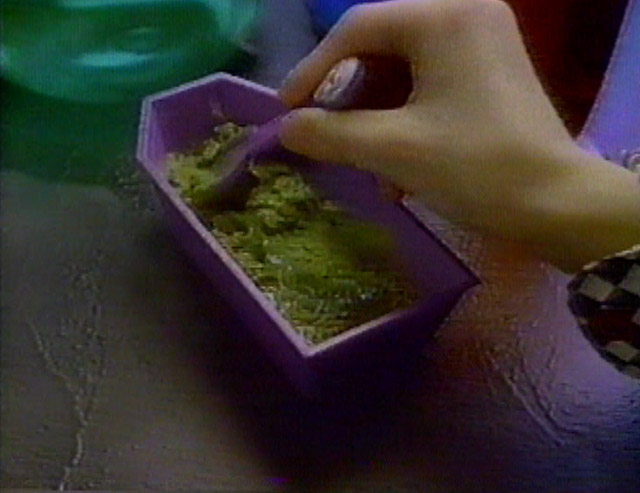 I'm very familiar with Spooky Goop, because I actually used one of the sets just a few weeks ago. No, really. I filmed the whole thing for vlogging purposes, but after getting a good look at the footage – no way. If you've seen some of the horrible videos I've been willing to publish, you can just imagine how bad this one was.
As disappointing as the video-gone-awry was, at least it made me the world's foremost authority on Spooky Goop. Basically, you mixed a bunch of odd powders together with water (each powder had a ghoulish name, like "Lizard Lips" or whatever), threw it on your face, and came out looking like Swamp Thing: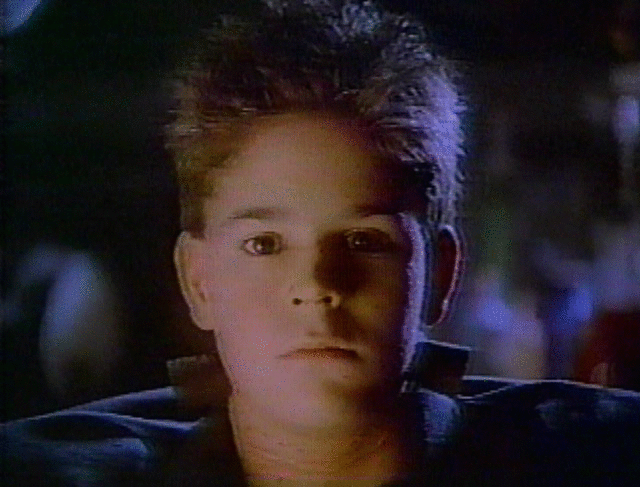 Spooky Goop was made by Spearhead Industries, and if you'll recall, that same company was responsible for the ridiculous inflatable "Cloneheads" costume I found last month. Obviously, Spearhead had some seriously twisted geniuses on staff.
Oh, also: Spooky Goop worked GREAT. Normally, when you buy an extremely gimmicky makeup kit, you're trading a good look for an oddball experience. Not so with this stuff. It was fun to put on, but you really came out looking like a monster. Against my better judgment, I will prove it. Here's a frame from that lost video, the one I will never ever show you: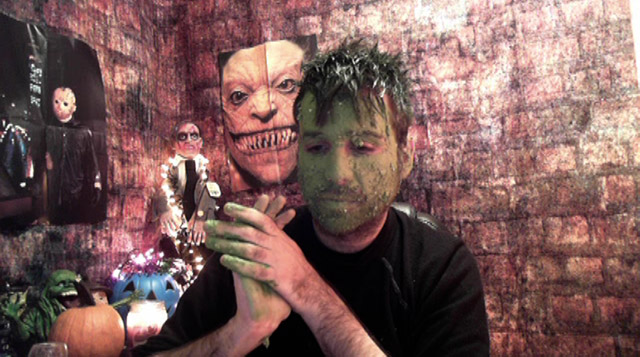 Even after my piss-poor attempt at making and applying Spooky Goop, I was one ugly motherfucker. The green stuff became an extra layer of bumpy skin, as thick as half an inch in some spots. It smelled and felt like oatmeal, and sure enough, upon closer inspection, there actually WAS oatmeal in the mix! This was non-toxic in a special way.
I've spent the past two Halloween seasons in Madd Matt makeup, and I can confirm that Halloween makeup is almost never good for the skin. Spooky Goop, on the other hand, was a blessed experience in total exfoliation. After the shower – and admittedly, it took a very long shower to get this shit off of my face – I never felt cleaner or smoother.
Most incredible is that the kit worked so well even after rotting in a package for over twenty years. A+ on Spooky Goop.
Now I'm really depressed about that video coming out so badly. (Really, it was horrible. Like holy shit bad.)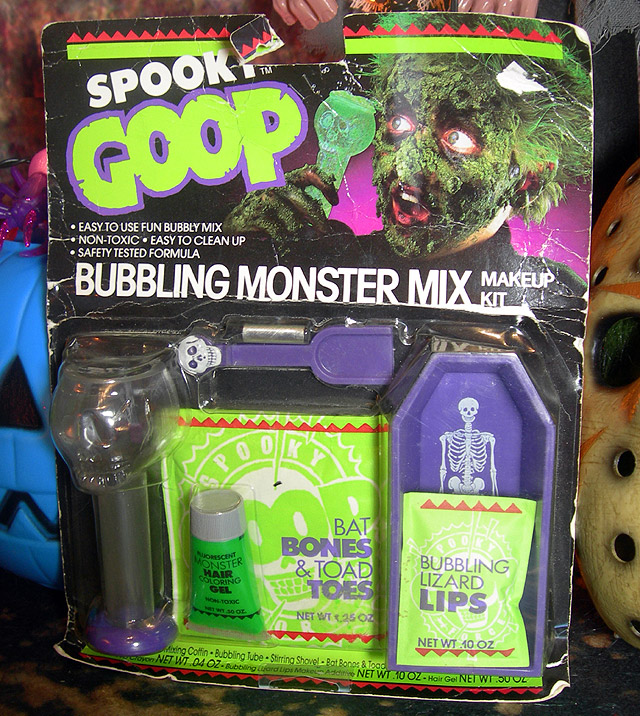 There's my only picture of Spooky Goop, still sealed in its package.
At least we'll always have this.