The time has come! The most anticipated Purple Stuff episode of the year just dropped, and oh yes, it's time for us to dive into another old Macy's Thanksgiving Day Parade! And boy, we picked a GOOD one…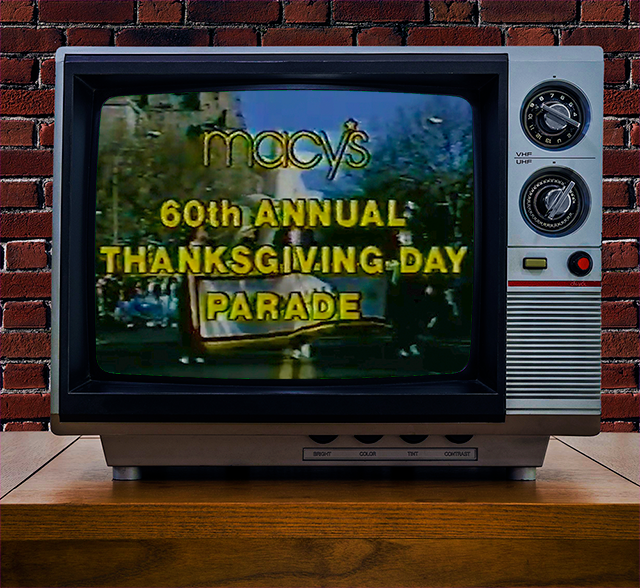 Join me and Jay from Sludge Central for an hour-long celebration of the 1986 Macy's Thanksgiving Day Parade, which is definitely in the running for the best ever.
The three-hour broadcast is nonstop insanity from start to finish, and features everything from He-Man to Barbie to rogue clowns, and even Phyllis Diller driving a goose-shaped car.
This is a big one. Might be my favorite of all the parade episodes we've done!
Click here to listen to the new episode!
…which you can also find on Apple, or Spotify, or wherever else you listen to podcasts.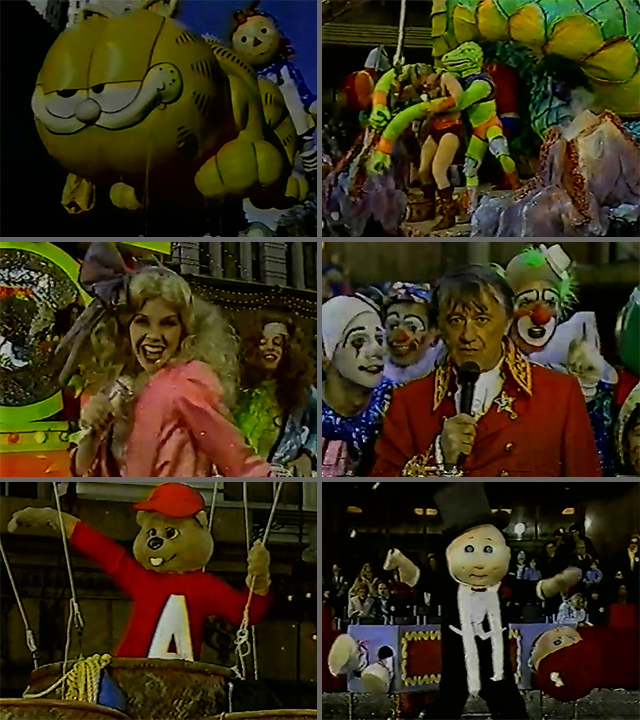 If you've never experienced this particular parade, you're not gonna believe your ears. Even the "bad" stuff is amazing. Hell, even the commercial breaks are incredible – and yes, we're covering a few of those, too!
Actually, on that note: In addition to the new episode, we also just dropped a surprise bonus show over on Patreon, where we're covering another two commercials from the parade broadcast. Sign up now to hear that, and to get instant access to our enormous back catalog of bonus episodes!
I also put together this montage of clips from the parade featuring all of the performances (and commercials) that we'll be discussing. This was made using BMan78's complete upload of the parade, which you can view here and here. (Montage made with permission – thank you, BMan!)
We hope y'all enjoy the show. We always have a blast recording the parade eps, and this was no exception. If it puts you in the mood for more Macy's action, feel free to dive back into our older parade reviews:
1988 | 1989 | 2001 | 1990 | 1994
Thanks so much for listening, and for sharing the show around! The holiday season is here, and we hope this helps you kick it off with a laugh or three.