What, you thought we forgot about you? Of course not! Time for the Purple Stuff Podcast's fifth annual review of an old Macy's Thanksgiving Day Parade! The tradition continues!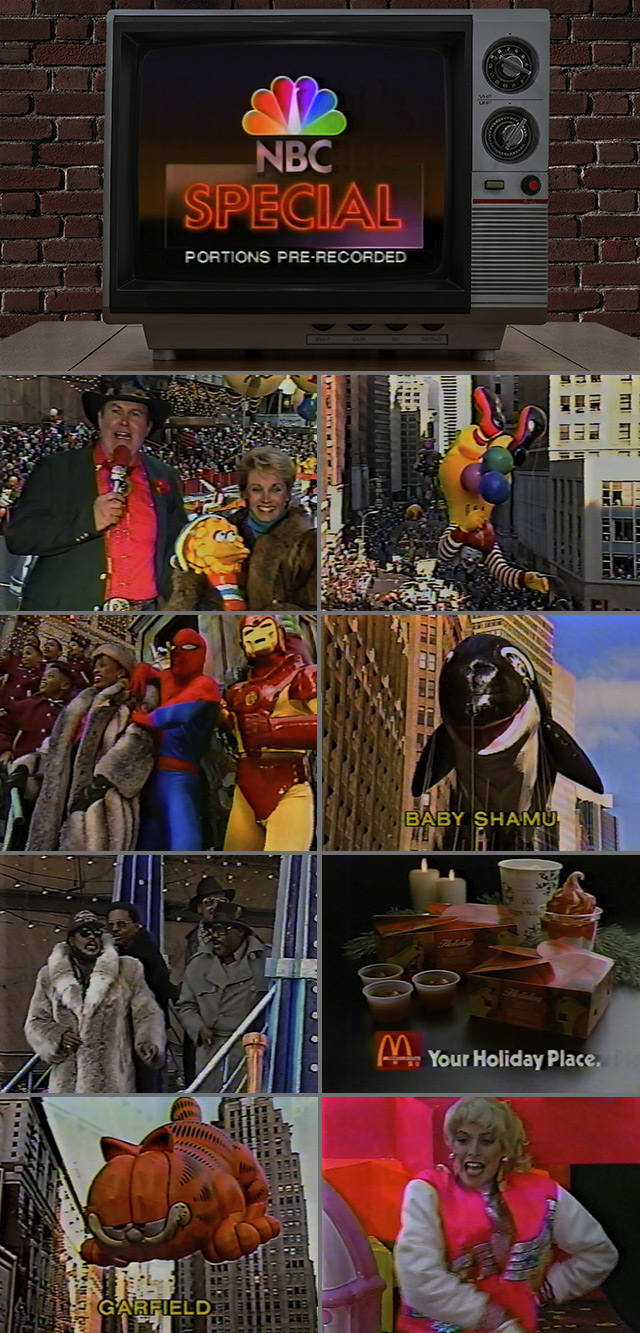 This year, me and Jay are tackling the 1988 Macy's Thanksgiving Day Parade. This one was sneaky good. It didn't seem to pack much of a punch on a quick browse, but the more we watched, the more we were convinced that THIS was the parade to cover.
Join us for a deep dive into the highlights, which featured everyone from Garfield to Sandy Duncan to Spider-Man. We're even covering some of the commercials that aired during the original NBC broadcast!
Click here to listen to this month's show!
You can also find it on Spotify, Apple or wherever else you listen to podcasts.
As a reminder, the Purple Stuff Podcast is also on Patreon, where you can grab an exclusive bonus show every month. Join up today, and you'll also gain access to dozens of our past bonus shows! November's is dropping soon, so stay tuned!
…oh, and how's this for a side dish? You can watch the entire 1988 Macy's Parade right along with us! We got our hands on an excellent copy that had all of the original TV spots still intact. Enjoy, and say hi to Willard!
Thanks so much for listening, and for sharing the show around! Means so much to us. Happy Thanksgiving!